2018

Annual Report
Values Driving Value
It all comes back to our foundational value—that our policyowners are at the center of everything we do.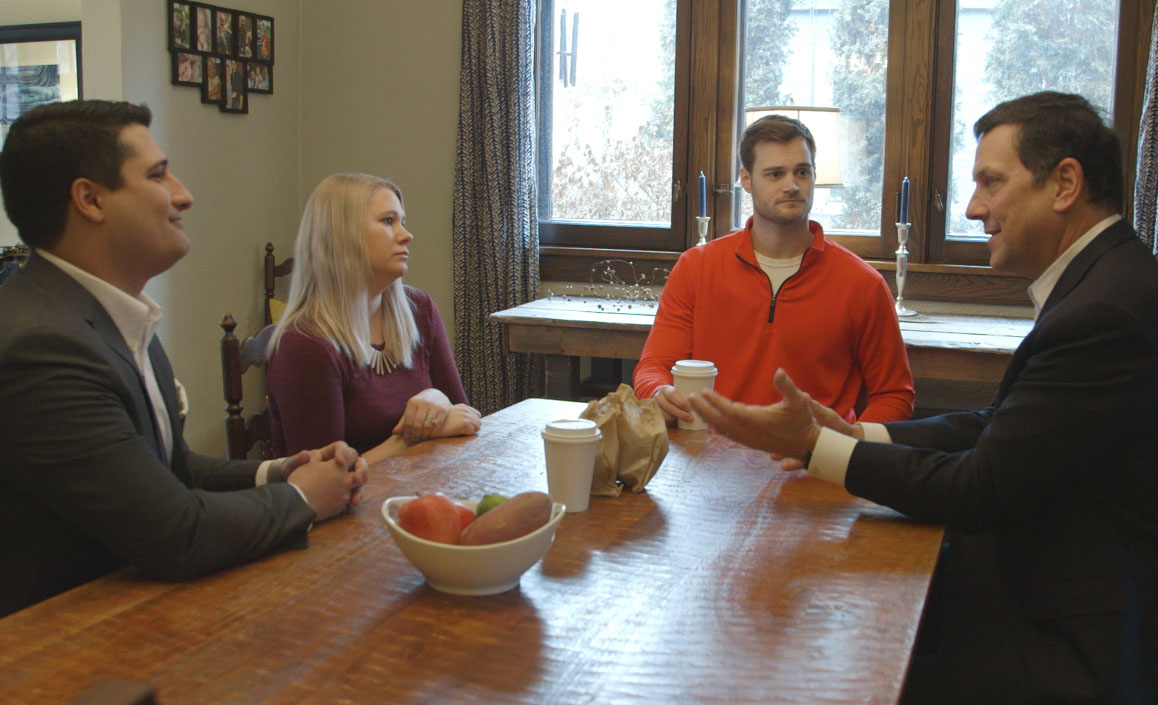 Financial Advisor Matthew Follen discusses planning with clients Emily and Adam Mootz, and Chairman, President and Chief Executive Officer John Schlifske. Pictured on front cover: Clients Bo and Kymber Menkiti and their sons Braxton, Carter and Clayton.
A Message From Our CEO
To our policyowners,
Being a mutual company is more than just our name or how we're legally structured. It's the foundational value that grounds how we do business and influences everything we do—to exist solely for you, our policyowners.
Built on more than 160 years of strength, your company remains as committed as ever to you. Today we have the highest financial strength ratings given to any insurance company, superior long-term product value and the leading field force of advisors in the country. That's why more than 4.5 million clients trust us, year in and year out—and that number is growing.
While these steadfast commitments won't change, the world around us has changed a lot. It has become more exciting but also more complex and, at times, frustrating—and people feel that in their financial lives too. We must continually consider: How do we best serve policyowners now?
We believe the answer lies in delivering a great client experience to help people achieve financial security—one that combines the intelligence, insights and personal guidance of a trusted advisor with the power of digital technology to give you easier access to your entire financial picture anytime, anywhere. An experience that lets you enjoy your life today while also planning for a financially secure future.
Policyowners need and deserve a holistic approach to financial planning—and the partnership of a company you can trust to stay true to its values and keep its promises. We take pride in being that company.
Your company had a strong financial year in 2018. We set a record for total surplus, a sign of strength and confidence in our ability to pay claims. Our life insurance in force and client assets under management continue to increase. Plus, we announced the highest dividend in our company's history—we're expecting a payout of $5.6 billion back to policyowners.
These results underscore that, once again, we're here for the long term, investing wisely and keeping expenses low to give you the best value in the industry.
Because it all comes back to that foundational value—that our policyowners are at the center of everything we do. Helping you achieve financial security is our highest priority.
Thank you for your confidence in us.
John E. Schlifske
Chairman, President and Chief Executive Officer
2018 Financial Results
Strong, Consistent Performance
Our focus on consistent, long-term performance for policyowners is at the heart of mutuality. Our 2018 business results reflect a strong and vibrant company delivering superior product value year after year. Robust surplus growth and strong investment performance along with increases to our operating gain were key financial highlights. These resulted in a dividend increase over prior years, with the 2019 total payout expected to be $5.6 billion—the highest in company history.
96% persistency
Policyowners stay with Northwestern Mutual year after year.
$5.6 billion
Expected 2019 dividend payout—highest in company history.1
Your Company in Motion
Northwestern Mutual is reinventing the experience of financial security to help you live the life you want now—and in the future. In 2018, we launched and enhanced our powerful new Planning Experience to serve you better today. And we made important investments in innovation to anticipate your needs for tomorrow.
New Planning Experience
Achieving financial goals requires a plan. That's why comprehensive planning is the foundation of how we work with you. Our powerful new digital planning experience consolidates your entire financial picture into a personalized financial roadmap you can access anytime, anywhere—evolving as your needs change. Using permanent life insurance as a core component, our planning strategy helps you protect what matters most, optimize cash flow and grow wealth so you can achieve your financial goals.
Launched in October 2018, the tool was used to create more than 30,000 financial security plans by the end of the year. In 2019, it will feature more capabilities, including the ability to help clients get a clear picture of the value of permanent life insurance and understand the living benefits it offers.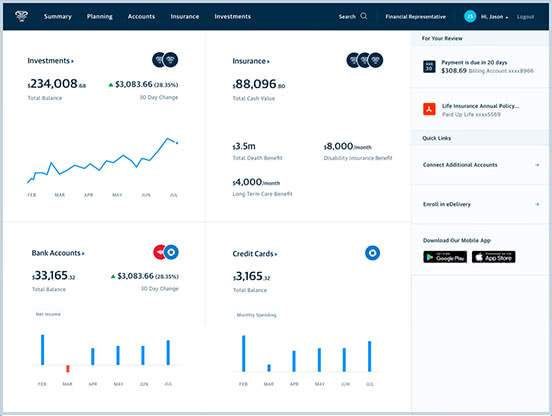 The new Planning Experience enables you and your advisor to work together to chart a path to protect, optimize and grow your wealth.
Your Website and Mobile App
A financial advisor and 24-7 digital mobile access to your finances—that's the best of both worlds. Our website and mobile app allow you to easily view your financial big picture, connect external accounts, track spending, pay bills, share documents safely, check the status of applications and engage with an advisor.
1.3+ million
website registrations
$71 billion
external assets aggregated
LET'S REGISTER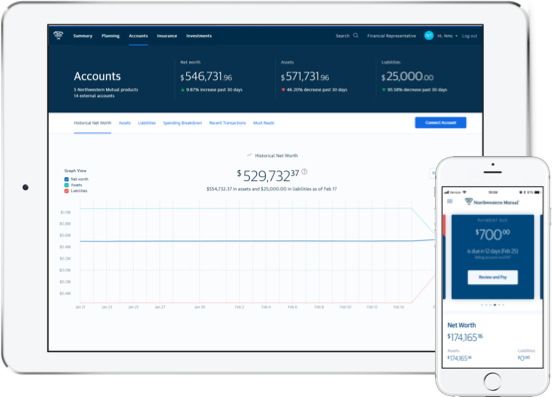 Convenient and safe—engage with your advisor and connect to your whole financial portfolio wherever you access the web.
Accelerated Underwriting
In 2018, we piloted a number of new improvements to make the underwriting process easier and faster for qualified applicants. We reduced the processing time to approve 23,000 applications from 2–3 weeks to just one day. We also introduced exam-free underwriting and gave applicants the option to complete their Medical History Questionnaire online.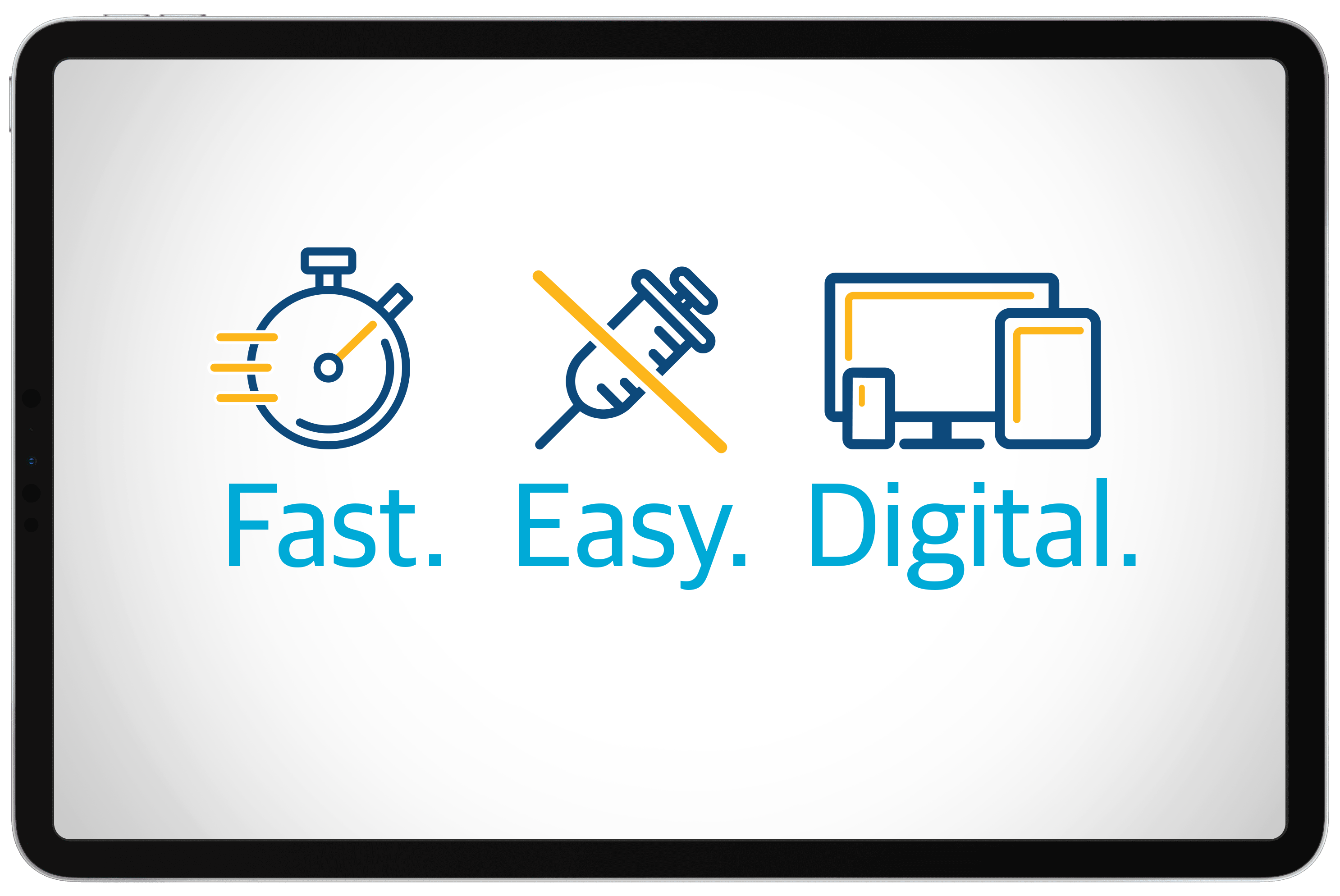 Accelerated underwriting is one more way we're improving how clients work with us.
Going Above and Beyond On Claims
Maintaining the highest ethical standards is essential to our commitment to put policyowners first. This is never more important than at the time a claim is made. We do everything possible to give our policyowners peace of mind when they file a claim. Our team — which processed $4.8 billion in benefits in 2018—is committed to going above and beyond to ensure you receive your benefits as promised and as quickly as possible.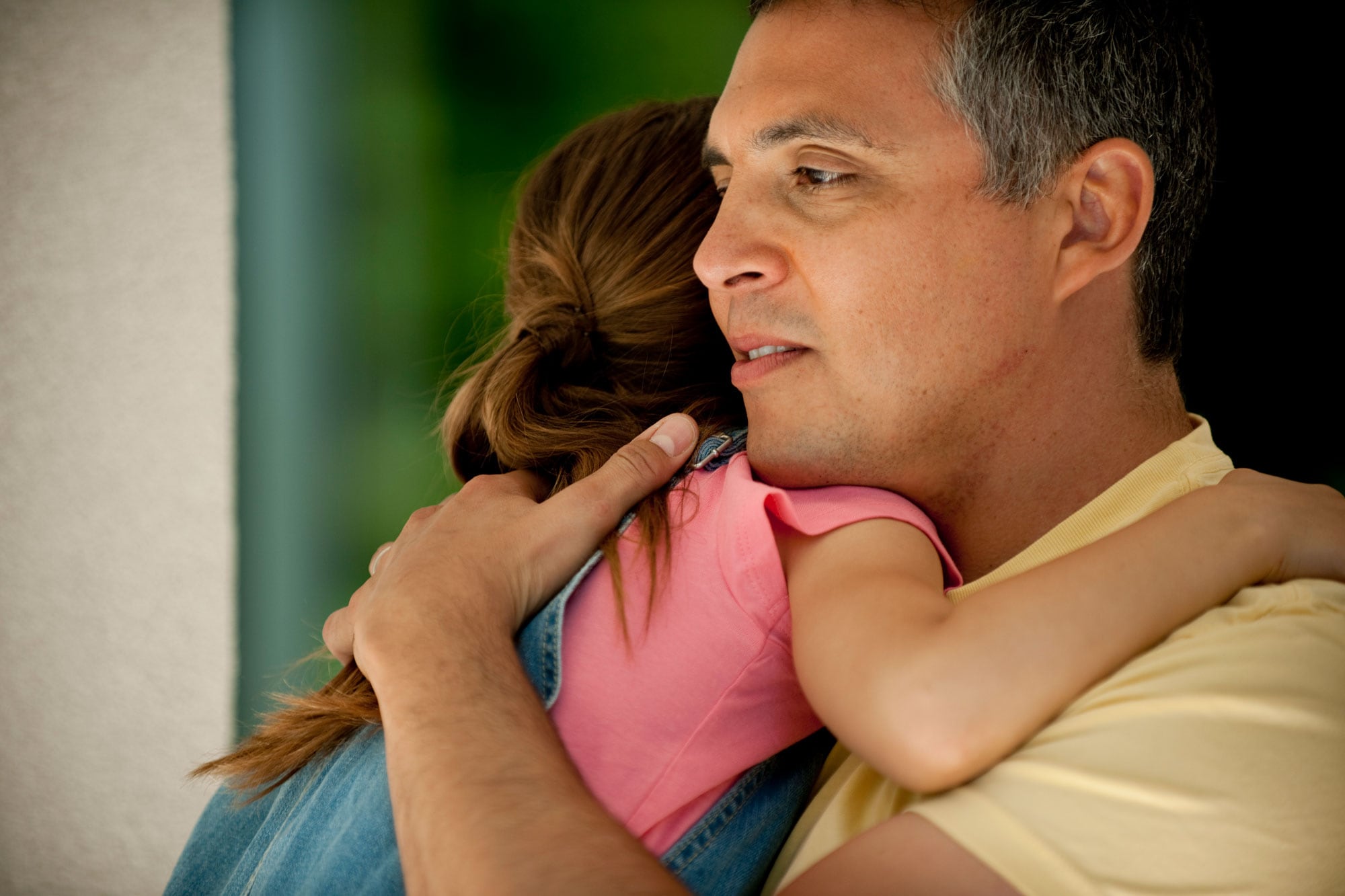 Doing the right thing for our policyowners means uncertainty should never be part of the claims process.
Investing in Innovation for You
We are relentless in our efforts to develop innovative solutions and improve existing technologies to transform how consumers experience and achieve financial security. Our goal is to build upon our proud heritage and continue to be recognized as a leader and catalyst for innovation through our investments in start-ups, education and partnerships.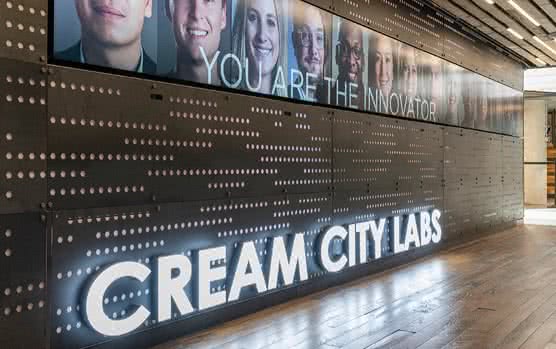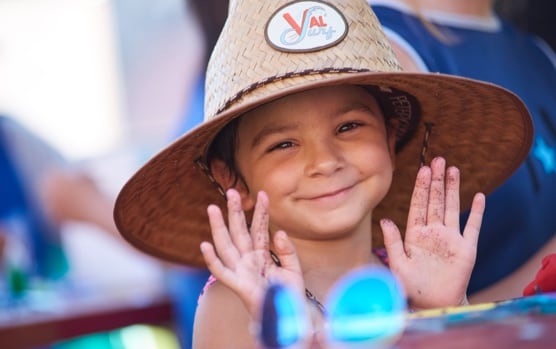 The Northwestern Mutual Foundation
$
0

+ million

in contributions
Childhood Cancer Programs
$
0

+ million

in contributions
Figures above are cumulative totals.
24-7 Digital Access to Your Finances
Manage your Northwestern Mutual account, track spending, make payments and better connect with your financial advisor.
For HIPAA covered policies, our separate Notice of Privacy Practices describes how we collect, use and share your protected health information. If you would like a copy of this notice, please contact our privacy official at The Northwestern Mutual Life Insurance Company, 720 E. Wisconsin Ave., Milwaukee, WI 53202 | 414-665-6042.
Want to partner with an advisor?
We'll help you find the right financial advisor to work with—someone to help
make a plan perfect for you, designed to take you to your next goal. And the next.
Let's Talk
Total Surplus
Additional funds set aside to deliver on our promises.
In 2018, total surplus grew by $1.5 billion. Our overall financial position remains strong with a surplus ratio (total surplus and asset valuation reserve over our insurance reserve liabilities) of 13.2%, a level that supports our unsurpassed financial strength ratings.
*INCLUDES ASSET VALUATION RESERVE
Insurance Products
Insurance in force represents the size of a life insurer's portfolio of business.
Life insurance in force has grown steadily, including a 4% increase in 2018 over 2017.
Investment Products
Investments owned by our clients and held or managed through us.3
Investment client assets grew by 2% in 2018, ending the year at $128 billion.
3 Investment products and services offered through Northwestern Mutual Investment Services, LLC and Northwestern Mutual Wealth Management Company.
Policyowner Dividends
A majority of operating gain before dividends and taxes (OGBDT) is paid out in the form of dividends.4
OGBDT and policyowner dividends increased 1% and 6%, respectively, during 2018.
4 While dividends are reviewed annually and not guaranteed, Northwestern Mutual has paid dividends every year since 1872.
Insurance Benefits Paid
Policyowner benefits
Benefits paid are a major expenditure of the company. Our exceptional financial strength supports our ability to deliver on these promises.