Personal Financial Planning Strategies Throughout Your Life
---
Tim Stobierski
Jun 08, 2022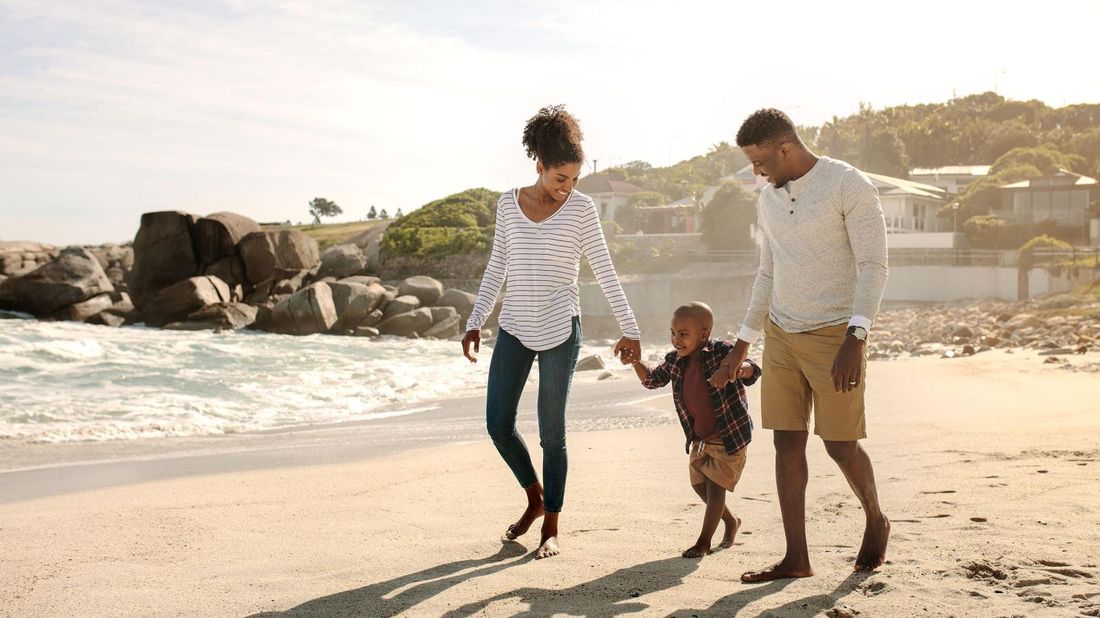 It's not uncommon to believe you don't need financial planning. There are any number of reasons: you don't have enough money to justify it, you're already saving in a 401(k), or maybe you're just not sure where to start. 
What is personal financial planning? 
The reality is that almost anyone can benefit from some level of planning. A financial plan is basically a financial roadmap that shows you how you'll reach your financial goals. The earlier you map out your course, the more prepared you'll be for the journey, including navigating roadblocks or detours you're likely to run into along the way. 
Below, we take a look at the value that financial planning can offer throughout your life. 
Step-by-step financial planning
Financial planning in your 20s: Lay the groundwork 
For most people, their 20s are a time of a lot of firsts: first decent-paying job, first 401(k), first place of your own. It's also an excellent time to begin laying the groundwork for your financial future. 
In your 20s, financial planning is all about understanding your goals. It's ok if you don't know all the details yet. But now is the time to start balancing some future goals with what's important to you today. That's because you have a key advantage when you're young: time. 
There are a few key planning priorities when you're in your 20s. 
Make a plan for your debt. It's okay if you have some, but it's a good idea to have a plan to manage it and pay down high-interest debt. 

Start building an emergency fund. You're going to run into unexpected expenses. An emergency fund keeps money at the ready for those surprises. It's a good idea to work toward having six months of expenses saved. 

Protect your income. You're supporting yourself now. Disability Insurance can help you protect your income in the event of an illness or injury.   
Start investing. In your 20s you have the power of time. With the power of compound interest, money that you save in your 20s can grow to a substantial amount in the future. Let's say you invest $500 per month for 10 years starting when you're 20. If you stop, but leave the money invested, with a 6 percent average return, by age 67, you'll have more than $750,000. 
Financial planning in your 30s: A plan for others who depend on you 
In your thirties, you're likely to see your income grow as you advance in your career. You're also likely to see your expenses start to grow as you begin planning to get married, start a family, buy a home and make other major financial decisions. 
Some planning priorities to consider in your 30s include: 
Protecting your family. Hopefully by now you have disability insurance and an emergency fund. When you have others that depend on you, life insurance can be an important addition to your financial plan. And with some types of life insurance, you can also build cash value, which can help you grow funds that you can access throughout your life. 
Save for college. If you have kids (and you want to help with the cost of college), this could be a good decade to research options to save for college and start setting some money aside. 

Revisit your goals. There's a good chance that life looks a little different than when you were in your 20s. You may have a better idea about big future goals like buying a bigger house or retirement. Check in on your goals and make sure you're prioritizing money for the things that are important to you (both now and in the future). 
Financial planning in your 40s: Level up 
In your 40s, you're moving into your prime earning years as your career matures. If you have children, this is when you may send them off to college, or at least you're preparing to do so. This is also the decade when you may start thinking more seriously about retirement. 
Some planning priorities to consider in your 40s: 
There's plenty to spend your money on in this decade, but as you hit your peak earning years, try to up the amount you're saving. This could mean taking half of any raise and putting toward future goals while using the other half for life that's happening now. 

Check in on your plan. You probably put some financial planning in place in your 20s and 30s. You may have everything you need automated. But life happens and the planning you have in place should evolve with you. This is a good time to meet with your advisor to make sure you're on course to reach your financial goals. 
Financial planning in your 50s and 60s: Preparing for arrival 
In your 50s and 60s, your children have most likely flown the coop, and your attention is turning toward retirement and other goals you have been working toward for your entire life. Financial planning is about to get serious again as you amp up your savings and start to prepare for the monumental shift of saving for your future, to spending down your savings in retirement. 
Here are some financial planning priorities to consider in your 50s and 60s. 
While you may have had a few ideas about what retirement might look like in your 20s, now that you're in your 50s, it's starting to get real. Start to map out what you think you want your retirement to look like. This will help you get a sense of how much money you'll need to support yourself. 

You'll want to build your retirement plan. This will include things like deciding when to take Social Security and positioning assets in a way that will help to protect your money and give you flexibility. A solid retirement plan can you prepare you to navigate common risks to your retirement. Having a plan in place for these risks can help you to worry less, so that you can live more. 
Get started with your personal financial plan
A financial plan is a powerful tool to help you reach your goals. The sooner you start working toward these goals, the sooner you can begin putting the power of compound interest to work. 
And you don't have to go it alone. A financial advisor can help you at any stage of your life. An advisor can help you understand how financial planning can help you make the best financial decisions that help you live the life you want today and in the future. 
Life Insurance Calculator
Get an estimate of how much coverage makes sense for you.
Take the next step
Our advisors will help to answer your questions — and share knowledge you never knew you needed — to get you to your next goal, and the next.
Get started
Want more? Get financial tips, tools, and more with our monthly newsletter.