What to Know About Buying a Home in Today's Market
---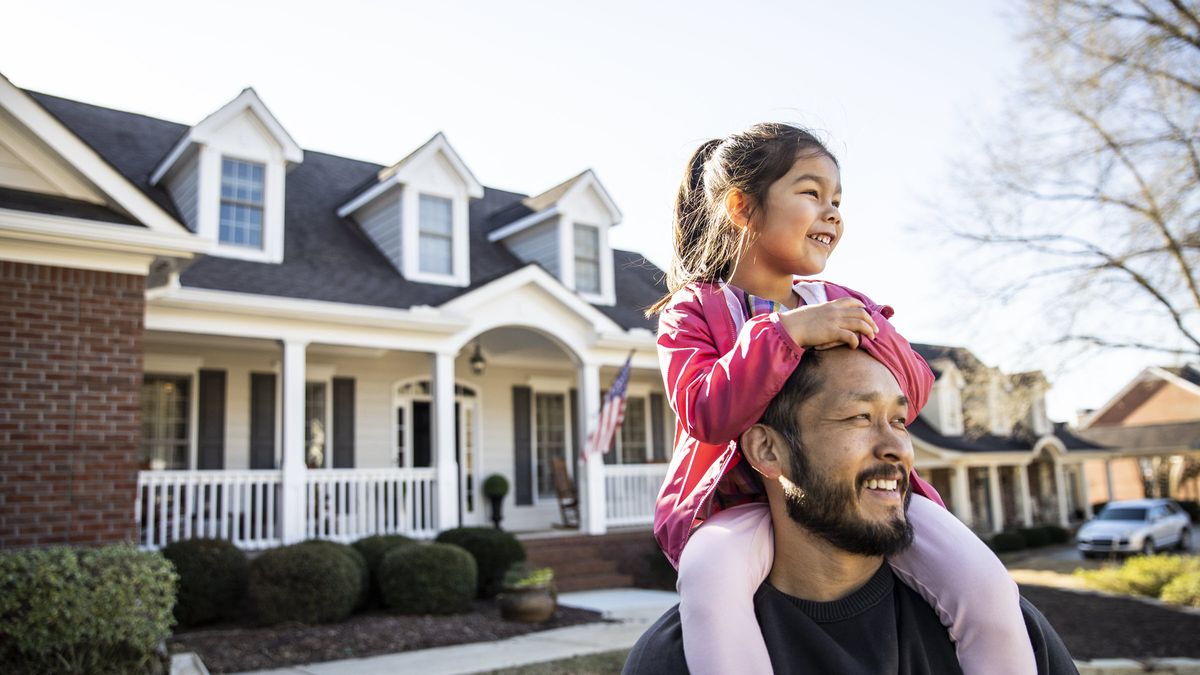 If you're thinking about buying a home right now, there's a lot to consider. Myriad factors, from record high prices to rapidly rising interest rates, are impacting the housing market. In addition, housing supply has been historically low, leading to bidding wars for some homes.
Given the environment, you may be wondering how much you should spend on a home or whether you should just wait for more favorable buyer's conditions.
Everyone's situation is unique, but here we'll help you get a general sense of how today's market stacks up historically and how to think about buying a home as a part of your overall financial picture.
Home prices
About 15 years ago, the housing market was entering one of its worst periods in modern history. Housing starts, a measure of construction of new homes, peaked above 1.8 million in 2006, only to fall to a low near 350,000 in 2009. From that point until now, housing starts have been well below their historical average of about 1 million per year.
The result is an imbalance of supply and demand. This, along with rising prices for construction materials and incredibly low interest rates, has led to rapidly rising home prices. The average sales price of homes in the U.S. recently topped $500,000 for the first time in history.
For those who remember the Great Recession (December 2007 to June 2009), the increase may look like a housing bubble — leading you to believe now is not the time to buy. But there are key differences between then and now. The main issue in 2007 stemmed from many consumers buying homes they could not afford. Today's issue is largely a problem on the supply side and rising prices in general. Consumers (and banks) are in much better shape today.
Our financial advisors are here to guide you.
Our advisors can get you closer to your dreams — showing you the right financial steps to take today and down the road.
Find an advisor
While the pace of price increases will likely slow, the conditions that led to the pullback during the Great Recession don't exist today.
Interest rates
You probably have a friend who has a sub 3 percent interest rate on their mortgage. Interest rates have recently been incredibly low — which has also played a big role in driving up home prices. That's because the monthly payment for principal and interest on a $400,000, 30-year mortgage is a little less than $1,700 at a 3 percent rate. With today's rates closer to 6 percent, that monthly payment jumps to nearly $2,400.
Increased rates are likely to cool prices. Whether the pace of price increases slows or actually falls, rising rates are likely to put a damper on the kind of recent price increases we have been seeing. The reality is that for the same monthly budget, people can't afford as much. If you're in the market for a home, unless you have room to increase your planned monthly payment, it may mean you need to look for something less expensive.
But rates are still historically low. Your natural inclination may be to wait for rates to go back down before you try to get a mortgage. While that could happen, it's not a given. In fact, historically, interest rates are still low. So it's entirely possible that the low rates that we recently experienced during the COVID pandemic will be as rare as a global pandemic itself.
How much can I afford?
If you assumed you'd be paying about 3 percent interest when you started looking for homes, you may now be wondering what you can really afford now that rates are closer to 6 percent. Again, everyone's situation is unique, but there are some general guidelines you may want to consider.
Down payment. While there are ways to pay less than 20 percent, this is a good rule for a down payment. Putting 20 percent down will typically allow you to avoid paying private mortgage insurance (PMI), which will reduce the cost of your monthly payment. It also gives you some cushion in case home prices do pull back a bit in the near term.
Debt to income ratio (DTI). Your debt-to-income ratio is the amount you spend on debt relative to how much you earn. This is the biggie when it comes to buying a home. In general, it's a good idea to spend no more than 28 percent of your gross monthly income (before taxes) on home-related costs and no more than 36 percent on all debt (including credit cards, car payments and student loans).
While this is a good starting point, your personal situation makes a big difference here. For instance, if you have a large amount of savings, it may be OK to go above these numbers. On the flip side, if you have a lot of other expenses or you're trying to save aggressively for another goal, you may want to reduce your monthly housing budget.
Don't forget the extras. When you own a home, you know that there are many more costs to consider than the monthly principal and interest payment. Make sure you also consider the ongoing expense of the home as you're calculating how much you'll be able to spend on your principal and interest.
Ultimately, a financial advisor can help you look at your whole financial picture and show you how buying a new home can fit into your strategy.