A business of your
own, backed by us.
Become a financial advisor or representative
As a Northwestern Mutual financial advisor or representative at the Schaumburg office, you'll build lasting relationships with your clients and help them live their lives to the fullest. And you'll be building your own business from the ground up with support from seasoned mentors and award‐winning training.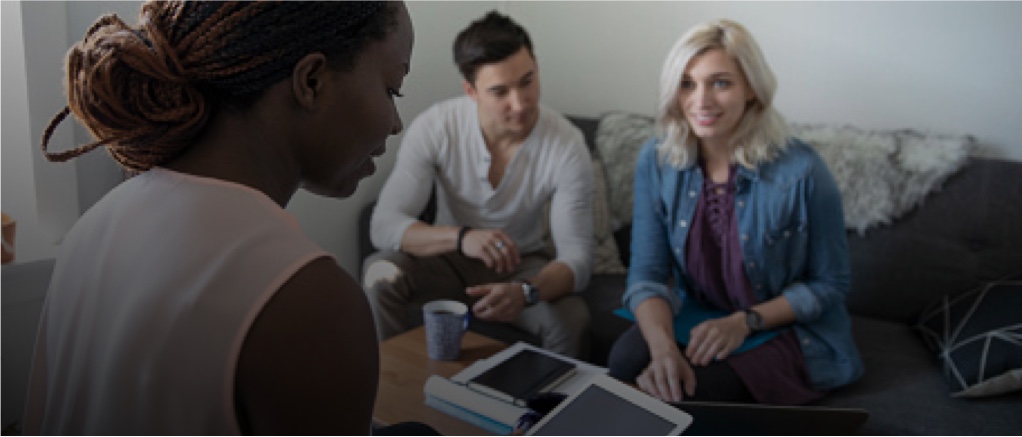 What our financial
advisors or representatives
have to say
After 3 years I'm still amazed at our opportunity to impact lives both throughout Chicagoland as well as nationally. Most financial service companies focus on risk management & accumulating assets. However, I believe that our culture, client relationships & focus on personal growth sets us apart from the industry standard. Nick Kruchko Financial Advisor Schaumburg Illinois My favorite thing about our office is the culture. I can truly say it feels like one big family. We constantly challenge each other to be better & work harder for our clients. Anyone in our firm would drop everything to help me out if I needed it, & I would do the same. Some of my best friends are now right down the hall. Kevin Pabst Financial Advisor Schaumburg Illinois
You're in charge
As a financial advisor or representative, you'll run your business, but have backing from Northwestern Mutual. The position is mostly commission-based, so you'll control how much you earn. If you decide to really get after it, there are also renewals and bonuses based on hitting sales goals.
Income Growth Opportunity at Northwestern Mutual
Year 1
Year 3
Year 5
Year 10
Year 15
Year 1
Year 3
Year 5
Year 10
Year 15
For illustrative purposes only, no level of income is guaranteed. Source: Northwestern Mutual, 2016.
We'll put you in a position to succeed
We don't expect you to know everything on day one, or even have a business degree. You'll receive award‐winning training and partner with our industry experts to learn the ins and outs of financial planning. We'll help you to:
Get off to a fast start
Grow your career in finance through distinct learning paths
Pursue advanced professional certifications with financial support
Nothing basic about our benefits
Enjoy working for yourself and enjoy a great benefits package. What could be better?
---
Comprehensive
healthcare
---
Life and disability
insurance
---
Two pension
plans
---
Health care and
dependent care
reimbursement
accounts
---
Reimbursement for
licensing and ongoing
education
What's it like to be a financial advisor or representative? Take a look.
Be part of our team.
Apply Now.