A business of your
own, backed by us.
Become a financial advisor or representative
As a Northwestern Mutual financial advisor or representative at the Milwaukee office, you'll build lasting relationships with your clients and help them live their lives to the fullest. And you'll be building your own business from the ground up with support from seasoned mentors and award‐winning training.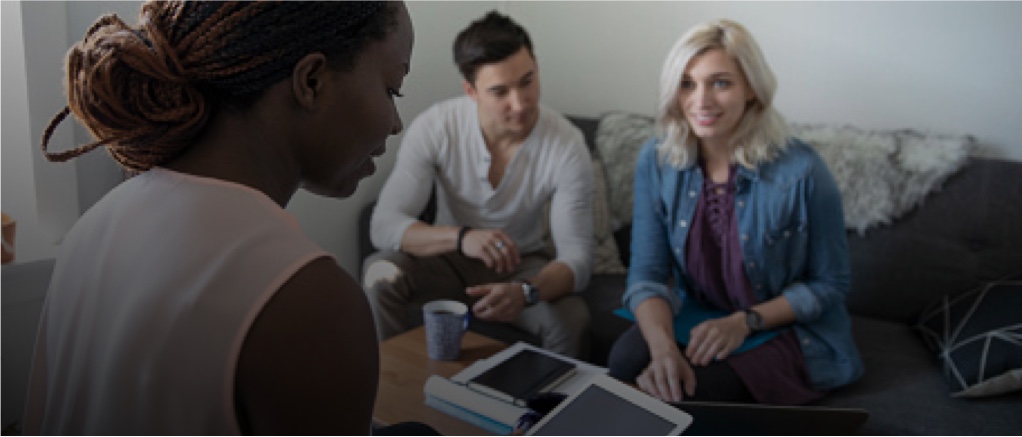 What our financial
advisors or representatives
have to say
Ladies, I launched my practice when female wealth management advisors were largely unheard of. But I love breaking molds. With hard work and a passionate can-do mindset, I'm now one of the top female advisors in the country, employ an all-female powerhouse team, and work 3.5 days/week. That's right...family AND career! Melinda Wilke, CFP, WMCP, RICP, CLU, ChFC Wealth Management Advisor Hales Corners Wisconsin I've always wanted to own a business and Northwestern Mutual provided me with the road map to build a successful practice offering world class products in a high integrity culture. It has been so emotionally rewarding to help so many clients - and financially rewarding as well. I'm passion about what I get to do every day! Jerry J. David, MBA, CLU, CFP, AEP, CPWA Founder and CEO of Prescient Financial Solutions Milwaukee Wisconsin Thanks to Northwestern Mutual, I've been gifted the opportunity to grow into the best, most authentic version of myself. Serving families like mine while helping them build their most amazing future has been one of the best gifts of my life. Along the way, I've built a life for my family that I could never have dreamed of. Melissa M. Burback, CLU, ChFC, ChSNC Financial Representative Brookfield Wisconsin Having the opportunity to build a financial planning business alongside the Northwestern Mutual Wealth Management Company continues to be one of the most rewarding aspects of my life. This career has allowed me to make a much greater impact within our community and on clients' lives than I ever could have as an individual. Dustin P. Ashley, CLTC Financial Advisor Milwaukee Wisconsin
You're in charge
As a financial advisor or representative, you'll run your business, but have backing from Northwestern Mutual. The position is mostly commission-based, so you'll control how much you earn. If you decide to really get after it, there are also renewals and bonuses based on hitting sales goals.
Income Growth Opportunity at Northwestern Mutual
Year 1
Year 3
Year 5
Year 10
Year 15
Year 1
Year 3
Year 5
Year 10
Year 15
For illustrative purposes only, no level of income is guaranteed. Source: Northwestern Mutual, 2016.
We'll put you in a position to succeed
We don't expect you to know everything on day one, or even have a business degree. You'll receive award‐winning training and partner with our industry experts to learn the ins and outs of financial planning. We'll help you to:
Get off to a fast start
Grow your career in finance through distinct learning paths
Pursue advanced professional certifications with financial support
Nothing basic about our benefits
Enjoy working for yourself and enjoy a great benefits package. What could be better?
---
Comprehensive
healthcare
---
Life and disability
insurance
---
Two pension
plans
---
Health care and
dependent care
reimbursement
accounts
---
Reimbursement for
licensing and ongoing
education
What's it like to be a financial advisor or representative? Take a look.
Be part of our team.
Apply Now.