A business of your
own, backed by us.
Why work with us
Before the St. Louis Blues and Busch Stadium, Northwestern Mutual has been helping people across St. Louis send their kids to college, retire in style, protect the ones they love, and more.
We're continuing to build an inspiring, inclusive culture where everyone can bring their best self to the workplace and become one of the best at what they do. As a financial advisor or representative at the Saint Louis office you'll enjoy:
---
The opportunity to run your own business
---
Award‐winning training program with stipends
---
Backing from the #1 ranked company for Quality of Products and Services1
Benefits & Additional District Office Location Information
The below links lead to the machine readable files that are made available in response to the federal Transparency in Coverage Rule and includes negotiated service rate and out-of-network allowed amounts between health plans and healthcare providers. 
Financial Advisors
https://microsite.ehr.com/mybenefits
Office Staff
https://www.anthem.com/machine-readable-file/search/
Additional District Office Location
101 W. Vandalia Street, Suite 350
Edwardsville, IL 62025
618-659-9900
---
Become a
financial professional
Our advisors and representatives receive comprehensive learning and development, and ongoing support to build thriving careers as independent business owners.
Learn more
Kick off your career
with an internship
Join our award‐winning internship program and you'll get real‐world experience with one of the most diverse, inclusive Fortune 500 companies in the U.S.
Learn more
Our commitment
to diversity

We believe diversity is a business advantage and that people should feel valued for the skills they bring to their work. Our inclusive approach to delivering financial security helps create a distinctive experience for our employees and clients. Here are some of our local and national associations and accolades:
---
America's best employers for diversity
Ranked 71 of 250 companies by Forbes, 2018
---
Best place to work for LGBT equality
Perfect score, Human Rights Campaign Corporate Equality Index, 2015 - 2018
---
Patriot award
Employer Support of the Guard and Reserve, 2017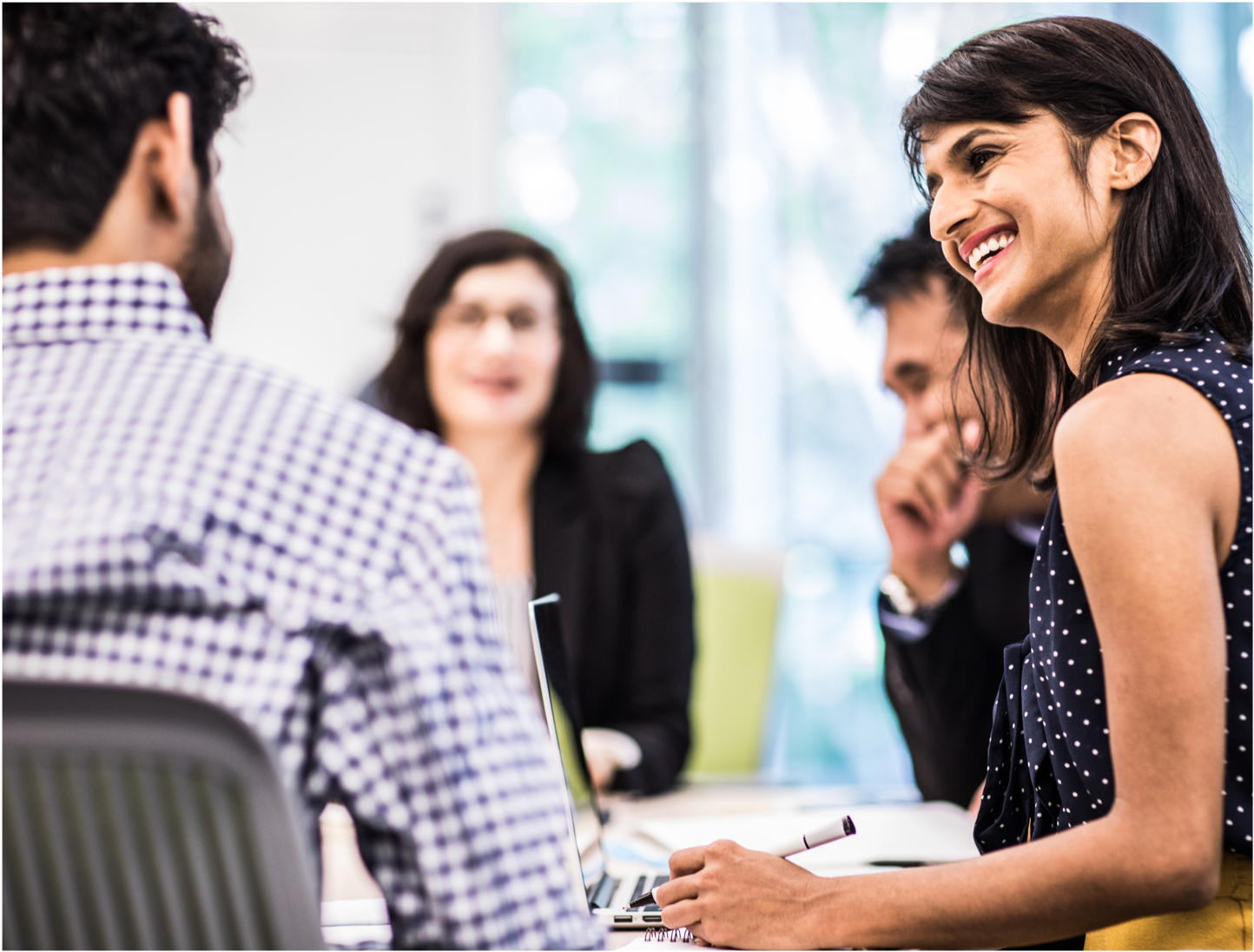 We care about company culture
---
Whether it's helping our community or a little something extra at the office, we go above and beyond to create a work environment that you'll love to be a part of.
Professional and supportive work environment
Flexible schedule and office sharing
Funding for continuing education, licensing and certifications
Leadership and development tracks
Community engagement opportunities
Be part of our team.
Apply Now.
Have questions? Our recruiters can help.
A company you can be
proud to work with

Our focus on doing right by our clients,

as well as our employees and community, has earned our office and Northwestern Mutual recognition including:
---
St. Louis Post Dispatch Top Workplaces 2022
Ranking of top companies to work for in St. Louis based on 2022 employee surveys.
---
St. Louis Post Dispatch Top Workplaces 2021
Ranking of top companies to work for in St. Louis based on 2021 employee surveys.
---
Glassdoor Best Places to Work 2021
Glassdoor.com list of top 100 companies to work for in 2021.