Georgia Runoffs in the Spotlight This Week
---
Brent Schutte, CFA
Jan 04, 2021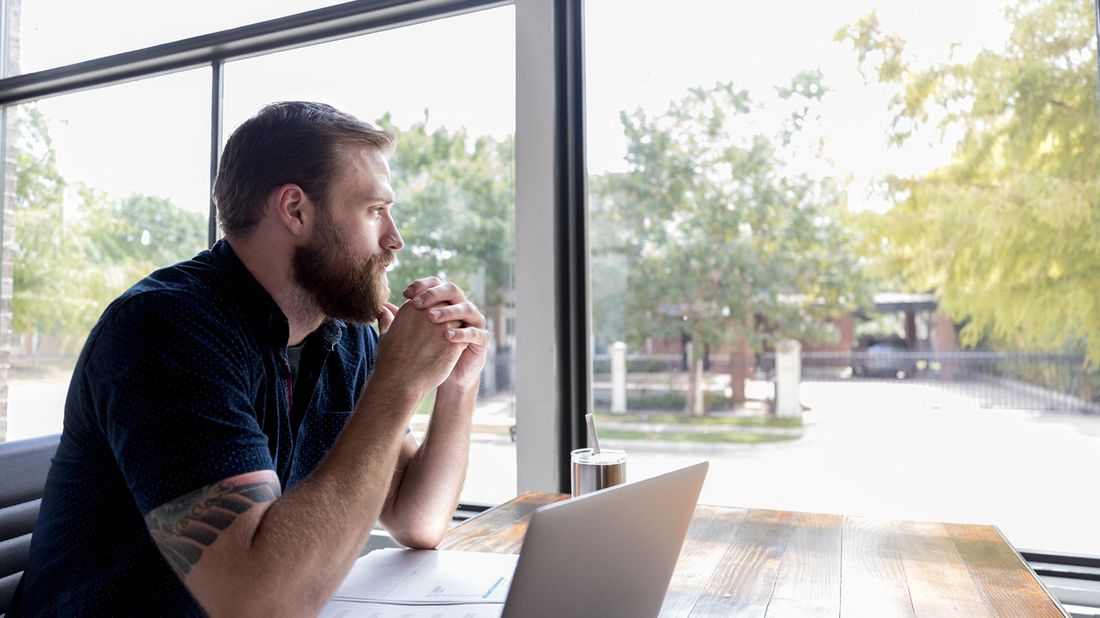 if 2020 was marked by great disruption, 2021 is year we believe the world continues inching back to normal.
After a challenging year that needs no explanation, many are hitting the reset button and looking ahead to a return to normalcy in 2021. Vaccines have provided such hope, and the pandemic's most socially and economically damaging days will hopefully be behind us soon. Indeed, stocks notched new highs in 2020 as markets priced in a return to "normal" in late spring or summer, when vaccinations roll out and people get back into old routines. Expect that process to remain in focus to open the year.
We'll also reset policy expectations in 2021 as President-elect Joseph Biden will occupy the White House on Jan. 20. Biden has stated the pandemic and vaccine rollout will be his primary focus on "Day One," but his administration will also undoubtedly define stances on China, Russia, the U.S. economy, coronavirus aid and a host of other key issues in the months ahead. Markets will be keeping tabs on how U.S. policy evolves under a new president. Of course, the results of runoff elections for two Senate seats this week in Georgia could have a big impact on how a Biden administration proceeds.
Another round of stimulus is also on the way, and the labor market should markedly improve as restrictions lift and the pandemic fades. Meanwhile, the Federal Reserve (along with Biden Treasury nominee Janet Yellen) is forecasting another year of easy monetary policy until the economy fully heals.
Perhaps it's a sense that accompanies every turn of the calendar, but 2021 is beginning on hopeful footing. 
WALL STREET WRAP
Stimulus Signed: President Donald Trump signed a $908 billion COVID-relief package into law, clearing the way for a new round of direct payments to eligible Americans. Trump had initially held back on signing the legislation and demanded Congress boost direct payments from $600 to $2,000. The package also provides $300 per week in additional federal unemployment aid until March; extends the Payroll Protection Program for small businesses; bans evictions; funds health care and COVID-19 vaccinations; and provides money for childcare, schools and food assistance.
Markets, fully expecting more aid, marked time with negotiations on Capitol Hill for weeks prior to the deal. And there may be more on the way in the weeks or months ahead, as Biden signaled he'd pursue more once he takes office.
China in the Crosshairs: The New York Stock Exchange announced last week it would suspend trading and delist three Chinese telecoms no later than Jan. 11. It's a move that reflects President Trump's November executive order that barred Americans from investing in 35 Chinese companies that aid the country's military. The NYSE will begin the process of removing China Mobile, China Telecom and China Unicom on Jan. 7. Several other exchanges, such as the Dow Jones Global Indices and FTSE Russell Index, have already taken similar measures. 
The pandemic has rightfully captured the world's focus, but tensions between the U.S. and China have hardly diminished. The Trump administration wielded tariffs as a primary negotiating tactic starting in 2018; and although both countries struck a "Phase One" deal in December 2019, the prickliest disagreements between both sides are hardly settled. Those tensions spilled over into early 2020, at which time the pandemic became the top concern.
We think U.S.-China tensions are still simmering and could capture the market's focus from time to time through 2021. Of course, incoming President Biden shifts that dynamic. While we believe the Biden administration will keep China in a full-court press, tariffs probably won't be the go-to tactic. Expect markets to be watching closely as Biden crafts his China policy through 2021.
A Tenth Month of Expansion in China: While activity in the manufacturing and services sectors pulled back from multi-year highs in December, China's economy isn't exactly losing its momentum. The country's official manufacturing PMI dipped to 51.9 from 52.1 in November (anything above 50 indicates expansion). The non-manufacturing PMI fell to 55.7 from 56.4 in November. A power shortage in some regions of the country and colder weather may have contributed to a slight pull-back last month. Still, small- and mid-sized businesses are expanding at a strong pace, and sentiment from business owners is high.
Jobless Claims Improve: Initial jobless claims dipped to 787,000, a decline of 19,000, in the week ended Dec. 26. After reaching a three-month high earlier in December, we've now logged two consecutive weeks of declines in this key measure of labor market health. Initial claims have settled into a narrower range over the past several months after spiking last spring. It shows that the pandemic's impact on the broader economy has shrunk, and many sectors have recovered. From a purely markets-based perspective, that's a positive trend we've been tracking. However, that isn't to ignore the pain experienced by workers and businesses in deeply impacted industries, such as travel and leisure.
Home Prices Up, Home Sales Pull Back: The S&P CoreLogic Case-Shiller index of property values
climbed 7.95 percent in October compared to the same month last year, according to data released last week. As it was through 2020, a trio of tailwinds are fueling the housing market: low interest rates, high demand and a limited number of listings. Tighter housing inventory has been a boon for sellers and homebuilders, as sellers can raise prices and homebuilders catch demand for new construction. On the flipside, rising prices and limited inventory can potentially push would-be buyers onto the sidelines. Pending home sales decreased 2.6 percent in November from the prior month, which marks the third consecutive month of decline. Still, national contract signings jumped 16.4 percent from the same period one year ago.
THE WEEK AHEAD
The Georgia Runoffs: Markets could open the year volatile, driven by the results of two high-profile Senate runoff elections in Georgia. Republican Sens. David Perdue and Kelly Loeffler are locked in competitive challenges from Democrats Jon Ossoff and Raphael Warnock. Voters will have the final say on Tuesday when polls close, though it's estimated that a record 3 million Georgians have already cast early ballots.
The balance of power in the Senate is up for grabs. Democrats need to win both seats to split the Senate 50-50, leaving a tiebreaking vote to incoming Vice President Kamala Harris. Republicans can retain slim control by winning at least one of the two seats.
With control of the Senate, an incoming Biden administration could have an easier, faster path to implementing new policy, which could create some short-term choppiness as market expectations are recalibrated. Regardless of which party holds power, markets tend to favor divided government, as it forces compromise and generally moderates fluctuations in policies.
What Else We're Watching: This week we'll also get December ISM data for the U.S. services and manufacturing sectors. The comprehensive monthly unemployment report is also due Friday from the Bureau of Labor Statistics. The Federal Reserve will release minutes from its final meeting of 2020, as well.
Commentary is written to give you an overview of recent market and economic conditions, but it is only our opinion at a point in time and shouldn't be used as a source to make investment decisions or to try to predict future market performance. To learn more, click here.
There are a number of risks with investing in the market; if you want to learn more about them and other investment-related terminology and disclosures, click here.
Take the next step
Our advisors will help to answer your questions — and share knowledge you never knew you needed — to get you to your next goal, and the next.
Get started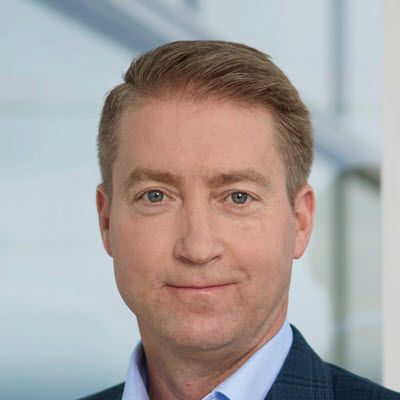 Brent Schutte, CFA
Chief Investment Officer
As the chief investment officer at Northwestern Mutual Wealth Management Company, I guide the investment philosophy for individual retail investors. In my more than 25 years of investment experience, I have navigated investors through booms and busts, from the tech bubble of the late 1990s to the financial crisis of 2008-2009. An innate sense of investigative curiosity coupled with a healthy dose of natural skepticism help guide my ability to maintain a steady hand in the short term while also preserving a focus on long-term investment plans and financial goals.
Want more? Get financial tips, tools, and more with our monthly newsletter.