3 Engagement Ring Trends That Won't Bust Your Budget
---
Tim Stobierski
Dec 01, 2020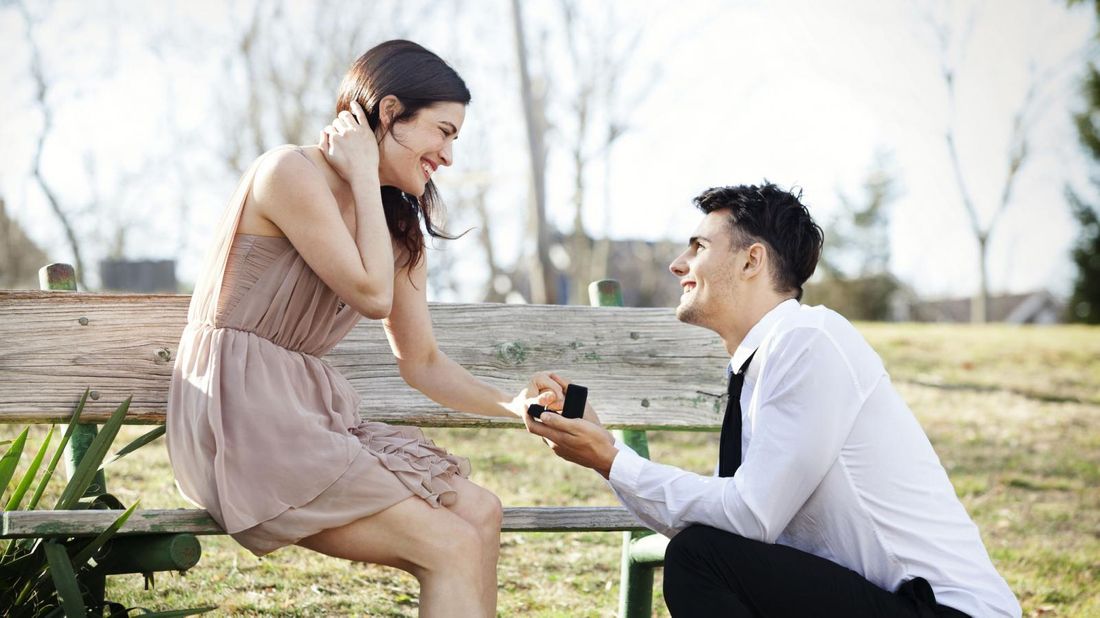 Once you and the love of your life are ready to get engaged, you'll have a lot of big decisions to make. Among the first: What kind of engagement ring to buy, and how much you should spend on it.
You've probably heard you should spend anywhere from one to three months of your salary on the ring, but that's just savvy marketing. "Over the years, the diamond industry came up with all these rules about how much you should spend, with the clear intent of selling more diamonds," says Emma Johnson, personal finance journalist and blogger behind Wealthy Single Mommy.
Instead, set a ring budget that works for you and figure out how long it might take to save that amount. If you're looking for a price benchmark, the average cost of an engagement ring in 2019 was $5,900, according to The Knot's Jewelry and Engagement Study — although a third of ring purchasers said they spent much less, between $1,000 and $4,000.
If 2020 has you on a tighter budget than usual — or you're just interested in going against the grain — you can also consider these engagement ring trends that still honor your love without breaking the bank.
HEIRLOOM RINGS
A ring that's rich in family history and emotional significance is a meaningful choice. It could also start a beautiful family tradition for future generations.
If you plan to go with an heirloom ring, get the ring professionally cleaned and inspected to ensure that there are no loose stones. Then, get it properly sized by a jeweler and appraised and certified by a gemologist. This will make it easier to insure the ring against loss or theft.
RECLAIMED RINGS
If the heirloom ring you have in mind doesn't fit your significant other's style or taste, then a reclaimed ring might be up your alley.
"Metal can be melted down and recast into a new band, and stones can be reset in a new setting," Johnson says. "An older stone can even be recut by a skilled jeweler into a different shape or style. You're not limited to just what you have." Although prices can vary greatly depending on the materials and design a jeweler is working with, resetting a gem or recasting a ring typically costs a few hundred dollars.
There are also some jewelry makers that focus specifically on crafting new rings out of reclaimed materials. WedgeWood Rings, for instance, has made rings using wood sourced from whiskey barrels as well as the deck of the USS North Carolina, a ship that saw battle during World War II. Brilliant Earth is another retailer that makes rings at a variety of price points out of recycled precious metals. These types of jewelers can provide great options if sustainability is a value you and your partner share.
ALTERNATIVE GEMSTONE RINGS
While diamonds have become synonymous with getting engaged (again, with the help of ad execs), this hasn't always been the case. Using other types of precious or semiprecious gemstones is becoming more popular as colored engagement rings become trendy. Not only do they help you save on the price tag per carat over diamonds, many gemstones have specific meanings, which lets you infuse added significance to your ring. Just make sure that the hardness of the stone and the ring's setting will be able to withstand the frequency of wear.
Take the next step
Our advisors will help to answer your questions — and share knowledge you never knew you needed — to get you to your next goal, and the next.
Get started
Want more? Get financial tips, tools, and more with our monthly newsletter.