Want to Get Out of Debt Faster? 4 Things to Ask Your Credit Card Company Right Now
---
Northwestern Mutual
Dec 19, 2022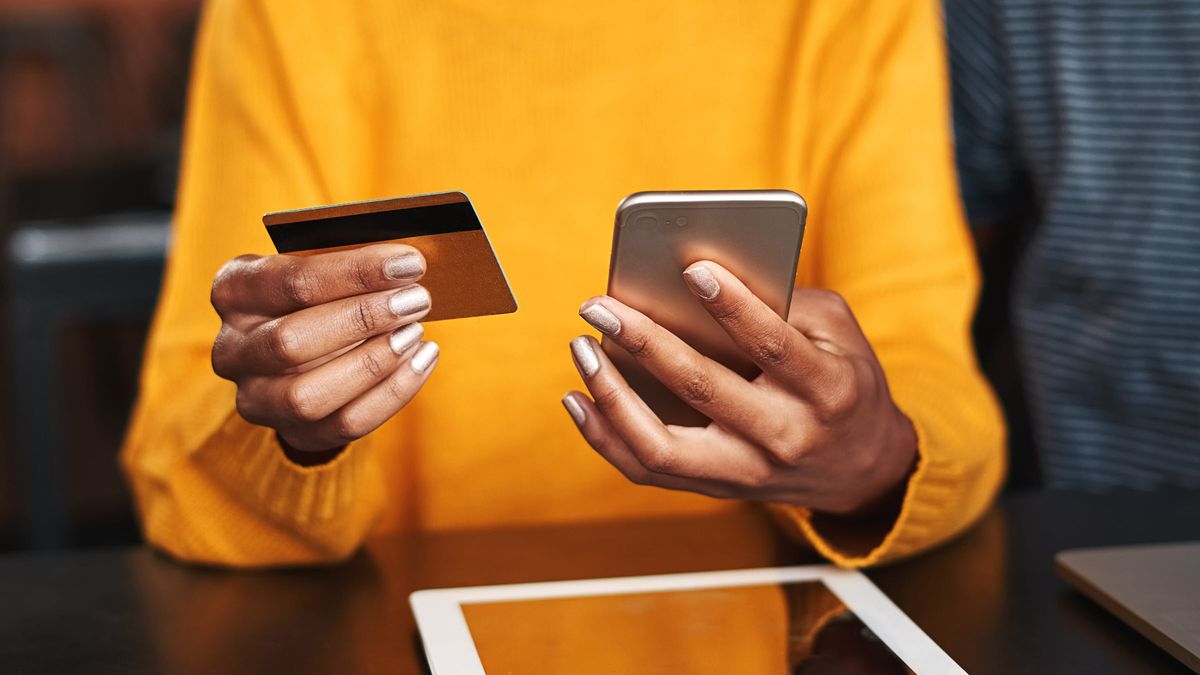 If you carry credit card debt, you're probably already pretty familiar with a lot of the advice out there meant to help you use your credit cards more responsibly: Try to pay your balances off in full every month. Have a plan to pay off your debt in five years or less. Put your cards on ice (literally) if you're having trouble with overspending.
But even the most diligent among us may sometimes feel as though we're spinning our wheels when it comes to credit card debt. The situation isn't helped by the fees and interest rates often charged by credit card companies.
All those extra costs have the potential to add up big time, particularly if, like a large percentage of Americans, you carry a balance from month to month.
But here's the thing — have you actually asked your credit card issuer to see if it's willing to change the terms of your credit card so they tilt a little more favorably in your direction? Odds are, if you're like a lot of people, you haven't even tried.
Here are some suggestions for questions you should consider asking your credit card company and tips to help improve the odds your request will be successful. This advice could help make paying off your debt a little less painful — and possibly put more money back in your wallet.
1. Will you waive my late fee?
Many of us have had that oh no! moment — when you realize your credit card payment deadline has passed. As a mea culpa, you end up sucking up that late fee, which can range anywhere from $30 to $41, according to CreditCards.com.
But card issuers may actually be more merciful than you think. A recent survey found that nearly nine of 10 people who ask to have a late fee waived are successful.
Having a pristine record of paying on time and a legitimate excuse for dropping the ball (for example, an illness or family emergency) may also increase your chances of getting the fee forgiven.
According to Jennifer Raess, CFP® and planning experience integration lead at Northwestern Mutual, "Whether they accept your request is completely up to their discretion, but a good and timely payment history makes it much more likely that they will accept your request for forgiveness."
2. Can you lower my APR?
If you plan to ask for a lower annual percentage rate (APR), be prepared to make your case. For example, keep all the snail-mail solicitations other credit card companies have sent you so that your company knows you're being courted.
"Telling the representative that you've received other offers for a much lower interest rate from other credit card companies but that you really don't want to leave the company you are with can really help," Raess says. "Even if they don't agree to match a competitor's rate, they may still agree to some rate reduction."
If you've been a longtime client, it also helps to courteously remind the customer service rep of that fact. And if they still refuse to cut you a break? "You don't necessarily have to take no for an answer," Raess says. "Politely ask to speak to a supervisor. Explain your situation, and tell the individual how much you've enjoyed having your account with the company and that you'd prefer not to leave. Many companies will be willing to offer a deal if you they know you are thinking about leaving.""
Seventy percent of those who ask for a lower interest rate end up getting one, according to a LendingTree study. But if that doesn't give you a motivational boost, use a debt repayment calculator to estimate just how much faster you could pay off your debt with a lower APR.
For example, if you carry $5,000 of credit card debt at 18 percent interest that you pay down at the rate of $100 a month, it'll take you almost eight years to pay off that card. But if your interest rate is 15 percent, it'll take you about six and a half years. (Side note: While you're at it, this might also be a good time to figure out how much you'd have to pay each month to pay off your balance in five years — or less).
Take the next step
Our advisors will help to answer your questions — and share knowledge you never knew you needed — to get you to your next goal, and the next.
Get started
3. Can I change my due date? 
If you think you'd be more likely to pay your balance off in full during a certain time of the month, consider asking your provider to change your due date to a day that's more convenient for you. For example, if you get paid once a month on the first of the month, you may find it easier to have the payment due earlier in the month rather than later, when you may have already spent your money on other things.
Just be aware that if you carry a balance and you're pushing your due date out — say, from the first to the 15th — you'll be paying finance changes on those extra days that your balance would be accruing interest during your first changed billing cycle.
And understand that, depending on how much lead time you give your credit card company, your date change may not take effect right away. So make sure you plan accordingly to avoid risking a late fee.
4. Can I get better perks?
While you're asking for better terms, why not throw in a query about what additional rewards your credit card provider can throw your way?
These just may be able to help you save on costs down the road. For example, if your card already offers 25,000 frequent flyer miles, see if you can nab some more to help offset some or all of a future plane ticket. "Be persistent, but also be polite," Raess says. "Credit card companies are likely to be willing to work with you to keep you as a customer. And the worst-case scenario is that they say no, so don't be afraid to ask."
Want more? Get financial tips, tools, and more with our monthly newsletter.