These Lesser-Known, Affordable Vacation Spots Will Thrill Your Family
---
Lynnette Khalfani-Cox
Mar 15, 2018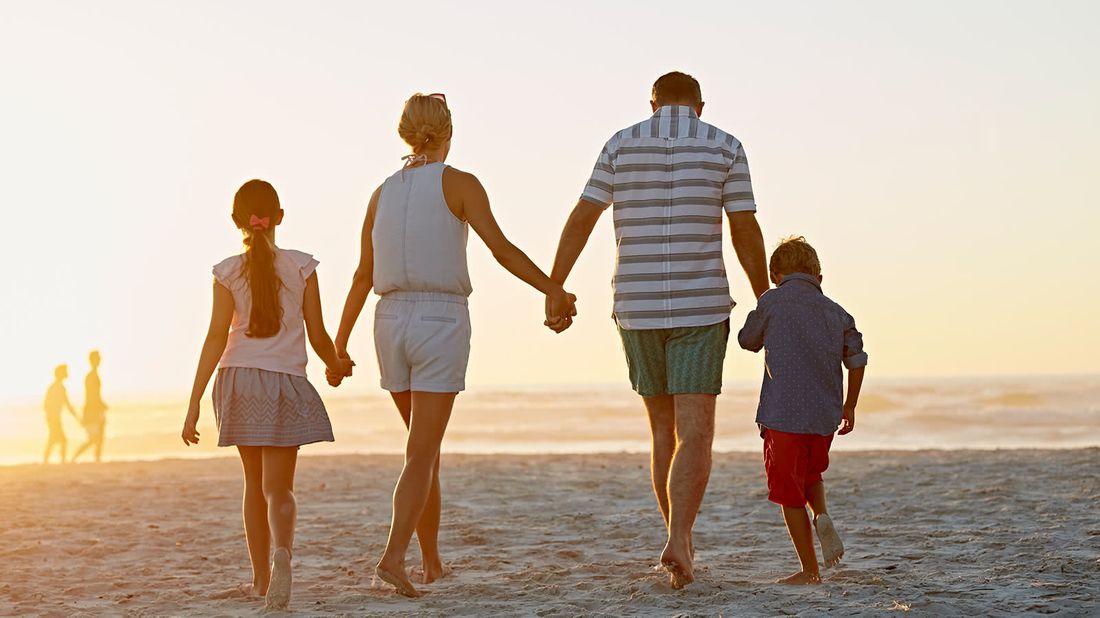 Most travel guides point families to Disneyworld, the Grand Canyon, or Hilton Head.
While there's tons of fun to be had at all these tried-and-true spots, a trip that's off the beaten path may save you serious money.
Here are 5 lesser-known, but still amazing vacation spots — and what to do while you're there.
From camping and hiking to kayaking to bass fishing, you can totally unleash the outdoor enthusiast in you in Hot Springs, Arkansas. Nature lovers will especially appreciate the birding, boating and swimming at Lake Catherine State Park and Lake Ouachita State Park.
Other local activities include mini-golf, go-carting, and a special new attraction starting in 2018: The Mid-America Science Museum will host the state's first and only outdoor dinosaur exhibit, called Dinotrek, which features 18 life-size dinos.
Also check out Magic Springs Water & Theme Park, where ticket prices are lower than most: General admission for adults is just $44.99 plus tax at the gate Sunday to Friday, and half off ($22.50 plus tax) Sunday to Friday when after 4 p.m. Children shorter than 48 inches pay $34.99 plus tax Sunday to Friday. Kids age 3 and under get in free.
Insider tip: Save $10 and time in line by purchasing your general admission tickets online before you hit the park.
Once you've enjoyed spa activities or relaxed in the thermal hot springs, you can also soak up some local history and culture. Visit the Gangster Museum of America; take part in Gallery Walk on the first Friday of every month; and stop by the Maxwell Blade Theater of Magic or Arts in the Park downtown.
Lookout Mountain, Georgia is home to Rock City, an ancient and massive collection of rock formations, caves, gardens and special attractions open year-round.
Just 10 minutes from downtown Chattanooga, Tennessee, Rock City is set 1,700 feet above sea level and offers sweeping views of seven states: Alabama, Georgia, Kentucky, North Carolina, South Carolina, Tennessee, and Virginia.
There's plenty for the entire family to do as well, including Fairyland Caverns; the Mother Goose Village; a 200-foot-long suspended Swing-A-Long bridge; and gardens with more than 400 species of native plants, wildflowers and trees. During the holidays, Rock City's Enchanted Garden of Lights attracts people from all around the world. Throughout the year, other festivals include Shamrock City, the Enchanted Maize, and Rocktoberfest.
Depending on when you visit, admission to Rock City ranges from $15.95 to $19.95 for adults, and $9.95 to $11.95 for kids ages 3 to 12. Two other must-see area attractions in the region are Ruby Falls and The Incline Railway.
Ruby Falls is the world's tallest and deepest waterfall, 1,120 feet below Lookout Mountain. The Incline Railway is the world's steepest passenger railway. In operation since 1895, the Incline is a National Historic site that takes you on a mile-long ascent up the mountain.
Insider tip: To avoid taxes on your tickets and save $5 off adult admission and $4 off youth pricing, buy the combo package online and visit all three places: Ruby Falls, Incline Railway, and Rock City.
At historic Mackinac Island, Michigan, you can satisfy your sweet tooth by indulging in one of the island's many fudge shops, like the super popular Joann's Fudge. To burn off those calories, go kayaking, bike through 70 miles of natural and paved trails, or hike through Mackinac Island State Park, famed for its pristine blue water, limestone bluffs and geological formations.
History buffs won't want to miss Fort Mackinac, where actors carry out live wartime re-enactments, including "live" gunfire and cannonball shootings. Historical monuments and museums abound, too.
Insider tip: No need to rent a car, since vehicles aren't allowed on Mackinac Island. That's a good thing: You'll feel like you've stepped back in time when you get around, as many locals do, by horse-drawn carriage, bike or foot.
If you like quaint, scenic towns, Estes Park, Colorado will appeal. This hidden gem is nestled within the pine forests of Colorado's Estes Valley.
Beautiful Victorian buildings are scattered throughout the town, including cozy bed-and-breakfasts, affordable cabins, cottages, inns and hotels.
Estes Park is also at the mouth of the 415-mile long Rocky Mountain National Park, which has outstanding hiking trails, and an array of wildlife, such as black bear, elk, moose, big horn sheep, mule deer and more.
Try zip-lining, rock climbing, watching glass blowing demonstrations, playing miniature golf or going horseback riding.
Insider tip: Have a big family? The YMCA of the Rockies, Estes Park offers 2-5 bedroom cabins, with discounts of 25% off or more.
Although Orlando and Miami get the lion's share of attention from visitors, St. Augustine is an incredible destination in its own right. For starters, St. Augustine is the nation's oldest city. That's one big reason it's so steeped in history, including the nation's African-American heritage.
Way before the 1607 founding of Jamestown, Virginia, Africans had already been in Florida for several generations. In fact, the first legally sanctioned free black town in America was later built in 1738 to help protect St. Augustine.
These days, St. Augustine offers plenty of indoor and outdoor fun. It boasts the World Golf Hall of Fame, a national park, museums, a lighthouse, and 42 miles of beautiful beaches. This is a place where water lovers can go boating, fishing, and swimming.
Insider tip: Request the city's visitor guide, or download the city's app, Visit St. Augustine, to learn more about attractions and get discounts.
Take the next step
Our advisors will help to answer your questions — and share knowledge you never knew you needed — to get you to your next goal, and the next.
Get started
Want more? Get financial tips, tools, and more with our monthly newsletter.