5 Common FAFSA Misconceptions to Avoid
---
Cathie Ericson
Sep 20, 2023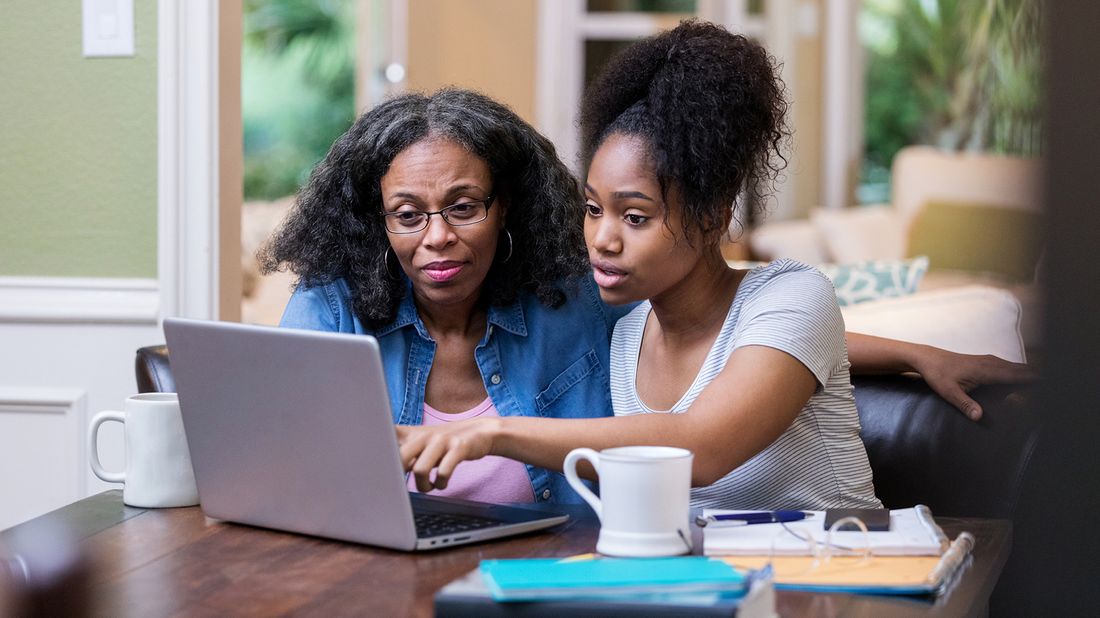 Key takeaways
Regardess of income, every family with a prospective college student should fill out the Free Application for Federal Student Aid.

Though typically available beginning October 1 each year, because of significant changes to the application, the 2024-2025 FAFSA will not be available until December 2023.

Deadlines for federal, state and individual institutions can vary, so be sure to check all that pertain to you.
When it comes to college application season, the last thing anyone wants to think about is yet another form. But if there's one document every family with a prospective college student should fill out, it's the Free Application for Federal Student Aid, better known as the FAFSA.
While the Federal Student Aid office provides more than $112 billion in financial aid each year, the National College Attainment Network (NCAN) estimates that only 54.3 percent of 2023 high school graduates filled out the FAFSA form.
The process is undeniably complicated, which is why, for the 2024-2025 school year, the Department of Education will be unveiling a new, slimmed down form with far fewer questions and revised formulas for determining who will qualify for aid and how much they'll receive. However, the new form, which is typically available October 1, now won't be available until December 2023.
From confusion about the application rules to assuming your family earns too much money, here are five common FAFSA misconceptions that prevent families from filling them out, and the truths behind them.
Common FAFSA misconceptions to avoid
1. "It doesn't matter when I fill it out, as long as I meet the deadline."
If you're still trying to get aid for the 2023-2024 year, the deadline for the federal FAFSA application, which opened October 1, 2022, is June 30, 2024. However, many states and institutions have earlier deadlines so it's important to check with your individual school.
"While some federal programs are available to students who qualify regardless of timing, there are other programs—both need- and merit-based—that may be funded by the state or college itself that require students to meet a deadline in order to qualify for maximum aid," says Derek Terrell, director of engagement of the Coalition for College, an organization made up of more than 150 colleges that offers free college planning tools.
When a student files the FAFSA, the Department of Education records the date and shares it with prospective colleges, according to Amy Denton, a regional representative for the College Foundation of North Carolina. While every institution has different policies and timelines for how it distributes financial aid, students who file earlier may have greater opportunities to receive aid, because those with finite resources may award it on a first-come, first-served basis.
It will be important to account for the calendar change for the 2024-2025 school year, says Chad Dorman, founder of Leonard Andrew Consulting, which advises students on the college admissions process. As mentioned above, the new form, which is typically available October 1,now won't be available until sometime in December 2023.
"The delay cuts into the amount of time families have to complete the form, especially when the deadline will still be June 30, 2025," Dorman says. He notes that this issue is compounded by the deadlines set by states and specific colleges, many of which are typically in January.
"While those school and state deadlines very well may be pushed back a bit in coming months, that action—and just how much longer families are given beyond January—remains to be seen," he says. That means it's more important than ever to track dates for your schools.
The good news is that the tightened timeline is expected to be just a one-year hiccup, as the dates are set to return back to the typical October 1 start date for the 2025-26 school year.
2. "Our family earns too much money to apply."
Many families choose not to fill out the FAFSA because they assume their income is too high to receive any financial aid. But according to Dorman, there is no cutoff when it comes to qualifying. "Given rising college costs, families may have a gap between their expected contribution and the cost of attending a school, which the university might bridge," he says. "In fact, most families are eligible for some type of aid, whether from the state or the institution itself."
The 2024-2025 form will have some changes in how they calculate what you are expected to pay. The former "expected family contribution" is being replaced with the Student Aid Index (SAI), which might result in more aid for lower-income families. However, families with more than one child in college could see their aid reduced. That's because the SAI is no longer divided by the number of children a family has in college.
Even if you don't end up qualifying the first time, you should still fill out the FAFSA form annually. "Every year a family's circumstances may change in areas like income, marital status for parents, number of people in the household and more so it's important to complete the FAFSA to determine if these changes affect a student's eligibility for federal, state or institutional aid," Dorman says.
And according to Terrell, if your financial situation changes after you've accepted a college offer, having the FAFSA already filled out will make the appeal process that much easier.
Take the next step
Our advisors will help to answer your questions — and share knowledge you never knew you needed — to get you to your next goal, and the next.
Get started
3. "I'll be forced to take out a loan."
All student loans are optional—just because you qualify for one doesn't mean the student needs to accept it. "Colleges will package a loan automatically to let the student know the amount they are eligible for," Denton says. "But students can evaluate their total financial aid amount versus the cost of the institution to decide if loans are needed. Students can decline the loan, accept part of the offered amount or accept the loan later in the semester if it turns out that they need it."
"Borrow only what you need, when you need it," Dorman suggests. Just know that if you choose not to accept the loan, the school will not increase or alter the other components of your financial aid package to counteract any difference.
4. "I'll end up paying a ton of interest."
While the interest rate for federal student loans is fixed, the loans themselves can either be subsidized or unsubsidized, and it's important to know the difference between the two.
According to Denton, if you fill out the FAFSA and demonstrate financial need, the student will qualify for a subsidized loan, meaning the government pays the interest while he or she is enrolled in college. Students may also be eligible for federal work-study, a program that provides part-time jobs to help cover college costs without incurring debt.
Even if your family doesn't qualify for need-based subsidized loans, most students enrolled in an accredited university can still apply for an unsubsidized loan, meaning you are responsible for the interest immediately. "If you don't pay the interest while you're in school, it continues to grow and is added to the principal balance," Dorman says. "You will be responsible to start making payments six months after you graduate or drop below half-time status."
5. "Once I fill out the form, I'm done."
Depending on the school, you may also have to fill out the CSS Profile to apply for financial aid. Often used by smaller, private universities, the CSS form helps determine a family's eligibility for institutional financial aid.
"It's more detailed than the FAFSA and is designed to give schools a holistic understanding of the financial situation of students and families to figure out how much non-federal financial aid you may need," Dorman says. "For many, this very well could lead to more financial aid opportunities."
Want more? Get financial tips, tools, and more with our monthly newsletter.