5 Common Myths About Home Appraisals That Aren't True 
---
Daniel Bortz
Aug 19, 2019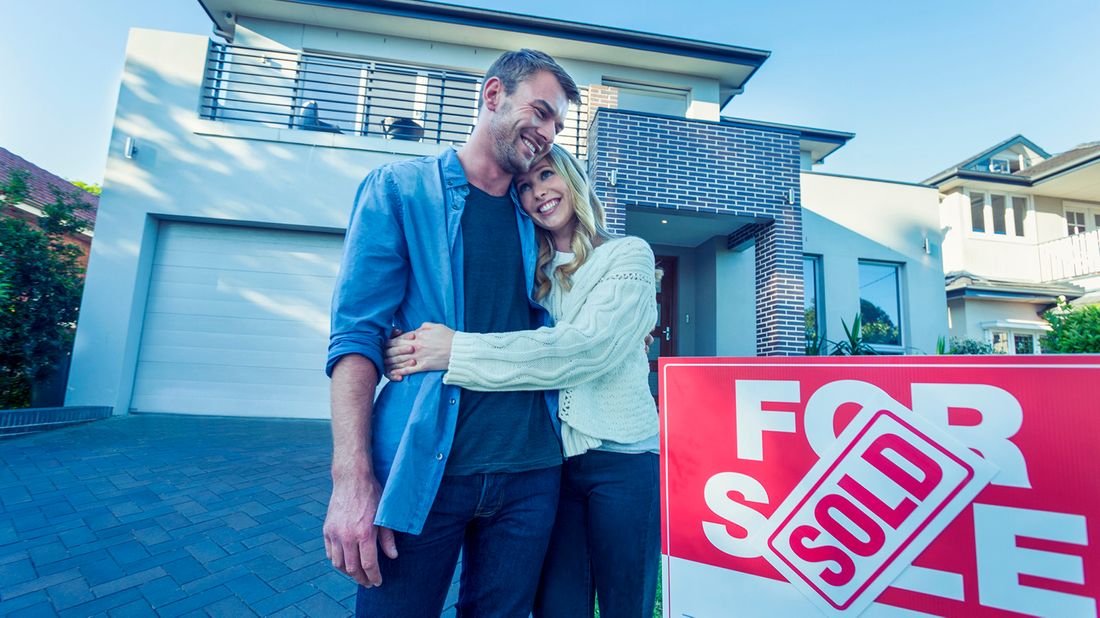 So, you've found the home of your dreams! Before you pop the Champagne, you've still got a few steps before the deal is done. One of those is the home appraisal. 
If you're getting a mortgage, your lender will order an appraisal to have the property's value professionally assessed. This helps ensure that the home is worth enough to serve as collateral for the value of the loan. That means the home must appraise at, or above, the agreed-upon purchase price.  
It seems straightforward enough, but the process can be confusing, especially for first-timers. Here are five common myths about home appraisals.  
MYTH NO. 1: THE APPRAISER IS ON THE LENDER'S SIDE 
Although appraisers are chosen by the homebuyer's mortgage lender, they are state-licensed independent contractors who must act as unbiased third parties to the transaction. This enables them to fairly estimate the market value of the real estate you want to buy.  
Most appraisers are found through an appraisal management company, or AMC, a separate, neutral entity that maintains a roster of appraisers.  
MYTH NO. 2: THE HOMEBUYER ALWAYS PAYS FOR THE APPRAISAL 
Generally, the homebuyer pays for the appraisal, but who foots the bill is totally negotiable, which is why it never hurts to see if the seller would be willing to cover the costs. If you do end up paying for the appraisal, the cost would likely be baked into the closing costs — though some lenders may require you to pay for it upfront. 
Most appraisers charge a flat fee rather than an hourly rate. On average, a professional home appraisal costs between $311 and $404, according to HomeAdvisor.com.   
Because appraisals aren't an exact science, you can also appeal an appraisal. 
MYTH NO. 3: AN APPRAISER INSPECTS A HOME FROM TOP TO BOTTOM 
Although most home appraisers will look at a house in person to assess its condition and quality, they don't check every nook and cranny for signs of damage. That's the home inspector's job.  
Rather, most of what appraisers do occurs offsite, because they largely base their valuation off comparable homes, or "comps." Comps are recently sold properties similar to the home being assessed in terms of location, age, condition and home improvements.  
If an appraiser can't find exact comps, they'll adjust their valuation to make it more accurate. For example, if a recently sold home has three bedrooms and the one you're purchasing has only two, the appraiser will deduct from your home's assessment. 
MYTH NO. 4: IF THE APPRAISAL COMES IN LOW, THE DEAL IS OFF 
If an appraiser's valuation matches or exceeds the agreed-upon price, both you and the seller can breathe a sigh of relief: The home appraisal contingency has been met and the transaction can continue chugging toward closing. However, if the appraisal comes in lower than what you agreed to pay for the home, there are ways to keep the deal alive. 
One option is to pay what's needed to cover the difference between the appraisal value and the agreed-upon purchase price. That could be a lot of money, though.  
If you can't pay the difference, the seller may agree to lower the price of the home to the appraisal value to keep the deal alive, depending on how motivated they are to sell.  
Because appraisals aren't an exact science, you can also appeal the appraisal. An appeal (sometimes called a "rebuttal of value") involves your loan officer and real estate agent working together to justify a higher valuation by finding their own comps that have sold for more. This information is then presented to the appraiser, who will review the appeal and make a judgment call on whether to adjust. 
Finally, if you think the first appraisal is way off-base (say, because the appraiser missed a good comp) you can get a second opinion by ordering a second appraisal, but you'll have to pay for it — and there's no guarantee the new appraisal will be higher than the first one.  
MYTH NO. 5: EVERY HOME PURCHASE REQUIRES AN APPRAISAL 
Not every sale requires an appraisal. If you're paying for a home with cash, you can waive the home appraisal contingency, which could help you sweeten your offer and potentially beat out other buyers. That said, home appraisals are a good thing because they help you avoid getting into a bad deal — and help ensure the home you're paying for is worth every penny. 
Take the next step
Our advisors will help to answer your questions — and share knowledge you never knew you needed — to get you to your next goal, and the next.
Get started
Want more? Get financial tips, tools, and more with our monthly newsletter.