6 Questions to Ask Before Buying an Annuity
---
Carole Jacobs
Sep 23, 2019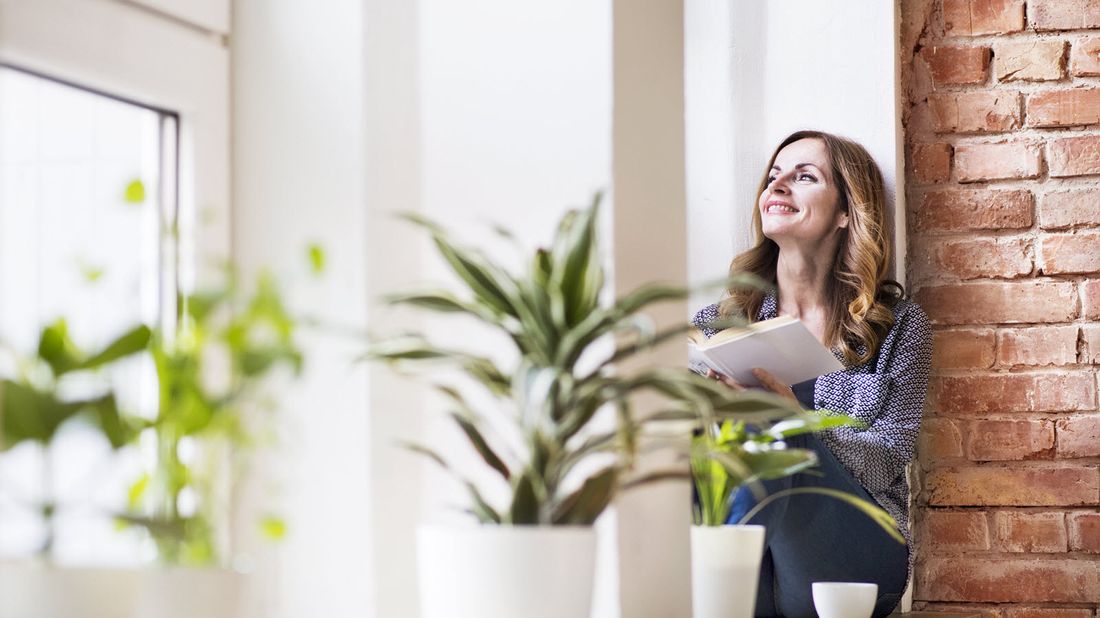 When you're making a list of things to do in your dream retirement, the nagging question in the back of your mind is likely to be: Will I run out of money before I get to do all this? 
Sometimes, financial security can feel dependent on the things you can't control, like how the markets are doing or the number of years you'll need your money to last. But there is a way to add a little more certainty to the mix, in the form of an annuity. 
Annuities can help you save for retirement, create guaranteed income for life once you quit your 9 to 5 — or do both. If you're considering one, here are six questions to ask before buying an annuity. 
HOW DO I ACCESS MY MONEY?

With an income annuity, the principal you pay in is paid back to you through regular payments that you can never outlive. If you're closer to retirement and your goal is to have a reliable source of income, then this may be the best option for you.

However, if you're younger and want to give yourself flexibility, you may want to consider an annuity that gives you the option to take your principal back out instead of converting it to income in the future. With this type of annuity, you typically must wait for a certain period of time before taking your money out to avoid paying early withdrawal fees. Depending on the type of annuity, you may also owe taxes and early withdrawal penalties to the IRS, similar to what you'd owe if you took money out of a 401(k) before you reach a certain age. 
 

HOW DO I WANT MY MONEY TO GROW?

Annuities come in several varieties. Here's how the different varieties work as you save for retirement and then as you generate income in it.

Fixed Annuities. With fixed annuities, you know up front the exact interest rate your money will earn. So for generating income in retirement, you'll know how your payments will be structured — typically they'll be level or can increase based on a measure of inflation.

Variable Annuities1. You can choose subaccounts for the money you contribute to a variable annuity. These accounts can be tied to market-based investments, meaning the value of your annuity can go up and down (including the loss of principal) based on the performance of your underlying investments. You use these same subaccounts to generate income in retirement, but instead of the value of your annuity fluctuating, the amount of your income payments will go up and down based on the performance of the subaccounts.

Dividend-Paying Annuities. Dividend-paying annuities provide guaranteed growth that can increase based on the performance of the provider's general account. When it's time to generate income in retirement, your payments could increase based on the performance of the general account.
 

HOW MUCH DO I WANT TO PUT INTO AN ANNUITY?

One of the biggest advantages of annuities is that they're not subject to an annual contribution limit unless you use an annuity as part of a 401(k), IRA or another tax-qualified plan. That means you can sock away as much as you want, which can be helpful especially if you routinely max out your contribution to your retirement plan at work or you are getting closer to retirement age and need to catch up on your savings.
 

WHAT FEES WILL THE ANNUITY CHARGE?

Like all financial products, annuities come with fees and expenses. Many of the fees pay for guarantees that you may or may not want. It's important to ask what you're paying for and only pay for guarantees that are important to you.
 

WHAT HAPPENS IF I DIE EARLY?

A common concern when buying an annuity is that your heirs will get nothing if you die soon after you start drawing income from your annuity. Typically, an annuity is one piece of a broader financial plan. However, it's possible to add benefits to ensure your family will get money from the annuity if you die earlier than expected. This includes a benefit that guarantees your annuity will payout for a certain number of years. If you die during that timeframe, your beneficiaries get the guaranteed payments. You can also get a benefit that will return the total amount of premium you paid less any income payments you have received into the annuity if you die within a certain timeframe.
 

HOW FINANCIALLY SOUND IS THE ANNUITY PROVIDER?

With an annuity, you're trusting that the company backing the annuity will be able to pay you for many years to come. That's why you want to make sure that company is financially strong. Be sure to look for an annuity provider that has consistently earned high marks from the major credit rating agencies, such as AM Best, Fitch, Standard & Poor's, and Moody's. 
1All investments carry some level of risk, including potential loss of principal. Withdrawals from variable annuities may be subject to ordinary income tax, a 10 percent IRS penalty if taken before age 59 ½, and contractual withdrawal charges. 
Annuities are contracts sold by life insurance companies and are considered long-term investments that may be suitable for retirement. 
All guarantees associated with annuities and income plans are backed solely by the claims-paying ability of the issuer. 
Are you on track for retirement?
See how much monthly retirement income you may have based on what you're saving now.
Take the next step
Our advisors will help to answer your questions — and share knowledge you never knew you needed — to get you to your next goal, and the next.
Get started
Want more? Get financial tips, tools, and more with our monthly newsletter.