7 Key Steps to Take Your Small Business to the Next Level
---
Julie Smith Schneider
Mar 28, 2019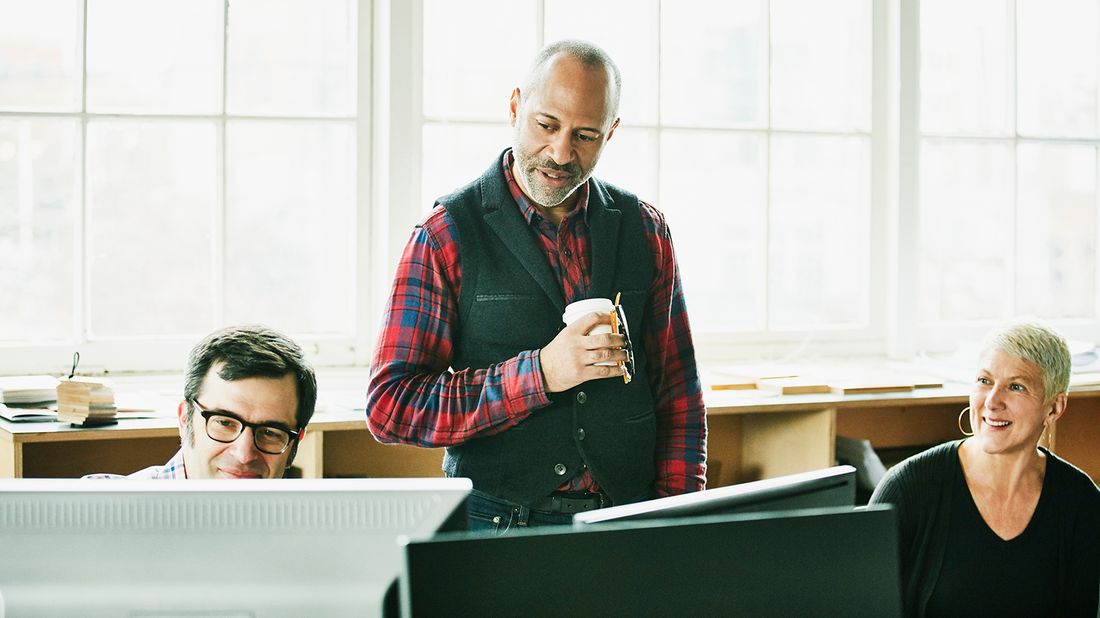 Getting your company off the ground and running was your first huge accomplishment. Now, you're focused on hiring more staff, boosting revenue, and growing your business all around. Keeping an eagle eye on everything from cash flow to supply chain management means there's always something on your to-do list. But pausing from the daily hustle now and then to fine-tune your overall strategy is a worthy investment for the future of your business.  
Here are seven tips designed to help you take your small business to the next level. 
1. ASSEMBLE A TEAM OF ADVISORS 
You may already have tapped your network once when you were ready to launch. But now, who are the experts and consultants you should reach out to as you seek to evolve and expand? 
At its core, your advisory group may already include an accountant, an attorney, a financial advisor, a business coach or a mentor. Beyond that, consider getting connected with experts in areas like marketing, PR, tech, human resources, etc. — any areas where you think you have knowledge gaps that could be better filled. Consider joining trade groups or local business associations to find these colleagues, expand your network and stay on top of industry news and trends.  
2. IMPROVE THE EFFICIENCY OF YOUR SYSTEMS 
As your business grows, you'll want to constantly improve and finesse processes so they run like a well-oiled machine. If you don't stay on top of them, the more your business grows, the harder it'll be to weed out unwieldy workflows — which can cost you precious time and money. Take a look at your systems in areas like accounting, production, sales, service and delivery, and see if they are meeting or exceeding expectations. Check in with your customers to see where they're happy and where your business can improve. And make sure you're in full compliance with guidelines, codes and regulations for your industry. 
3. TEND TO YOUR GOOD NAME 
Reputation is critical. Customers are used to reading reviews or getting recommendations before deciding where to spend their hard-earned cash. So positive testimonials that paint an alluring image of your brand make it that much easier for people to want to support your business. If you do spot a negative review, don't despair — but don't ignore it either. Reach out to see what went wrong and how you can improve the situation, and if the review is in a public forum, then respond publicly. This will send the signal to prospects that you're a trustworthy business who will do the right thing for your clients.  
Carving out time to take a step back from working in your business to work on your business can be invaluable for long-term strategic thinking. 
4. INVEST IN EMPLOYEES 
Hiring more employees, or even your first employee, can feel stressful or even risky if you're worried about finances. But delaying hiring could actually mean delaying business growth. When you and your staff can focus on what you do best — rather than juggle multiple duties that don't play to your strengths — you're ultimately helping to reduce stress, free up time for innovation and accelerate revenue.  
Interviewing, hiring and training require a lot of resources, so when you land good employees, hang on to them. See what meaningful benefits and incentives you can continue to add to your roster. This can include a retirement plan, health insurance, life and disability insurance, more vacation, goal-based bonuses and a warm, welcoming work environment that encourages your staff to stick around and do their best work. 
5. PROTECT THE BUSINESS 
Planning for the unforeseen is key to protecting all that you've worked so hard for. Make sure your long-term business plan accounts for unexpected scenarios like loss, death or disability. For instance, if a key business partner were to die, would your business be able to stay afloat? Or what if you were unable to work because of an illness — how would that affect the company as well as your personal situation?  
Various types of insurance exist that are specifically designed to help protect your business. This could be anything from key person insurance to disability overhead expense insurance to life insurance on your business partners. Regularly review and update your coverage to ensure continuity of your business in the event that something goes wrong. 
6. MAKE A SUCCESSION PLAN 
When you leave, retire or if you pass away, who will take over the business? Even if this feels like a distant prospect, putting a succession plan together now will mean you're prepared when the time does come. Maybe you want to sell your business to someone else, to your partners or you want to ensure it stays in the family and is passed to the next generation. As your business grows, putting together a succession plan becomes all the more important.  
Regardless of your vision for the future, you'll want to get clear on your objectives so you can put together a buy-sell agreement that reallocates your share of the business down the line; it can also cover what might happen if one of your business partners dies or becomes disabled. Communicate your plan with your partners, select key employees, your bank, your advisors and your family. 
7. REFLECT AND REEVALUATE 
When you're in the thick of tending to every task required to run a business, it can be hard to zoom out and get a broad perspective. But carving out time to take a step back from working in your business to work on your business can be invaluable for long-term strategic thinking.  
Pick a time to leave the day-to-day grind behind and go off-site to refresh, clear your head and dive deep into the big-picture of your business. This could be once a year or once a quarter, depending on how fast your business is growing. Think about your goals and where you think your business could go in 5, 10 or even 20 years. Dedicating time to this can help open your mind to new ideas and improvements that could help expand your business in new and unexpected ways. 
Take the next step
Our advisors will help to answer your questions — and share knowledge you never knew you needed — to get you to your next goal, and the next.
Get started
Want more? Get financial tips, tools, and more with our monthly newsletter.