8 Simple Things We Can All Do to Help Support Others Right Now
---
Jacqueline DeMarco
Apr 20, 2020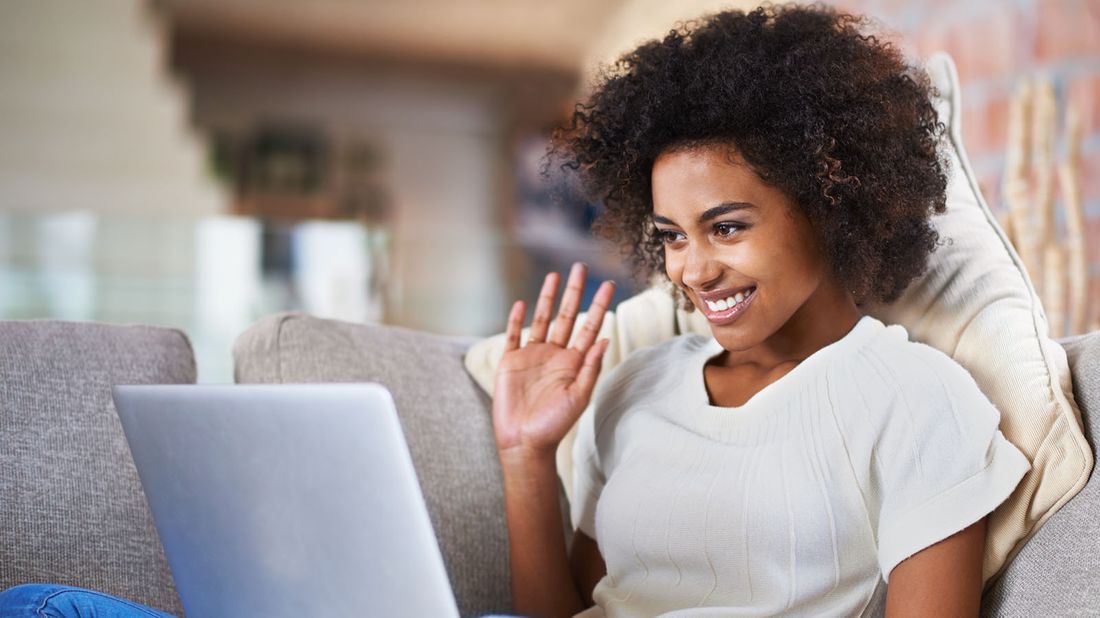 While this pandemic has been anything but certain, the one thing that has been is the outpouring of support people across the country have been showing to one another. If you're wondering how you can do the same, below are some creative ways to help support others in your community that have been the most impacted by the coronavirus.   
YOUR LOCAL BUSINESSES AND SERVICE PROVIDERS 
Leave a positive review online. Small businesses and independent contractors are being hit hard right now, so if you're a loyal customer this simple task can help your favorite coffee shop, restaurant or hair salon drum up new customers when their doors re-open.  
Spread the word on what they can still offer. Call your favorite business and ask if there's any product or service they are still providing, and help promote it to your contacts via email or social media. For example, let everyone know that your favorite bakery is now selling essential groceries, your go-to restaurant is offering special delivery menus, or your local retailer is offering discounted gift cards. Every bit of marketing will help.  
Keep paying your service providers. If you're income hasn't been impacted and you still have the means, consider continuing to pay your housekeepers, landscapers, nannies, dog groomers and any other person who offers you regular services during normal times. You might even considering shifting your holiday tipping schedule up to help them out.  
YOUR PROFESSIONAL COLLEAGUES  
Keep up the networking. With the coronavirus placing a major strain on the economy, your colleagues could likely benefit from your support. So keep networking right now, especially on LinkedIn — you never know when you could end up connecting someone to a potential job, and maybe even make a good connection for yourself for the future. "A lot of people understand we're all in a tough spot right now, and you'd be surprised at the amount of genuine and good-hearted people who want to help others," says Joe Mascardo, a recruiter at Mathys + Potestio.  
Offer some free advice or services. You can offer to proofread a cover letter, teach a specific skill to close colleagues online, or simply give some insight on how to break into an industry based on your experience. "My team and I have been offering to review resumes and portfolios and provide career advice for free," Mascardo says. "Even if we're not able to place you, we still want to be a positive resource for talent." 
YOUR LOVED ONES  
Send gift cards for helpful services. While purchasing a gift card for a future appointment is a generous way to brighten someone's day, sending one that can be used to make the recipient's life easier right now might be even more valuable. For example, a busy health care worker might appreciate a gift card for a quick and easy dinner for the family. And a mom who's juggling working from home with childcare might enjoy a gift card to use toward kid-friendly movie rentals. 
 Provide virtual caretaking. Video chatting is more popular than ever, but in addition to using it to simply catch up, you can use it to help give your friends and relatives a break from work or caretaking. Whether it's checking in with an elderly parent or providing virtual babysitting via Zoom storytelling, a parent or caretaker could probably use that uninterrupted 30 minutes to an hour to clear out an inbox, make dinner or fit in a quick workout.   
Send a letter they'll be able to turn into a keepsake. Writing a good old-fashioned letter can be even more meaningful than a phone call. "Letting someone know why they are important to you and communicating your most cherished feelings about them can lift a person's spirits," says Alexa Pulitzer, a stationery artist.  
If writing doesn't come naturally to you, Pulitzer has some tips. "I find it's best to sit down with a glass of something delicious and reflect on the person to whom I am writing. Then, I jot down the traits I love most about him or her." Draft and edit the letter on a notepad first before copying it over to your chosen piece of stationery. If you struggle to express how you feel on paper, Pulitzer suggests an alternative: creating a music playlist inspired by your loved one and sharing it with them. "Let the music speak for you," she says.
Take the next step
Our advisors will help to answer your questions — and share knowledge you never knew you needed — to get you to your next goal, and the next.
Get started
Want more? Get financial tips, tools, and more with our monthly newsletter.