A Pivot by the Fed May Not Change the Economic Picture
---
Brent Schutte, CFA
May 08, 2023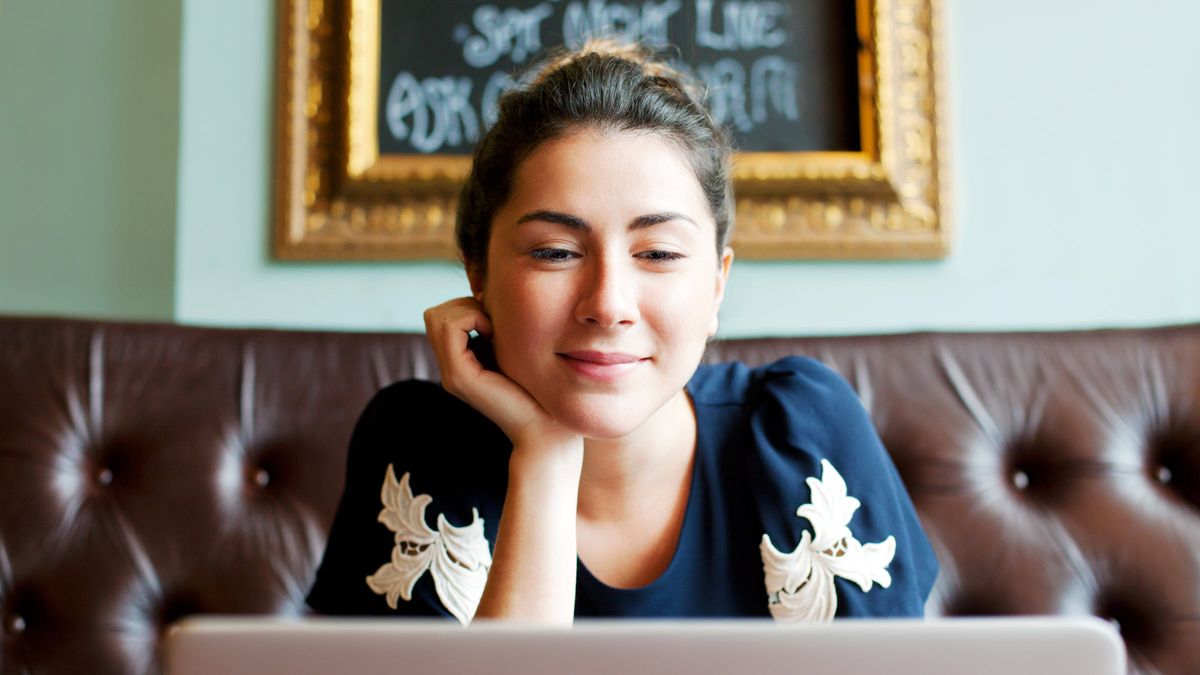 Brent Schutte, CFA, is chief investment officer of the Northwestern Mutual Wealth Management Company. 
Despite several important economic releases last week, the underlying picture of the economy remained largely the same, as most reports did little to change long-term trends—the services side of the economy remained resilient, the slump in manufacturing proceeded, and the employment picture continues to defy gravity. Concerns over regional banks re-emerged early in the week after First Republic was seized by regulators and its assets were sold to JP Morgan Chase, but those concerns were largely calmed by Friday. Perhaps the most anticipated item of the week, The Federal Reserve's policy meeting, reinforced what was already widely expected: the Fed has likely reached at least a pause in its rate hiking cycle.  
While Federal Reserve Chair Jerome Powell stopped well short of announcing an end to rate hikes, he emphasized during his press conference following the latest 25-basis-point hike that the Federal Open Markets Committee (FOMC) had adjusted its statement to reflect a less aggressive stance. Specifically, the language changed from the FOMC believing further rate increases would be necessary to continue to bring down inflation to the Fed taking a data-dependent approach and considering the cumulative effect of the 500 basis points of rate increases enacted during the past 13 months as it determines the path forward. To further underscore the change in sentiment, Powell acknowledged that he believes the current Fed Funds rate range of 500-525 basis points was restrictive enough that it would result in the inflation rate eventually returning to the Fed's long-term target of 2 percent. 
It's worth noting that Powell suggested that there may still be a path to avoiding a recession with relatively modest job losses if wages remain controlled and inflation expectations continue to be anchored. We believe, unfortunately, that the cumulative effects of the Fed's year-long rate hiking cycle, along with continued tightening in the credit markets due to strained balance sheets among regional banks, makes an elusive soft landing unlikely and that we will instead see a mild, short-lived recession. The upshot to any such contraction, we believe, is that it will put an end to lingering inflation pressures and give the Fed room to cut rates and spur economic growth as needed. 
Take the next step.
Our advisors will help to answer your questions — and share knowledge you never knew you needed — to get you to your next goal, and the next.
Get started
Wall Street Wrap 
An uneven economy persists: The latest data from the Institute of Supply Management (ISM) shows the manufacturing sector notched a sixth consecutive month in contractionary territory. The composite reading for the index came in at 47.1, up from March's reading of 46.3 (readings below 50 signal contraction). New orders moved higher, coming in with a reading of 45.7, up 1.4 from the prior month's 44.3, but still signaling slowing sales. The modest uptick broke a seven-month streak of falling readings. Customer inventories climbed to 51.3 from the prior reading of 48.9. New orders minus customer inventories equates to -5.6, a level that over the past 26 years has occurred only during periods of recession. In a statement accompanying the latest data, Tim Fiore, Chair of the ISM noted, "In April, customer inventories reached levels likely not conducive to future output growth." While new orders and customer inventories suggest a challenging road ahead for manufacturers, producer inventories fell, which means that they will need to be rebuilt should new orders increase. 
Staffing demand moved higher and is now slightly above contraction at 50.2. Survey respondents are equally split between those adding or reducing headcount. Fiore reported that respondents "continue to indicate near-equal levels of activity toward expanding and contracting head counts at their companies amid mixed sentiment about when significant growth will return." 
Services sector remains positive but shows signs of slowing: While the ISM data on the services sector continues to outpace that of manufacturing, growth is still well off recent highs. The latest headline reading for the sector was 51.9, up 0.7 from March's 51.2 (readings above 50 signal expansion). New orders increased 56.1, up from March's level of 52.2 but still well below the reading of 62.6 recorded in February. Despite the resilience of the sector, employment was close to neutral at 50.8, down from a March reading of 51.3 and February's level of 54. 
Employment remains strong, for now: Several employment reports out last week signal the job market remains robust but may begin to slow in the future. The Job Openings and Labor Turnover Survey from the Bureau of Labor Statistics showed softening of the employment picture, with the report for March showing current openings down 384,000 to 9.6 million. The latest reading builds on the prior month's decline of 632,000 openings. The ratio of openings to available workers dropped to 1.6 positions for each job seeker, down from the prior reading of 1.7. Importantly, the number of layoffs reported in March rose 248,000 to 1.8 million. The increase may indicate that employers are becoming more confident that they will be able to attract new workers when needed and no longer feel compelled to hold on to underutilized employees. 
Weekly jobless claims also came in higher than consensus estimates, with 242,000 new claims, up from the prior week's 229,000. Continuing claims (those people remaining on unemployment benefits) remain elevated at 1.805 million. 
Finally, employment data released on Friday showed a still strong 253,000 new jobs, according to the Nonfarm payroll report, with private-sector jobs growing by 230,000. The unemployment rate fell to 3.4 percent, down from the prior reading of 3.5 percent. The labor participation rate was essentially unchanged. As we've noted in previous commentaries, we believe the narrow path to an economic soft landing is workers returning to the labor market and creating additional supply that meets demand and caps wage growth. The latest jobs report shows labor force participation remained at 62.6 percent.  
Friday's report showed wages rose 0.5 percent and are now up 4.4 percent year over year from 4.3 percent in the prior month but down from the 4.7 percent recorded in February, which marks the lowest level since July 2021. For further context, while wage gains came in higher than expected this month, they are well below the year-over-year peak of 5.9 percent recorded in March 2022 and have moved lower since then despite continued labor market tightening.  
The week ahead 
Tuesday: The NFIB Small Business Optimism Index readings for February will be out before the opening bell. The report should provide insights about the state of the labor market for small companies and expectations related to price increases at the consumer level in the year ahead. 
Wednesday: All eyes will be on the Consumer Price Index report from the Bureau of Labor Statistics. Data continues to show progress in the disinflationary process, and we will be dissecting the data to see if the pace of disinflation has changed. 
Thursday: The latest readings from the U.S. Bureau of Labor Statistics on its Producer Prices Index will offer a front-line view of changes in costs for buyers of finished goods. It can provide insights into how easing input costs, such as raw materials and wages, are impacting the prices of goods bought by end consumers. 
Initial and continuing jobless claims will be announced before the market opens. Initial filings declined last week, and we will be watching to see if recent signs of some softening in the job market resume.  
Friday: The University of Michigan will release its preliminary report on April consumer sentiment as well as inflation expectations. We will be watching the report for signs that respondents' expectations in the coming year and, more importantly, five- to 10-year period continue to ease. 
NM in the Media
See our experts' insight in recent media appearances.
Bloomberg Radio
Brent Schutte, Chief Investment Officer, discusses his market outlook for 2024. Listen
CNBC
Brent Schutte, Chief Investment Officer, discusses why small cap stocks look attractive despite the threat of a recession. Watch
CNBC
Brent Schutte, Chief Investment Officer, discusses his outlook for inflation, wages and the likelihood of a recession. Watch
Follow Brent Schutte on Twitter and LinkedIn. 
Commentary is written to give you an overview of recent market and economic conditions, but it is only our opinion at a point in time and shouldn't be used as a source to make investment decisions or to try to predict future market performance. To learn more, click here. 
There are a number of risks with investing in the market; if you want to learn more about them and other investment-related terminology and disclosures, click here.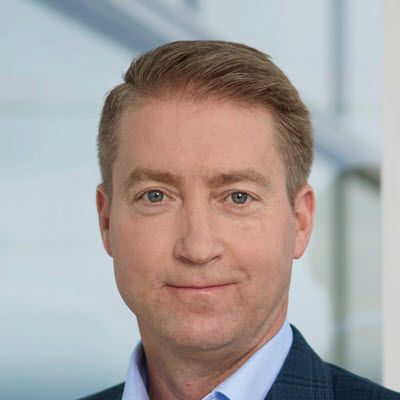 Brent Schutte, CFA
Chief Investment Officer
As the chief investment officer at Northwestern Mutual Wealth Management Company, I guide the investment philosophy for individual retail investors. In my more than 25 years of investment experience, I have navigated investors through booms and busts, from the tech bubble of the late 1990s to the financial crisis of 2008-2009. An innate sense of investigative curiosity coupled with a healthy dose of natural skepticism help guide my ability to maintain a steady hand in the short term while also preserving a focus on long-term investment plans and financial goals.
Want more? Get financial tips, tools, and more with our monthly newsletter.