A Surprising Number of Millennials Regret Buying Their Homes
---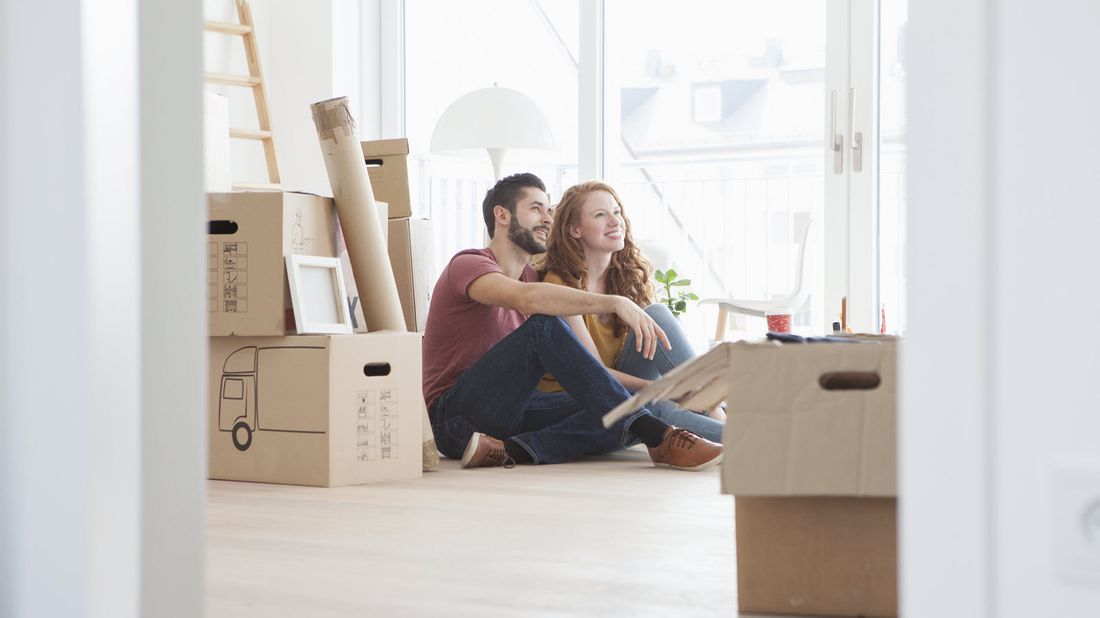 I'll never forget the week right after I bought my first home, a condo in Milwaukee. I was out with friends and went to get money from the ATM — and found out I didn't have any. I had become "house poor," meaning I'd spent nearly every last penny on my down payment, closing costs and all the other things that go into buying a home that I didn't have much left to live on. At that moment, I questioned whether I'd made the right choice.
Turns out a lot of people — younger buyers in particular — question their home purchase: Nearly 70 percent of millennials feel homebuyer's remorse, according to a study by Bank of the West.
It's understandable how this happens. The prospect of having a home of your own is exciting — so exciting that it can be easy to overlook some important financial considerations. Here are the two key regrets millennials have when buying a home, and what you can do to help avoid having your own buyer's remorse.
REGRET NO. 1: TOO MANY COSTS
According to the study, 41 percent of millennials had financial regrets when buying, including stretching themselves too thin, believing the home was too costly or wishing they'd put more money down.
There are so many costs associated with buying and running a home that it can be easy to overlook some, or not budget enough for others. Here are some costs you should plan for.
Mortgage, Property Taxes, Insurance and Fees: A major first step is to figure out how much to borrow for your mortgage. When you do that, make sure you also figure out how much you'll need to set aside each month for taxes, insurance and homeowners fees (if you will owe them). These extra costs can add hundreds of dollars each month to your mortgage payment.
Down Payment: You typically need to make some kind of payment up front, known as a down payment. Generally, you want to put 20 percent of the cost of the home down (although there are ways to buy a home with less).
Closing Costs: If the down payment sounds overwhelming, the last thing you want to hear is that you may need more money just to close your loan (i.e., when everything is finalized and official). Some lenders offer no-cost loans — although there is technically a cost associated with these loans, you just pay it through the money you borrow, not up front. Other times, the closing costs can be thousands of dollars that you'll have to pay up front.
Furnishing and Updating the Home: When you buy a home, you're probably going to need some new things for it. That could range from a few knickknacks to major appliances.
The more you can picture what life will look like in 10 years, the more your home will grow with you, not against you.
Running the Home: These can include the usual bills like electricity, water, gas and internet. But then there are other costs you may not be thinking of, like hiring an exterminator, someone to fertilize the lawn (even if you do it, fertilizer can be expensive) or system tune-ups for your heating or air conditioning.
Emergencies: Things will break. Sometimes fixing or replacing them will be expensive. It's a good idea to set aside money each month so that you're not scrambling when water starts leaking from your water heater (which will happen).
REGRET NO. 2: ISSUES WITH THE HOME ITSELF
Forty-four percent of millennials regretted some aspect of the actual home, including finding damage they didn't know existed, feeling like the space didn't work for their family, or feeling stuck in one place. There are some things to look out for to help ensure you're buying the right property for you.
Take time to inspect the home and the property. Most of the time, a home inspection is part of the closing process. The inspector will point out defects with the house and you and the owner can decide what to do about them. Also, when you're looking at the house, keep an eye out for things like water damage, and try to find a quiet place where you can hear what the outside noise level is like.
Know what's easy to update, and what's not. A new coat of paint or even a whole new kitchen is an update you can always make later. But if you want to move walls, that's not always possible. Or if you think you'll have three kids someday and you want everyone to have their own room, make sure you can actually add that fourth bedroom. Structural changes will be more costly and time-consuming than cosmetic ones.
Get a feel for the community and meet your neighbors. If this is where you're going to raise your children, you may end up forming life-long relationships with the people who live nearby. Go to dinner at local restaurants; walk around. Do you feel like you can relate well to the people who'll be your neighbors?
Picture your life over the next 10 to 20 years. Sure, a two-car garage seems like plenty of space when it's just you and your spouse. But when you have 500 outdoor kids' toys, you'll probably want more space. You're not going to be able to plan for everything, but know that your house will look very different in 10 years. The more you can picture what it will look like, the more it will grow with you, not against you.
Bottom line? Yes, buying a home can be overwhelming. But your home is where you will create priceless memories with family and friends. The more you think through these considerations before you buy, the more time you'll have to enjoy the memories as they happen.
Take the next step
Our advisors will help to answer your questions — and share knowledge you never knew you needed — to get you to your next goal, and the next.
Get started
Want more? Get financial tips, tools, and more with our monthly newsletter.