Aditi Javeri Gokhale on How to Balance Work and Family in the Time of the Coronavirus
---
Aditi Javeri Gokhale, Chief Commercial Officer and President – Investment Products and Services
Apr 30, 2020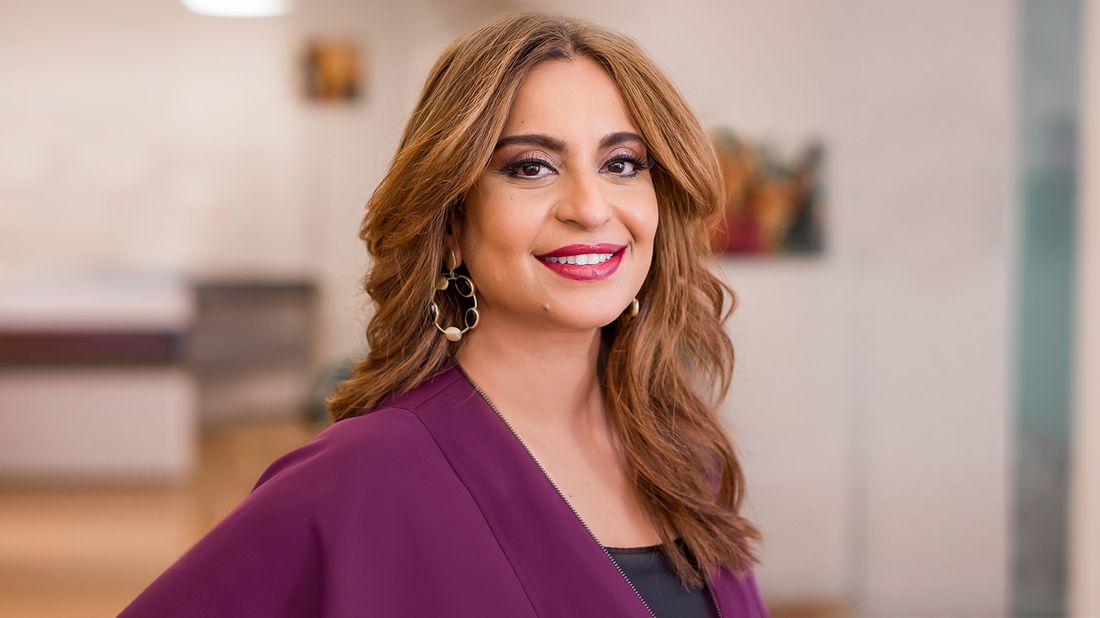 We've come a long way over these last couple of months — but somehow, it still doesn't feel like we've really "settled" into this new normal.
The lines between work and life have blurred in a drastic way as our homes have become our offices and vice-versa. Back in March, our circumstances changed so dramatically in such a short period of time that we all had to pivot very quickly to new ways of work — and for many people, that has included balancing work with homeschooling, caretaking and more (not to mention finding safe ways to buy basic staples like food).
After nearly two months of our "new normal," I think many of us are having a second set of reactions. Like many people, I continue to wrestle with how to balance it all — and the stretched-thin feeling that can result.
Let me start from a place of gratitude — I'm very much enjoying the extra time with my son and husband. With all of us home and not racing to different activities, we're eating family dinners all together every night — and I've actually had the time to cook some favorite family recipes (something that we never seemed to have time to do just a few months ago).
Yes, there's good to be found in the midst of this. But like so many people are experiencing, there's a lot of pressure, too. 
The old rules of work-life balance have gone out the window, and I think it's important that we all recognize this. (This is especially true for managers who not only have to think about the well-being of their families, but also the well-being of their employees — where balance is no longer a personal goal but a group effort.) With this in mind, I wanted to share a few things I've learned about how to balance work, team and family in the time of the coronavirus.
COMMUNICATE, COMMUNICATE, COMMUNICATE
This isn't a new idea, but it's a basic fundamental that's especially important right now, and it requires a new level of intentional focus. For example, it's especially important to check in and make sure teams have the clarity and focus needed to be productive during this time.
With my leadership team, we recently talked about our goals for the year — and we have used this opportunity to ensure we are focused on the right things and then communicating that with our broader organization. It's especially important that managers and leaders are clearly sharing what is expected of their teams and what is changing. Everyone has to juggle this new way of life with continuing to make progress on business goals, so I don't think there's such a thing as over-communicating right now.
But even beyond what's going on at work, check in to see how your employees are doing on a personal level. Everyone is dealing with some type of stress right now, whether it's physical caretaking or just worrying about loved ones you know you won't get to see for a while. Personally, I keep my phone turned on and next to me all times of the day because I have aging parents in India and family all over the globe who are always on my mind. Many people are facing similar challenges — regardless of geography — and that adds to our individual struggles to find balance. Many of us are managing the needs of our immediate family while also carrying the need to look out for others, even if you can't be with them in person.  It's hard — and human connection with your friends and colleagues becomes as important as ever.
I'd also suggest you encourage your employees to communicate back with you as needed, so they can let you know what they're balancing and what kind of support they need. After all, as our Vice President of Diversity and Inclusion Amy Hanneman notes, what we're experiencing now is likely to inform how we work even when we get back to a traditional work setting. Setting and managing priorities together will be key to making any transitions easier.
BE FLEXIBLE
By now, all of us have had to take a conference call with a dog barking in the background or a child saying hello on camera to your coworkers. I've taken video calls at my kitchen counter with a dishwasher going off in the background and my husband working 10 feet away.
The typical workday, for now, doesn't exist, so acknowledge that and let your team offer guidance on how they can be the most productive. That could mean some of your employees have to adjust their schedules so they can tag-team with their spouse on homeschooling. Or it might mean taking mini-breaks throughout the day to take the dog for a walk or to check in on an elderly neighbor.
Yes, there will always be work that needs to get done. But being flexible helps take the pressure off in an environment where everyone may feel like they always have to be on — for the sake of their colleagues or their family members. Personally, I tell my direct reports when I'll be offline in the evenings to spend time with my son and husband, and when I'll be back online and available to respond to messages. And I firmly believe that this kind of open flexibility makes teams more productive in the long run.
GIVE YOURSELF SOME GRACE
We've all got a lot of responsibility on our shoulders right now, so don't forget to take care of yourself through all this. With everything so up in the air, it's never been more important to maintain the routines that help keep yourself sane.
For me, a daily exercise routine is when I get my "me" time in. Before this pandemic, that often meant hitting the gym in the evenings. Now, it means doing yoga inside or following a digital exercise program. While it's different, it's still my time to de-stress from the day and recharge for what's next. As a leader, I can't tell my employees to take care of their mental health without doing the same; in the end, everyone benefits from it.
Finally, see the silver lining. I mentioned that we're enjoying having dinner together as a family every night. And I've also enjoyed getting to be more involved with my son's education during the day and spending time together at night playing video games or catching the latest bingeworthy series. There are times when just eating takeout together feels like a treat for our family. To the fullest degree possible, we're trying to savor these moments. Remember we are all in this together, and this too shall pass.
Take the next step
Our advisors will help to answer your questions — and share knowledge you never knew you needed — to get you to your next goal, and the next.
Get started