Building a Business Succession Plan: Key Steps to Take
---
Northwestern Mutual
Mar 23, 2022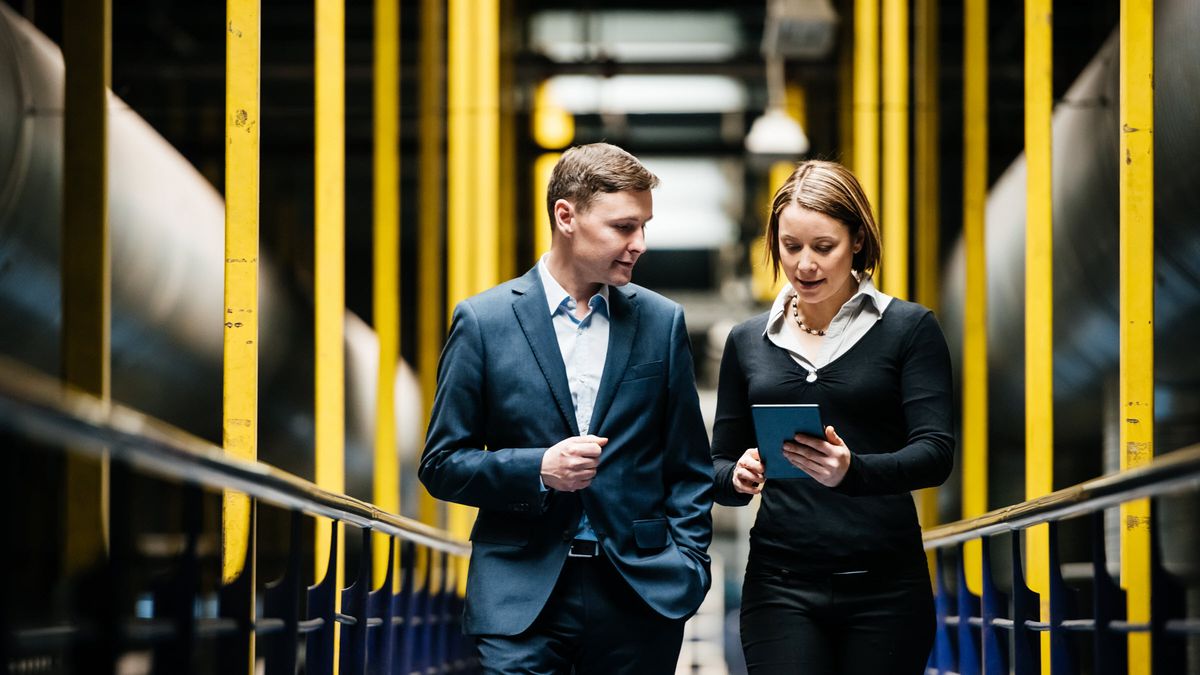 When you work for someone else, leaving the company is as simple as giving your notice or announcing your retirement. But when you own a business, leaving is a little more complex. After all, you've poured your life into building your business. Your customers and employees depend on you. Two weeks' notice doesn't exactly work for someone like you. You need a business succession plan to build certainty for yourself and your business. And by plotting out your plan over a long time horizon, you create continuity, which can give you more than peace of mind — in some cases, your clients may demand it.
Yet a recent study by Forbes and Northwestern Mutual found that only 34 percent of business owners with substantial means have fully formed succession plans.1
"A business succession plan can provide an important road map for the continued success and financial viability of your company," says John Muth, senior director of Advanced Planning at Northwestern Mutual. "It makes clear who will take over the business from you and under what circumstances. It stipulates how ownership will be transferred and at what price and terms, helping to avoid disputes. And when you finally decide to stop working, it can help ensure that you'll have access to sufficient funds to enjoy the lifestyle you want for the future."
How do you build a business succession plan? Muth suggests that a well-crafted business succession strategy begins with a handful of strategic decisions.
Key considerations for building a business succession plan
Start early
"The time to create a business succession plan isn't when you're about to hand over the keys and head out the door for retirement. There are other circumstances with far-reaching impact that could trigger the need to sell or transfer your interests, so careful planning is essential," Muth says. "The sooner you begin to think through and create your exit strategy and desired legacy, the smoother and less overwhelming the transition process is likely to be."
Set goals for your business succession plan
Before you can start planning, it's important to think through what you want to achieve. For instance, do you want to retire and walk away from your business? Would you prefer to retain some control? Will a partner buy you out, or will you pass the business to members of your family? Think about the things that are non-negotiable and where you may be willing to compromise if needed.
"In many cases a business owner will stay on as an employee for a time to ensure a smooth transition to his or her successor," Muth points out. A financial advisor can be critical at this stage, as he or she can help you identify goals and think through some you may not have considered.
Identify potential successors
One of the most important parts of a business succession plan is naming the person you want to take the reins once you're no longer there and then grooming that person for success. "If you have multiple successors in mind, be sure to provide detailed information about who will take over what and in what capacity," Muth says. "Also consider sharing your plans with family. A well-designed business succession plan can help reassure them of your commitment to a fair and equitable transition of the business."
Value your business
When you start the process of business succession planning, you should — at the very least — have a rough idea of what your business is worth. Your valuation will help you determine how much your successor will pay to purchase the business. Your goals and knowing to whom you wish to transfer the business will also help to inform how you approach your valuation.
However you come to a value, knowing what the business is worth will help your successor know how much he or she will eventually have to save to purchase the business. Often a successor will also have a life insurance policy on the owner's life in case the owner passes away unexpectedly. The life insurance proceeds could provide the funds the successor would need to buy the business.
Manage risk
We all hope everything will go according to plan, but we know that's not always the case. Your plan should include strategies to help you prepare for risks — such as an owner or key employee leaving the business sooner than expected (which could be because of a new opportunity or the result of a disability or death). These strategies will help keep your succession plan on track even if life throws a curveball.
Decide how you will transfer the business
This is one of the most integral parts of business succession planning, as it's the plan that defines how the business will transfer to the next owner. There are many different ways to transfer the business, depending on whom you plan to transfer it to. In some cases, you may find a buyer who will bring the funds to the table. But for others, particularly if you're transitioning it to an employee or employees or a member of your family, your plan may need to include strategies to fund the purchase.
Enlist professional help
While it can be easy to let the day-to-day running of your business take precedence, building a business succession plan is one of the most important things you can do for your business.
You don't have to do it alone. An advisor can help coordinate the process and turn your goals into action and may even help you identify some blind spots. He or she can also help you ensure that your business and personal financial planning are integrated. And your advisor will be there with you through the years to update the plan as your business and your life inevitably change.
Take the next step
Our advisors will help to answer your questions — and share knowledge you never knew you needed — to get you to your next goal, and the next.
Get started
Want more? Get financial tips, tools, and more with our monthly newsletter.