Buying a Home in a Seller's Market? 6 Tips That Can Help
---
Jacqueline DeMarco
Aug 13, 2021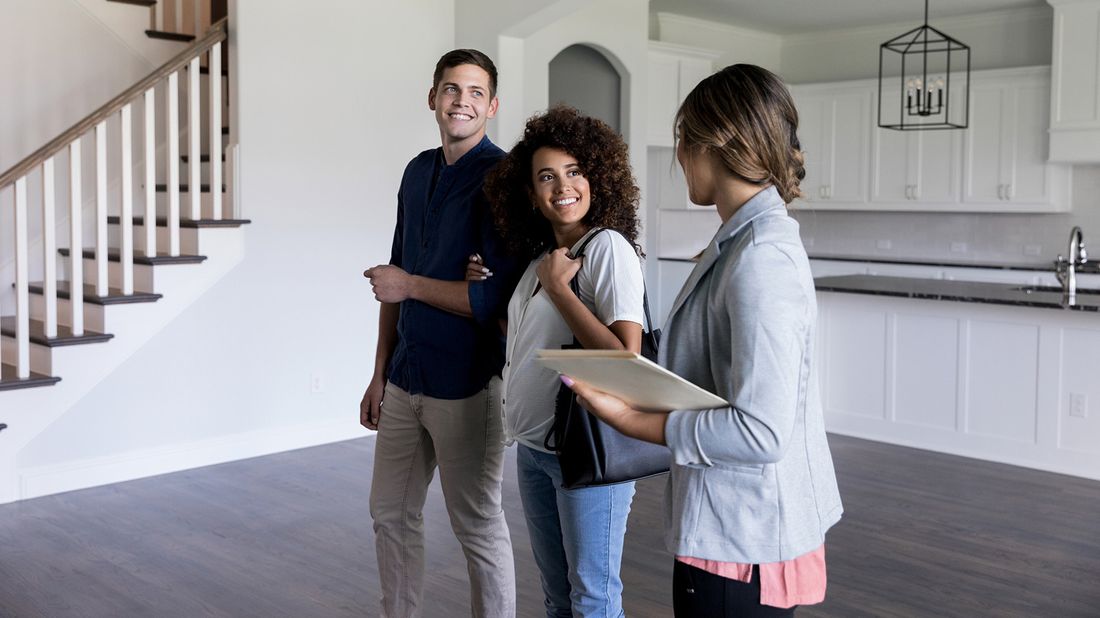 Buying a home is an exciting process, but it can be tough in a seller's market. With steep prices and the potential for bidding wars, "in a seller's market, you need to be willing to go above and beyond," says Ariana Gaffoglio, a real estate agent in Laguna Beach, California. If you're looking to get a leg up on the competition, here are six tips that can help. 
SET REALISTIC EXPECTATIONS

No matter what the current housing market looks like, finding your dream home can take time. But in a seller's market, where inventory is scarce and prices become competitive, it's especially important to keep your expectations in check. Acknowledge that your search could be slow-going, and consider the option of waiting until the market cools down.

GET APPROVED FOR A MORTGAGE UP FRONT

A mortgage preapproval can help give you a sense of what you can realistically afford. But according to Gaffoglio, in a seller's market, you may want to go a step further and get fully approved for a mortgage by your lender. This way, when you find a home you want to put an offer on, you'll be able to move even more quickly. "The lender can do all of the underwriting, so they can do everything that you need to be basically as strong as a cash buyer," Gaffoglio says.
 

PREP YOUR CURRENT HOME ASAP FOR SELLING

For many, selling a current home is necessary before buying another one. But if you include this requirement (known as a contingency) in your offer, it can hurt your chances as a buyer.

If you're in this situation, Gaffoglio recommends leaning into your advantage as the seller. "If you need to sell your home prior to buying something else, put it on the market, get it under contract, and make the sale contingent upon your finding a replacement property," she says.

BE WILLING TO COMPROMISE

Even if you're buying a house for the first time or have flexibility in selling your current home, you still need to be prepared to make allowances you might not have considered in a less competitive market. "You're going to want to be comfortable purchasing property as is, with no repairs," Gaffoglio says.

Willingness to compromise can also help sweeten your offer. For instance, you might consider including a rent-back agreement, where the seller rents the home back from you until they find a new home. Or, if you're able to speed up the process on your end, you may be able to appeal to sellers who are looking to close quickly. "If you're financing, talk to your lender and see how quickly they can get you approved and qualified to close on the property," Gaffoglio says.

BE READY TO OFFER ABOVE ASKING

In a seller's market, you may have to make an offer above the asking price. And if you have your heart set on a specific neighborhood or style of house, expect to possibly spend more than the home appraises for. To avoid feeling like you're overpaying, Gaffoglio recommends deciding on a number that you're truly comfortable spending. "This is not a price-per-square-foot-cost kind of market," she says.

GET PERSONAL

Gaffoglio recommends writing a personal letter to the seller. If you're local to the area, see if you have any mutual connections who might be willing to put in a good word for you. While these tactics may not be enough to override a better offer, if yours is on par with other buyers', a personal touch could make a difference.
Take the next step
Our advisors will help to answer your questions — and share knowledge you never knew you needed — to get you to your next goal, and the next.
Get started