Consumers, Small Businesses Feeling Good in 2020
---
Northwestern Mutual
Feb 17, 2020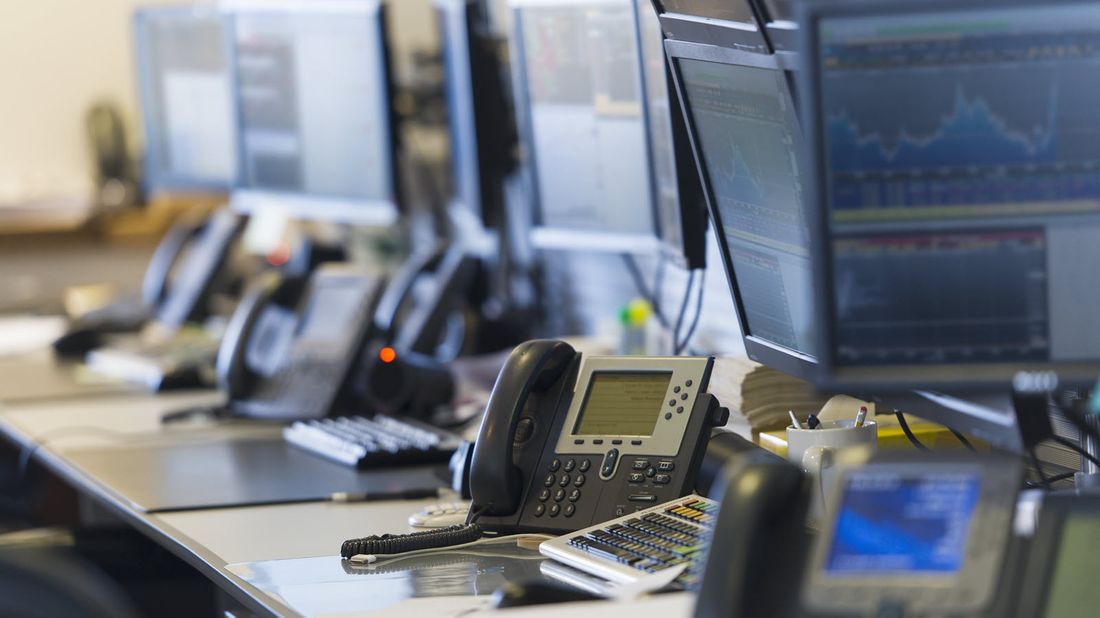 As we surveyed the economy at the beginning of the year, we felt conditions were setting up particularly well for smaller businesses. Trade war rhetoric faded, as predicted. And we expect global economic growth to stabilize and march forward, even with potential disruptions from the coronavirus. And, thus far, our thinking has been on track. Small business owner optimism remains near historic highs. They're feeling good about the economy and they are spreading the love to their employees by increasing wages and hiring. Retail sales returned to growth in January. And stocks posted another strong week.
So far, at least here in the U.S., consumers and businesses are brushing off coronavirus fears. As we look to the week, we'll be awaiting data on housing, the latest roundup of leading economic indicators, and a few reads on manufacturing. It'll also be interesting to see if post-Brexit optimism has translated into hard economic data from January.
WALL STREET WRAP
Small Business Index: The NFIB small-business index rung in the New Year in style, with a reading that ranks in the top 10 percent of all readings in the survey's 46-year history. Business owners are expecting increases in sales and earnings, and owners have, or expect to, pay their workers higher wages. Sixty-three percent of owners surveyed said they invested in their businesses by either buying equipment, vehicles or expanding facilities — more good news for growth.
If you recall this time last year, businesses were guiding their firms through the longest government shutdown in U.S. history, tariffs, uncertainty at the Fed and more. Yet, through it all, 2019 was still a great year for small businesses. Those issues are largely muted this year, which means 2020 is shaping up to outpace a strong 2019.
Consumer Spending Picks Up: Retail sales in January increased a modest 0.3 percent following weaker holiday spending in December. Still, it's the strongest rate of growth since October 2019. Warmer winter weather boosted home improvement spending, as well as sales to restaurants and bars. However, on the other side of that coin, spending on winter gear drove clothing sales down by 3.1 percent compared to December. Spending for utilities also fell as less energy was needed to heat homes around the country.
But there's more encouraging data from consumers: The University of Michigan's consumer sentiment index came it at 100.9 for February, exceeding expectations. Net gains in household income and wealth were cited more frequently in February than at any prior time since 1960, according to Richard Curtain, chief economist for the survey. Meanwhile, inflation rose just 0.1 percent in January (2.5 percent year over year), according to the Labor Department.
Powell Urges Leaders in Washington to Open Their Toolkit: Federal Reserve Jerome Powell delivered a generally upbeat report about the economy last week during testimony to the Senate Banking Committee. The pace of job growth remains above levels needed to provide jobs for new workers. Unemployment has been at half-century lows for more than a year, and the economy continues to show strength through global headwinds.
But Powell, again, cited persistently low inflation as an area of concern and urged legislators to use fiscal policy, namely the Federal budget, to bolster the economy as there isn't much room to cut rates further. "A more sustainable federal budget could also support the economy's growth over the long term," Powell said. The Trump administration unveiled a $4.8 trillion, 2021 budget on Wednesday, increasing military spending by 0.3 percent to $740.5 billion while cutting non-defense spending by 5 percent to $540 billion. The budget is based around expectations for 3 percent annual GDP growth over the next decade.
Fed Nominee in Doubt? President Donald Trump's latest nominee for the Federal Reserve, Dr. Judy Shelton, caught bipartisan heat during a confirmation hearing Thursday. Shelton was pressed about her past writings that suggest the Fed should devalue the dollar when other countries manipulate their currencies, adopt the gold standard and other policies that Republican Sen. Richard Shelby, for example, said aren't historically "mainstream."
Shelton could fill one of two vacancies on the Fed but could also become Trump's fifth Fed pick to get turned down. Christopher Waller, Trump's second pick, is expected to have an easier path to Senate confirmation.
THE WEEK AHEAD
 Here's What We're Watching: It's a short week, but there are a few important reports we'll be digging into. We'll get a fresh round of data on housing starts and existing home sales, which have been strong several months in a row. An index of leading economic indicators will provide us with a broad view of where the economy is headed. There may also be a few insights from the Federal Reserve minutes, even if it has grown comfortable with its current policy direction.
Post-Brexit Impact? The first round of hard economic data from the United Kingdom following Brexit are due this week. While sentiment is perking up, we'll see if that is reflected in the data. From retail sales to consumer prices, we'll see if the lifting of policy uncertainty proved stimulative.
Commentary is written to give you an overview of recent market and economic conditions, but it is only our opinion at a point in time and shouldn't be used as a source to make investment decisions or to try to predict future market performance. To learn more, click here.
There are a number of risks with investing in the market; if you want to learn more about them and other investment related terminology and disclosures click here.
Take the next step
Our advisors will help to answer your questions — and share knowledge you never knew you needed — to get you to your next goal, and the next.
Get started
Want more? Get financial tips, tools, and more with our monthly newsletter.