Fonta Gilliam of Wellthi on Building a Cadre of Support for Women Entrepreneurs
---
Catherine McHugh
Mar 20, 2023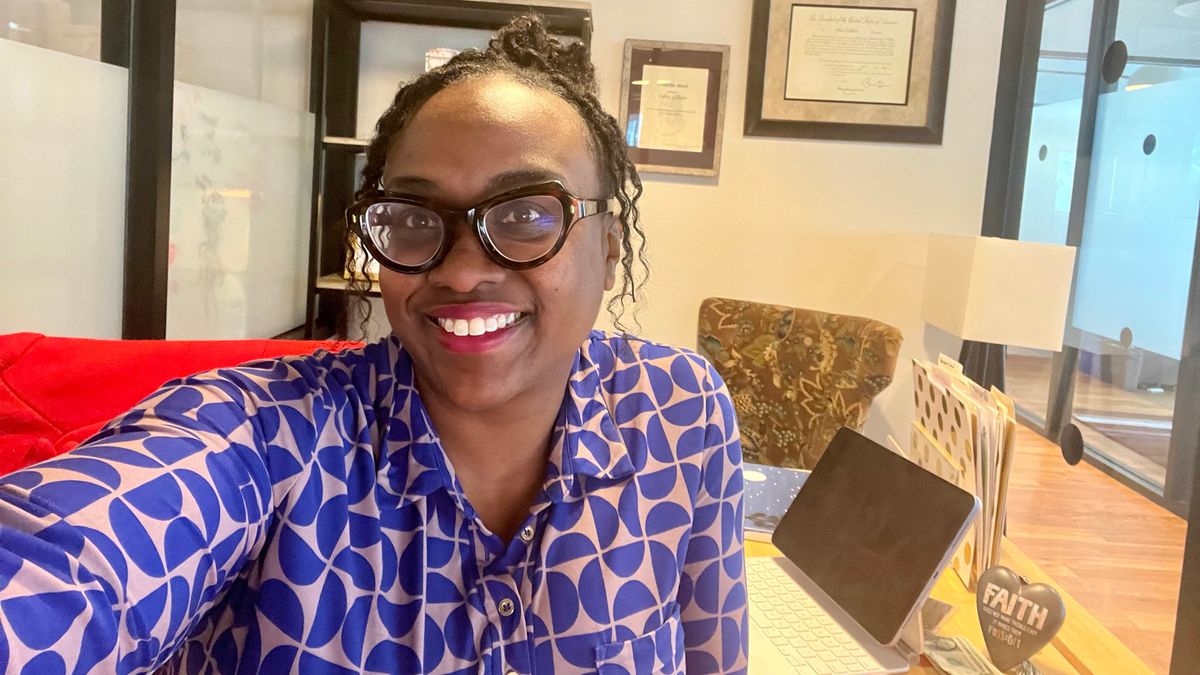 Company: Wellthi
Founder and CEO: Fonta Gilliam
Year founded: 2020
Wellthi is a NM Future Ventures portfolio company and participated in the second cohort of the Northwestern Mutual Black Founder Accelerator® powered by gener8tor.
As a child, Fonta Gilliam was surrounded by a family of small business owners. Still, her path from the ranch where she grew up in North Carolina's Piedmont region didn't take her directly to entrepreneurship.
While attending Howard University as an undergrad, Gilliam was recruited into the elite Charles B. Rangel Program for International Affairs by the United States State Department to train as a foreign service officer. After graduating from Howard University with a degree in political science and economics, she earned her masters in international development from American University. Then the State Department sent her to work in East Asia and all over Africa.
"It seems like a former life now, but I was an American diplomat for the first 10 years of my career," Gilliam says. "My job was to work with foreign governments and banks and design access to capital programs for women, Millennials and businesses."
This work exposed her to the concept of informal social finance that people were engaging in outside of the formal banking systems in emerging markets as well as in American immigrant communities. "I became fascinated by it," she says. "It was one of the few things that was working for a lot of underrepresented groups for whom traditional banking and venture capital options were not really available."
Below, Gilliam shares the experiences that led her to launch her business, the challenges she faced in getting it off the ground and her advice for women who want to become entrepreneurs.
How did Wellthi begin?
When I left my diplomatic career, I settled in Washington, D.C., and spent a year working as a management consultant in the emerging markets practice of an international professional services company. But many of my friends from the Caribbean and Africa were saving as a group and using methods like positive peer pressure, FOMO (fear of missing out), and even reputational risk as a way of getting their community to not only keep their financial commitments but also achieve amazing things like start businesses, pay for tuition, buy houses  — in spite of a lack of access to capital — by pooling their resources together.
I wondered why more people here weren't doing this — and how could I mainstream and modernize it? So I applied for a social impact grant through global fellowship program Echoing Green and launched a consulting business to test different models and business practices. Wellthi was born out of a lot of that discovery and research during my fellowship.
How does Wellthi work?
Wellthi focuses on redefining the mobile banking experience in a way that appeals to Millennials, Gen Z and multicultural communities. Typically, when banks are trying to reach out to these groups, they'll open up bank branches in different markets and hire expensive marketing teams. But younger generations tend to get their financial advice through social media — Reddit, TikTok, Facebook — not from their branch managers or their dad's financial advisors. The problem is they're getting this advice from people who are not vetted, not trained and not certified. And while every institution has a mobile app, most of them don't have a lot of innovation and don't tap into the power of social networking.
That's where Wellthi comes in. We essentially provide software that users can plug directly inside any financial institution's mobile app, which will make the experience feel like LinkedIn or TikTok. Wellthi helps the banks turn their mobile banking app into something that uses social feeds, online groups, influencer content and customer referrals to engage the younger generation in a way that they appreciate and can understand. So that's the technology: It's mobile first and includes embedded social finance software and a digital savings wallet but feels like a social platform.
What are some of the challenges you faced in launching your business?
As a Black woman, I did face a lot of resistance that a lot of my counterparts did not — and were often surprised by when I shared my struggles with them. Now we're taking on strategic capital, but it was really difficult to get going.
Also, fintech requires a lot of capex (capital expenditure). Plus, a lot of the technology that we're building is for banks and insurance companies, which are highly regulated industries, so our software needs to be compliant with bank standards. That can be very expensive to build early on and it's hard to bootstrap that when you don't have a lot of resources.
A lot of my counterparts were able to go to their mom and dad or their rich uncle — and I'm speaking for myself, but the Black community doesn't really have a culture of investing in venture capital. Even my parents thought I was crazy to leave a safe government job to launch a startup. So it was tough not having that initial support a lot of founders rely on to get up to speed. I had to presell my technology and use the revenue to build from the ground up until I could show the traction for the venture capitalists to take me seriously.
The next big challenge is that we're creating a new category in social finance and a lot of mainstream America has never really experienced. So we've taken a lot of time to rethink how we can launch our tech in a way that anyone can understand it — even if they didn't grow up with this concept of social finance.
Ready to turn your dreams into a financial plan?
Our advisors will walk you through what to do next — and will be there every step of the way.
Let's talk
What advice do you have for other women who want to start their own companies?
Listen to your family — but don't listen to your family! It's important to know your risk tolerance, but if you believe in something, having the tenacity to keep going is critically important. When you take that leap and start a business that might be very unstable in the beginning, you'll hear a lot of voices — both internally and externally — that you'll have to fight.
But the upside is that the data shows that though women tend to take more time to launch, they're a lot more careful with their businesses. So they tend to be much more stable and, ultimately, more profitable. So you have to shut out a lot of those voices that are counterproductive and focus. And just take every no that you're going to get — and we all get them — and use them to your advantage. Learn from them, but don't let them negate you.
How do you balance work and life as an entrepreneur?
I know I'm creating something so my business is incredibly important to me but so is my family. I'm a mother and a wife so I actually color code my family time on my schedule and my team knows not to bother me. For my personal wellbeing, I'm a member of the Peloton family and that's been helping since I like to bike and it makes sure I sweat! Hitting a bag helps as well with the stress. It's also important that we check out and take vacations so I'm working on that. The key is being intentional about making time for what's most important to you. 
Who do you look up to professionally?
This may surprise some people, but I have a huge professional crush on Rihanna. She's a mother, she's a mogul and she's fabulous. When I see how Wellthi is growing and scaling in a way that's authentic to my experience, culture and how we relate to the world and the impact we want to have, I think of Rihanna.
What are your long-term goals?
In March, we celebrate women. As more women get opportunities to launch their own businesses and to invest, it's important that we think about how we can continue to build a cadre of support for women: women supporting women. I'm glad to see a lot of the women-focused funds that are out there but I want to see more of us doing business together in a way that empowers us like our male counterparts do. I want to give back to the community, too, and I believe that if we continue to build these connections, we can really change the world.
Want more? Get financial tips, tools, and more with our monthly newsletter.