Here's What You Need to Know About This Year's Health Insurance Marketplace and Open Enrollment
---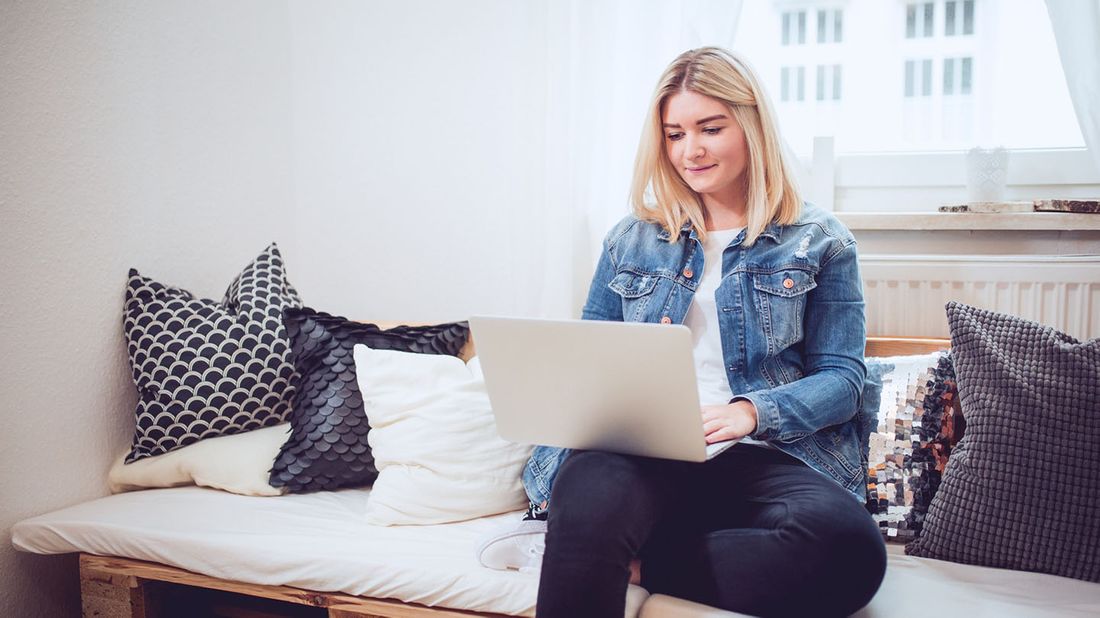 Thinking about health insurance is certainly not as much fun as drafting your holiday wish list, but given that Americans spend nearly $10,000 a year on health care, it's a year-end issue worth investigating. 
If you're faced with the challenge of navigating the open-enrollment marketplace come November, there are some changes you should know about. Let's break it down.   
WHAT IS THE HEALTH INSURANCE MARKETPLACE? 
Many Americans — about 49 percent — receive health insurance through their jobs as an employer-sponsored benefit. For those who do not, and need to shop in the individual market, there's the health insurance marketplace. The marketplace, also known as the exchange, was established by the Affordable Care Act (ACA) in 2013 and allows consumers to shop for and compare health insurance plans. For those who qualify based on household size and income, financial assistance is also available, which will lower the cost of premiums and out-of-pocket expenses.  
The open enrollment period for the health insurance marketplace is November 1 through December 15 – that's when consumers can apply for financial assistance and choose a 2019 plan. Go to healthcare.gov or call 1-800-318-2596 for application assistance, to learn more about plan options in your state and for a pre-screening tool to see if you qualify for financial assistance.   
2019 CHANGES 
One of the biggest changes affecting the 2019 coverage year is the end of the individual mandate penalty. Previously, under the ACA, if you qualified for health care coverage, but didn't enroll, you would have faced a tax penalty the following year. Everyone is still technically required to have health insurance, and the penalty is still in place for 2018 (so you could face it if you had a gap or lack of coverage in 2018 when you file taxes in 2019). Next year, however, the penalty will disappear. 
Another big change for 2019: the emergence of "short-term limited duration" insurance. Previously these plans were limited to three months of coverage or less, but under a new Trump administration rule finalized in August, these plans can last up to 364 days, and can be extended up to 36 months. These short-term plans will not be sold directly on the health insurance marketplace, but will be available for purchase from insurance agents, brokers or directly from a health insurance company.  
All plans sold on the marketplace come with yearlong coverage as long as you pay your monthly premium, and must cover 10 essential health benefits: ambulatory services, emergency services, hospitalizations, maternity and newborn care, mental health services, prescription drugs, rehabilitative services, laboratory services, preventive and wellness services, and pediatric care.  
Short-term plans do not have to adhere to the same regulations as plans sold in the marketplace, and are not required to cover maternity care, prescription drugs or people with pre-existing conditions. They are, however, likely to be cheaper than policies with full medical coverage and are highly customizable, which means you can pick and choose the coverage you want. They can also be a great option if you lose your job or move and experience a gap in coverage. Just make sure to read the fine print.  
HOW TO CHOOSE YOUR PLAN  
We get it; the costs can be discouraging. According to a 2016 survey by the Transamerica Center for Health and Studies, seven in 10 millennials say cost is a very important factor in their health care decisions, and nearly half of millennials surveyed reported they have skipped, delayed or stopped care to minimize costs.  
That's not a good idea. Getting insured is one of the most important things you can do for your financial health.  
When you're comparing costs, keep these two things in mind:  
Don't judge a plan by its monthly premium payment: It doesn't tell the whole story. There may be additional costs such as deductibles, coinsurance or co-pays that you want to factor in, so make sure you look into all of them.
A plan that works best for one person may not work for another, so the first step in narrowing down your choices is to determine how much you'll use your plan. Do you require regular doctor visits and medication, or is an annual checkup all you need? Think you'll encounter any large medical costs in the next year, such as surgery or having a baby? The answers to these questions will affect out-of-pocket expenses and help you pick the premium and coinsurance rate that will give you the biggest bang for your buck.
Take the next step
Our advisors will help to answer your questions — and share knowledge you never knew you needed — to get you to your next goal, and the next.
Get started
Want more? Get financial tips, tools, and more with our monthly newsletter.