Holiday Tipping Guide: Here's How Much to Give
---
Natasha Burton
Nov 15, 2021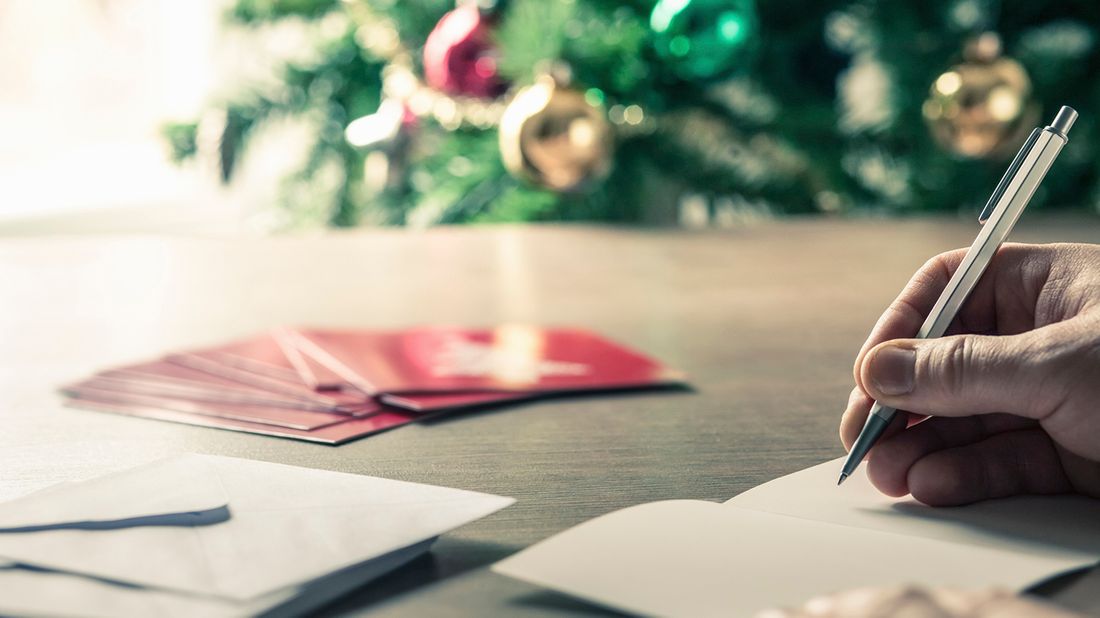 Thanking everyone who helps make your family's life run smoother — from trash collectors to postal workers to house cleaners — has likely taken on even greater significance this holiday season. But knowing who to tip and how much can feel a bit overwhelming, especially if you're trying to keep holiday spending in check.
That's why before you do anything else, Seattle-based modern etiquette expert Jennifer Porter says it's important to determine how much money you can budget for tips, including gift cards that would be considered tips. If your budget is tight, "I recommend tipping less for each individual or business as opposed to eliminating [anyone] from your list," she says. "Like any gift giving, a show of appreciation through a tip is a gesture that will always be appreciated when done authentically."
Here's are Porter's guidelines for who to tip, and how much.
A holiday tipping guide for the service providers in your life
Municipal and postal service workers
Your local postal workers, city repair workers and trash collectors deserve thanks — but keep in mind they may not be allowed to receive tips. The United States Postal Service, for instance, only allows workers to accept gifts (and not cash, checks or gift cards) worth less than $20.
So know your local rules around tips for government employees. If you can't give cash or gift cards, "gifts of food or an item that will serve them well in the work they do for our communities, like new gloves for trash collectors, could be a good option for giving thanks," Porter says.
Privately owned delivery services like UPS, FedEx and Amazon also have stipulations on what gifts their employees can receive. FedEx employees, for instance, cannot accept cash or gift cards, but they can accept gifts under $75. UPS discourages its drivers from accepting any tips. You can tip Amazon drivers working via the Amazon Flex program when you place your order through AmazonFresh or PrimeNow.
In lieu of official tips, a kind gesture over the holiday months is to place a bin with clearly marked snacks, drinks and other wrapped edible goodies beside your front door (or in your mail room if you live in an apartment building or condo) so that delivery workers can take treats with them during this busy time.
Providers who work in your home
Babysitters and nannies, house cleaners, gardeners, pool cleaners, dog walkers, home medical care providers, handymen and other maintenance service providers do a lot to make our home lives better. According to Porter, you should tip 5 to 10 percent of monthly payroll for someone who comes regularly to your home (like a nanny or gardener) or the equivalent of one service for someone who works more sporadically (such as a baby sitter or handyman). Cash tips are typically better than gift cards.
For a building manager, security guard or doorman, you can tip anywhere from $20 to $100, depending on your relationship and the level of service they provide.
Food delivery/ride-share drivers
Many people have been using food delivery services like Instacart, UberEats and Postmates more than ever. In large city areas especially, ride-share services such as Lyft or Uber are in high demand. Since drivers for these services rotate and change, tipping a regular driver may not be possible, but there's an easy way to show your appreciation.
"November and December is a great time to tip an extra 5 percent for these service providers," Porter says. "Be generous when engaging these services around the individual holiday days as well."
Doctors and teachers 
Porter notes that cash wouldn't be appropriate to give doctors and teachers, but it's understandable if you want to show appreciation for their long hours, stress and quick pivots from in-person to virtual — and back again. If you want to thank your primary care physician, pediatrician, teachers and school staff members, go with a small gift instead, she recommends. A great option would be giving them a gift card to a local business because it also supports local shops and restaurants.
Grocery staff
Tipping your grocery workers should be a consideration in 2021, particularly for regular customers who frequent the same stores and see the same employees often.
"A $20 bill to your favorite checkers and baggers at your local grocery store tucked into a handwritten note is a nice gesture to show thanks," Porter says.
Take the next step
Our advisors will help to answer your questions — and share knowledge you never knew you needed — to get you to your next goal, and the next.
Get started
Want more? Get financial tips, tools, and more with our monthly newsletter.