How Do I Know If I Qualify for Unemployment?
---
Marianne Hayes
Feb 03, 2017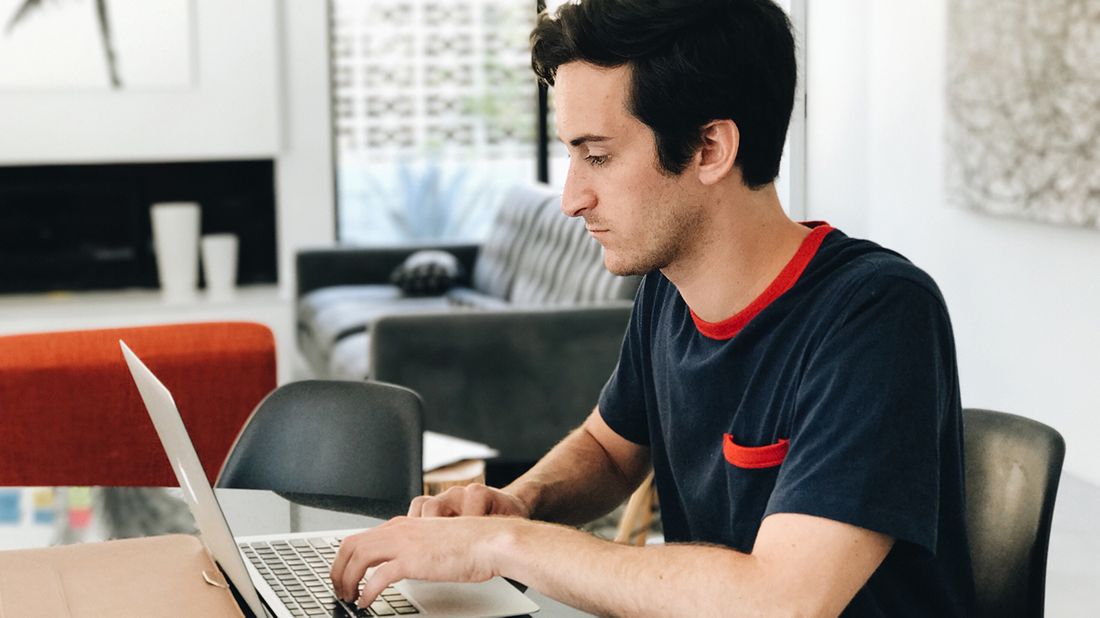 If there's a big lesson that workers learned during the recession, it was that no one was immune to a weak job market. Chances are good you knew someone who was talented and hardworking but couldn't find a gig for months, or even years, because of the economy — maybe that person was even you.
The good news is that fewer Americans seem to be having that problem these days. The unemployment rate has largely returned to pre-recession levels; the latest data from the Bureau of Labor Statistics shows the figure hovering at 3.8 percent. The bad news? There are still about 6.2 million Americans who are out of work.
Fortunately, thanks to unemployment insurance, losing your job doesn't have to completely drain your savings. But the rules around filing for unemployment can often be confusing. If you're out of work and unsure if you're even eligible, we've got you covered. Below are answers to some of the most commonly asked questions about unemployment benefits.
HOW DO I KNOW IF I QUALIFY FOR UNEMPLOYMENT
That largely depends on where you live, since the program that provides these benefits is a joint effort between the federal government and individual states. "Benefits are generally paid by state governments, but they are funded in large part by state and federal payroll taxes," says Rand Ghayad, Ph.D., an economics professor at Harvard University.
That said, in order to collect unemployment — which many states will let you do for up to 26 weeks, provided you are actively looking for work — you have to meet some basic criteria, including:
You lost your job through no fault of your own. This one's a biggie. Essentially, this means you were let go due to forces beyond your control, "like a firm downsizing or closing or the economy going into a recession," says Ghayad. "You will not be eligible to collect benefits if you were fired due to misconduct or if you voluntarily left your job."
Your state, however, may make some exceptions if you quit for "good cause" — although how that is defined could vary greatly by state. In some cases, that could mean you left because you were in unsafe working conditions, your employer failed to pay your wages or you had to care for a sick family member. Under these circumstances, however, you'll be asked to provide evidence that you tried to address your situation with your employer first — then it'll be up to the state to decide if you qualify.
You met your state's requirements for time worked or wages earned. Each state has rules that dictate how long you had to have been with your previous employer as well as how much income you had to have earned in order to be eligible for unemployment. In New Jersey, for example, you must have worked a minimum of 20 weeks earning at least $172 per week or earned $8,600 in a one-year period. Ohio also adheres to the 20-week minimum, but its income requirement is an average weekly wage of at least $261. In a nutshell, these requirements mean that if you get laid off from a relatively new job, you likely won't be eligible for benefits.
You receive a W2 tax and wage statement. This effectively means that freelancers and independent contractors who receive 1099 statements aren't eligible to file for unemployment. "They don't qualify for unemployment benefits because their employers didn't pay any unemployment taxes when they were working," says Ghayad, and it's these taxes that fund unemployment benefits. Part-time W2 employees are eligible to file — as long as they meet their state's requirements for time worked or wages earned, he adds.
HOW LONG DOES IT TAKE TO RECEIVE BENEFITS?
Again, it varies by state, but there's typically a brief waiting period (known in some states as "the waiting week," or the first week you would be eligible for unemployment) before you receive your first check.
In states like Wisconsin and Ohio, for example, you won't receive benefits for the first week you claim. Tennessee, on the other hand, will pay you for your waiting week, but only once you claim and receive four consecutive weeks of unemployment benefits. The takeaway here is that getting paid for your first week of unemployment isn't always a given, so you should check your state's rules carefully.
Also important to keep in mind: In order for a waiting week to be recognized, you have to first file your claim, so don't delay in completing your paperwork.
DOES A SEVERANCE PACKAGE AFFECT UNEMPLOYMENT?
Things like vacation or severance pay may affect your unemployment benefits. For example, both could reduce benefits in Michigan. But in California, severance pay isn't deducted from unemployment benefits and doesn't impact your eligibility — although vacation pay and holiday pay might be deducted. Either way, be prepared to report these earnings when you file your claim, regardless of the differences in state rules.
HOW MUCH MONEY WOULD I RECEIVE?
"The amount of benefits that an individual receives varies by state and by job history," says Ghayad. "On average, an unemployed worker receives up to half his or her most recent paycheck. Generally, there's also a cap, which means higher-wage workers get less than half." New York, for instance, calculates its benefits by taking your wages from your highest-paid quarter in a specified base period and dividing that number by 26, but the maximum weekly benefit you can receive is $450.
Some states, like Massachusetts, also offer extended benefits programs that go beyond the 26-week period. Just keep in mind that no matter what, you will have to prove that you're actively looking for work in order to keep your benefits coming. This may mean filing weekly claims detailing your job hunt, attending in-person meetings or completing training sessions to help improve your hireability.
This article was updated on April 23, 2019.
Take the next step
Our advisors will help to answer your questions — and share knowledge you never knew you needed — to get you to your next goal, and the next.
Get started
Want more? Get financial tips, tools, and more with our monthly newsletter.