How Many Credit Cards Should I Have?
---
Amanda Reaume
Dec 17, 2021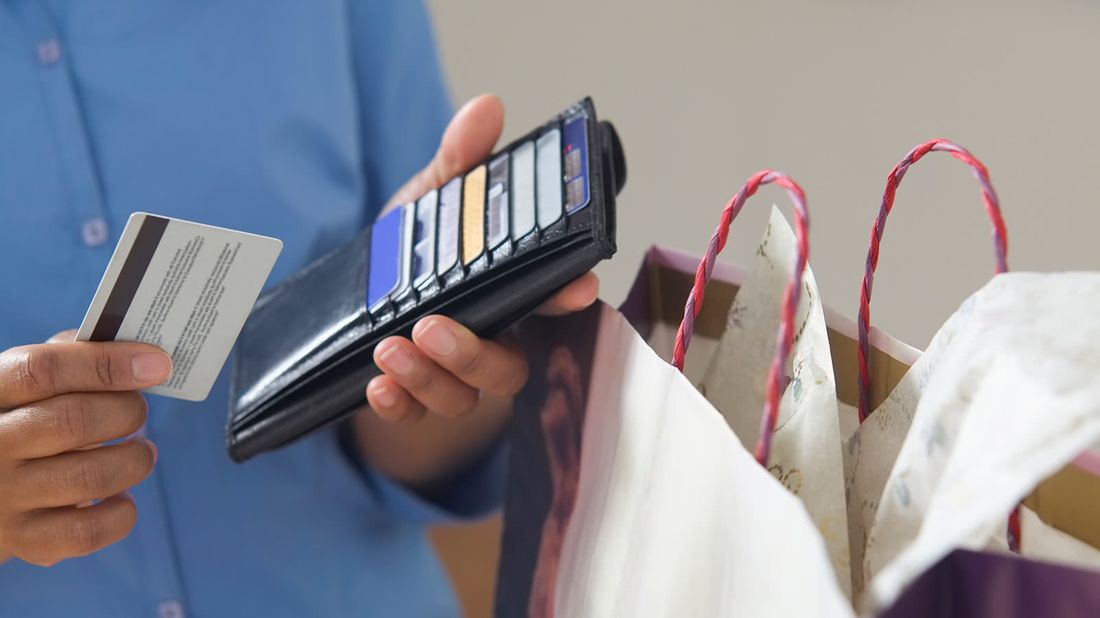 During the pandemic, Americans reined in their spending and chipped away at their balances, with debt levels down by more than 20 percent from 2019 levels, according to Northwestern Mutual's 2021 Planning & Progress Study.  
Credit card companies responded by kicking up their credit card offers — and people are biting, as credit applications return to pre-pandemic levels. But as tempting as the perks of a new credit card can be, does taking on another card align with your spending and saving goals? Do you really need another credit card? And just how many credit cards should you have, anyway? Here's what to consider if you find these offers in the mail.  
Is it OK to have more than one credit card? 
Having multiple credit cards can be a good thing as long as you use them responsibly and pay them off each month. In fact, having more than one card can help lower your credit utilization rate, or the percentage of your total available credit you're using. Keep your utilization at 30 percent or lower and you could see a boost to your credit score. 
Common types of credit card offers 
Store credit cards with a discount
You're about to pay for your purchase when suddenly the cashier offers you a store credit card that comes with a discount. Sounds enticing, right? 
Before you do anything, ask about the APR (how much interest you'll pay on any balance you carry) and the annual fee. If there isn't an annual fee and the APR is reasonable, it might make sense for you to get the card, especially if it's for a store where you frequently shop and where the discount will add up. 
But if you rarely visit the store, then opening a card probably isn't worth it. The same goes for if you're making a big purchase that will max out the card, as it might hurt your credit rating even if you pay it off right away.  
Rewards cards
Many rewards cards offer a large sum of bonus points when you open an account. But remember that those sign-up bonuses don't come automatically — you typically have to spend a certain amount during the first few months to qualify. So you'll want to weigh any initial perks against the card's everyday rewards, as well as the cost of an annual fee, if there is one. If you don't use the card enough, you might not earn the annual fee back or even reach the initial bonus. And if you have a similar rewards card, you might already be getting better perks.  
0 percent introductory rate cards
If you're carrying credit card debt, an offer for a card with a 0 percent introductory rate can be a way to help pay off your debt faster. But before you apply, check to see how long the introductory rate will last and if there are any balance transfer fees. Most cards charge a three to five percent fee, so you'll want to look for cards with no balance transfer fees or very low ones. You'll also want a card where the introductory rate lasts for at least 12 to 18 months. If the introductory period is too short, you might soon be paying more for your purchases than with your current amount. 
How many credit cards should I have? 
There's no "right" number of credit cards to have, but if you feel you have too many, remember that the length of your credit is a factor that affects your score. So if you have a long history of on-time payments, canceling old cards could hurt you. However, if you have a bunch of older cards and want to cancel one that's only a year or two old, it shouldn't affect your credit too much. 
If you feel you don't have enough cards, applying for a bunch at the same time can hurt your score because lenders may think that you're in financial distress. So be sure to think through if the immediate perks are worth any potential long-term tradeoffs.
Take the next step
Our advisors will help to answer your questions — and share knowledge you never knew you needed — to get you to your next goal, and the next.
Get started
Want more? Get financial tips, tools, and more with our monthly newsletter.