Planning With Northwestern Mutual
How This Advisor Helps Bring Financial Wellness to Special Needs Families
---
Catherine McHugh
Mar 01, 2022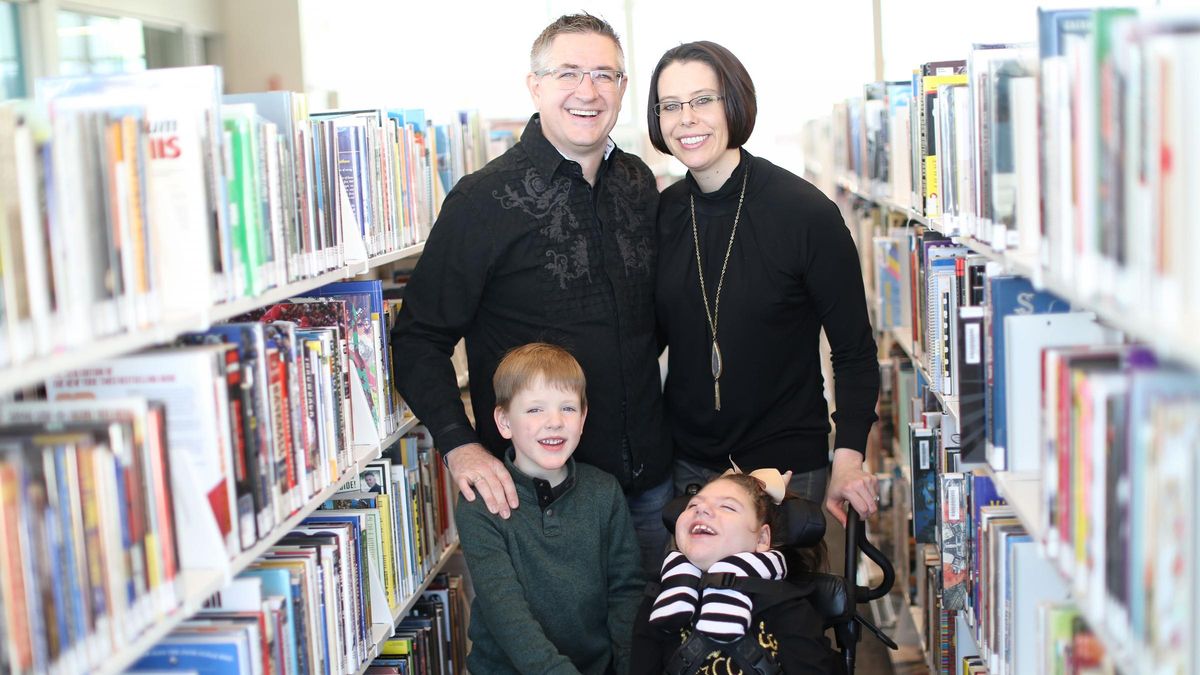 Get to know the people behind the financial advice in our Planner Profile series.
About 10 years ago, Kacy Seitz and her husband, Dan, were seeking help with building a financial plan for themselves and their 2-year-old daughter, Hudsyn, who was born with special needs. At the time, Seitz was an independent marketing strategist with several financial advisors as clients.
"I was looking for someone who could give us a holistic plan — not someone who could just sell us a product," she says. "I wanted peace of mind that if something happened to us, Hudsyn would be well cared for. When I couldn't find the right fit, a friend suggested I become an advisor myself. So I started researching the training and certifications I would need — and that led me to Northwestern Mutual."
Today, Seitz runs a national practice based in her home state of Kansas and focuses solely on serving parents with special needs children. Below, she talks about the complex, yet rewarding work she does with clients, and why mind, body and financial wellness are equally important.
What are some of your earliest memories about money?
Both sets of my grandparents were farmers who grew up during the Great Depression. One grandpa raised cattle, and every year he would ask each grandchild to choose a calf. Every time we visited, he would tell us its weight, go over vaccinations and feedings, and explain how to subtract the expenses for each one. When he sold it at market, he would explain how profit and loss worked. If we had a profitable cow, he would put that money in savings bonds for us to use for college.
I ended up getting scholarships for a full ride to college. So when I graduated, I was able to use those funds instead to purchase my first house at 23. I bought my first car without debt, and I had a good nest egg to start my life. It was the result of hard work and patience. Also, for my 13th birthday, my mom gave me a subscription to Kiplinger Kids, a magazine designed to teach kids how to invest. Ever since then, saving, investing and managing money has just been a part of my life.
How have those lessons informed your career?
It's really helped me when I talk to clients about how to teach children about money: Start simple, make it fun and allow them to participate in the process. Whenever they receive a monetary gift, allow them to invest it in a company they are interested in or have them open an account and let them track it. I opened my first Roth IRA with my graduation money — which I admit is not typical — but it was significant to me.
Being a good saver allowed me to switch to this career because I had to be prepared for the financial transition when I started the advisor training program. Once I completed that, I focused on learning more about how to create holistic plans for families who have a dependent with a disability. It took another few years for me to develop that niche.
How did you become known for this niche?
I started doing 30- to 40-minute online workshops designed to help families understand the short-, mid-, and long-term things they need to think about for themselves and then for their child — and people just started sharing them.
Special needs planning is really complex, so this was a way to make the information easily digestible and user-friendly. For a lot of families, including myself at the time, the topic of financial planning is intimidating. However, planning as soon as possible will improve your overall plan and increase your choices and flexibility.
How have the challenges of the past two years impacted your clients?
Families were extremely stressed during the pandemic. Those with children who have medical complexities were especially isolated. Parents not only had to become teachers, but also therapists, special education consultants and nurses overnight. They were overwhelmed. Our kids require a village, and all of that community support was temporarily removed.
The families I work with already have a high level of health-related anxiety, which became amplified. Virtual meetings became a blessing, because I could meet with families on Zoom no matter where they were — and they know I am living this life with them. Some would want to engage in immediate planning, and others just needed to talk. Before I explain how we plan for any risk that might happen, I always encourage families to reach out. I tell them the worst thing you can do is avoid talking about those fears. You have to do that before we can apply the solutions.
What do you do to maintain your own financial wellness?
Self-care is a big deal because I have to maintain my energy level. Last year, my son, Damek, was diagnosed with Level 1 autism spectrum disorder and ADHD. His challenge is really around the social aspect in life. He's amazing — smart and funny — but now we have two kids with all kinds of appointments and therapies. Combining that with running a practice is extremely draining. I'm a big believer in writing out daily gratitudes and meditating. I also exercise at least four to five times a week.
During the pandemic, I went completely plant-based with my nutrition. I started researching and focusing on how to get deeper, higher quality sleep in less time. We dedicated one night a week to family movie night. I also hosted a special needs moms' retreat where we spent a weekend at a local bed-and-breakfast relaxing and getting massages. I have been implementing all these different ideas, and I share them with my clients as well because it's vital to take care of yourself.
How do you like to give back?
I serve on a variety of different nonprofit boards in our local community, many of which are at Children's Mercy hospitals and clinics. I help doctors and medical professionals better partner with patients and families on their care. I've been appointed by our governor and the State of Kansas to be a parent and family advocate on the Kansas Developmental Disabilities Council. We meet every month about policy and legislation to improve the systems in place for adults with disabilities living in our community.
I co-chair a study group for Northwestern Mutual that meets quarterly to raise awareness about special needs planning and identifies specialists across the country. Sixty million people in this country have a disability, and this population is extremely undeserved. We need more advisors who are interested in changing the way the financial service industry plans for people with disabilities.
At home, Dan runs a YouTube channel, See The Seitz, that has grown to about 30,000 subscribers. His idea was to share with people what our life is like to combat the negative perceptions about being a 24/7 caregiver. It's a place to showcase our kids' personalities. Hudsyn, despite all her medical issues, is really a fun kid. She smiles all the time and loves music and Disney princesses. Damek is hilarious, always finding ways to tell us a joke or engage in pretend play.
What do you love most about your job?
I love knowing the work I do is impactful and having a seat at that table to represent all the families whose challenges I share. My purpose is to awaken understanding and help everyone in our community become empathetically aware of people with disabilities. I also enjoy being sort of a secondary family member to the families and kids I serve. It's super fun to learn about them and their personalities and, say, "Guess what? You're all going to have an amazing life."
Let's create your financial plan.
Our financial advisors are here to design a financial plan that will get you to your next goal. And the next.
Find a financial advisor
Want more? Get financial tips, tools, and more with our monthly newsletter.