How This Financial Advisor Is Passing Along Her Mom's Money Lessons
---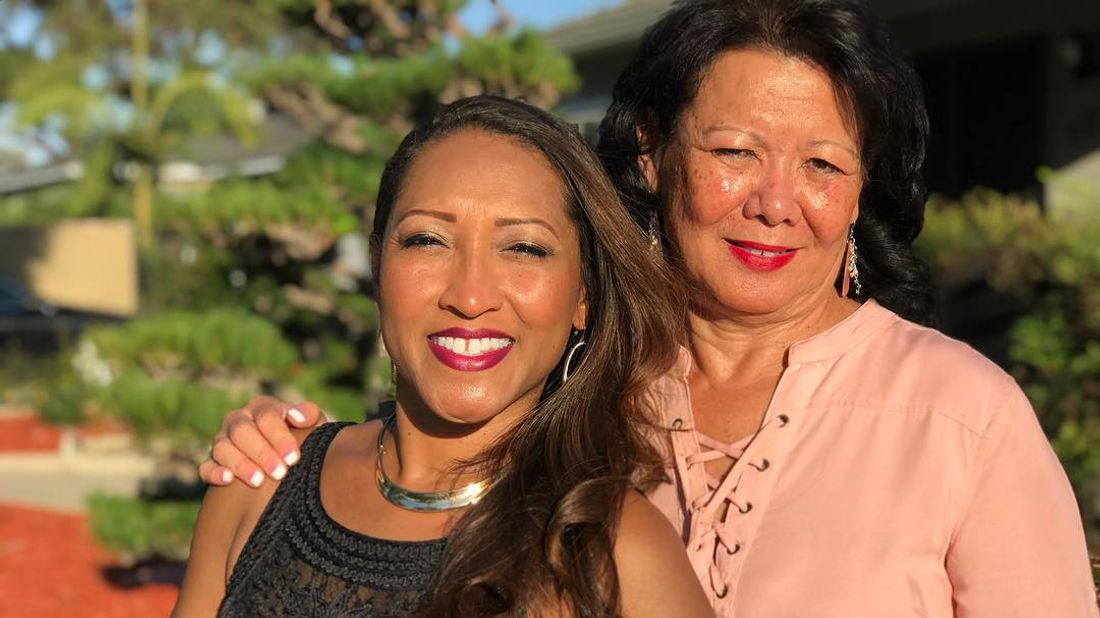 Get to know the people behind the financial advice in our Planner Profiles series, where you'll get the inside scoop on their best money tips. 
When Roberta Fitzgerald was a child, she was fascinated by, of all people, bank tellers. That's because every Friday she and her mother would take a trip to the bank to cash her mom's paycheck. "I thought the tellers were the most important people in the world when I was 5, 6 years old because they had all the money," Fitzgerald says. "Who knew that 15 years later, that would become my first actual job."  
After a long career in bank management, Fitzgerald eventually made a transition and became a financial advisor for Northwestern Mutual in Los Angeles. Her mom's openness about financial matters influenced her personal views on money — philosophies she's since passed onto her own son.  
You credit your mom with being your financial role model. What lessons did she teach you when you were young? 
She was a single mom because my dad died a month before I was born. She taught me how to do things, like fill out personal checks and deposit slips, very young in life. She also instilled in me to always save. It didn't matter if it was $5 or $20 — whenever I received money on birthdays or for Christmas, I always put something away.  
Also, she always used to say that although cash is king, credit is what will help you build your kingdom. So she taught me to protect my credit and explained how living within my means would help keep me from getting into debt and ensure I could always save something.  
My mom raised two kids on her own and received her associate degree, which took 10 years because she was working full-time — but she still made it all happen. We never wanted for anything growing up. Now she's retired from working in accounting for over 40 years and doing well.  
Is she one of your clients? 
Yes, of course! She may have been my first, to be honest. When I first started, I had a mentor in our network office who helped me create a retirement plan for her. So, with his assistance, we've been able to do a great job for Mom.    
How did you pass your mom's money lessons onto your son, Aaron?  
I always taught him to save 20 percent from the gate. He's always been a little go-getter and interested in making money. When he was in middle school and high school, we'd buy the big snack packs from Costco and he'd sell those snacks at school. Whatever he made, I'd tell him to put 20 percent away.  
Then when he turned 21, I added him onto my credit card so he could start to build his own credit, but told him the same things my mom told me about protecting credit. Once he seemed more mature and able to understand the work that I do, we engaged in conversations about retirement. At that time, he was around 23 and had a full-time job with access to a 401(k). I ran a financial analysis for him just to show him why I always tell him to put money away. Once he saw he why he needed to save for retirement, he immediately started making contributions. 
He has now gone back to school full-time and works part-time as a teller. My husband and I made a deal with him that he can live at home until he's 30 so he can save for a down payment on a house. We've also made him responsible for certain bills, and every year, he gets a new bill added onto his list. But once he reaches 30, he's on his own.  
You've really stressed the importance of saving and living within your means. Are those the biggest mistakes you see Americans making with money? 
I think one of the biggest mistakes people make with money is not talking to someone who's knowledgeable about it early on. They are walking in the dark. And when they do that, they don't have any restraints or guidance on how they spend their money, which then leads to the excuse of "I don't have anything to save."  
What makes me feel good is when I see something I've suggested to my clients actually work. That's what pushes me to keep doing what I do. I see how the guidance I'm giving substantially helps people live better lives — now that's impact! I think most people, regardless of their level of income, need the same type of help, just at different levels. And for me, with any of my clients, it's all about progression. When I see dreams come to fruition and clients reaching their goals, that's overwhelmingly gratifying.    
How do you like to give back?  
We have our own philanthropic committee within our network office, so we do a lot of fundraising for various charities. Every year we choose a different organization to partner with; right now we're working with the Starlight Children's Foundation to raise money to build hospital playrooms for chronically ill children. I'm also heavily involved with my sorority, Delta Sigma Theta, as well as my church, City of David, which both are really big on giving back to the community in Los Angeles. From conducting financial workshops to various age groups to passing out supplies to our city's homeless, giving back is another way I serve others. 
What's the best $20 you've ever spent? 
That would be on scrapbook supplies I bought in December. This past Christmas, I thought I would do something different for my mom, so I created a scrapbook with pictures of all the different vacations I've taken with her. The glow on her face and the tears she cried when she opened the present were priceless. I try to take her somewhere every year. This past August, for instance, I had a speaking engagement in Washington, D.C. Because it was my mom's birthday week, I decided to extend the trip, make it a vacation for us and invited my mother-in-law. I thought it would be fun to do a trip with just the girls! Someday, since my mother is Guamanian and my son and I have never been to Guam, I'd love to be able to take a family trip out there. I've added that as one of my own financial goals.  
Take the next step
Our advisors will help to answer your questions — and share knowledge you never knew you needed — to get you to your next goal, and the next.
Get started
Want more? Get financial tips, tools, and more with our monthly newsletter.