How This Financial Planner Is Approaching Retirement Differently
---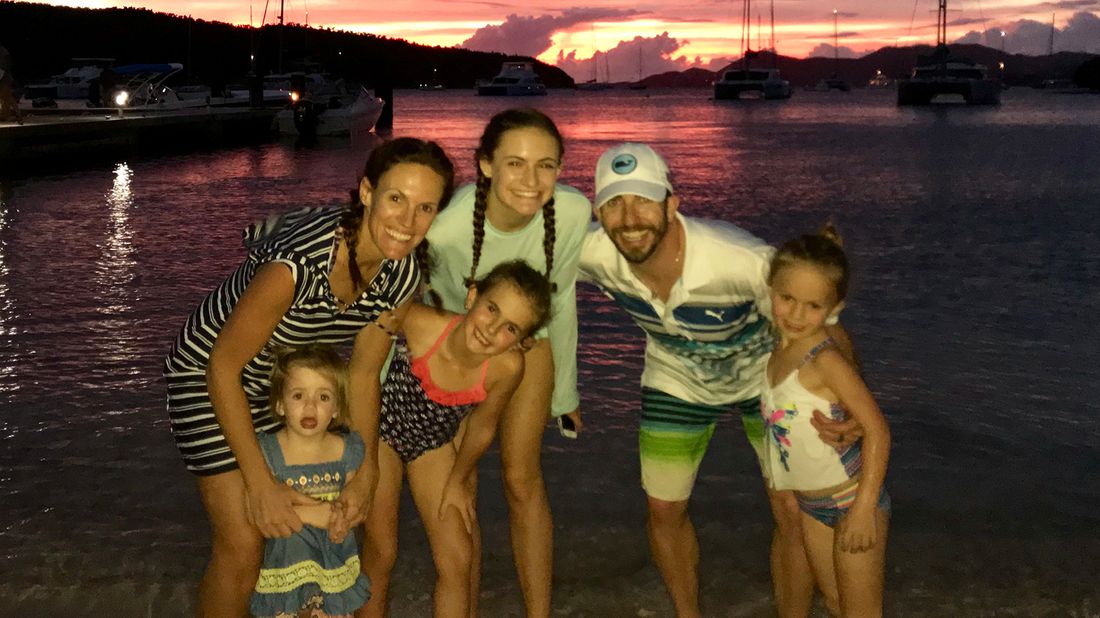 Get to know the people behind the financial advice in our Planner Profiles series, where you'll get the inside scoop on their best money tips. 
Here, Royce Zimmerman, a Northwestern Mutual wealth management advisor, talks about the big family goal he's saving for. 
January 2021 is an important date on Royce Zimmerman's calendar. That's when the Denver–based wealth management advisor with Northwestern Mutual plans to embark on a two-year sailing trip around the world with his family.
Zimmerman, an avid sailor, came up with the idea when he started mapping out his personal vision for the next five years. He wanted to give his four daughters, who range from 14 to 2, a memorable adventure while they were still young. So he wrote down the sailing trip as one of his goals and started planning for it this past year. "When you write down how old your kids will be five years from today, it hits you. You realize that time goes fast," he says.
Maintaining work/life balance has always been a priority for Zimmerman. Here, he shares his tips on making time for work, family and personal passions — all while keeping financial goals at the forefront.
What's the first thing you do each morning?
Hit snooze. And then three days a week, I get up at 5 a.m. and go to the gym to work out for an hour. I think picking something that's your most difficult thing to do and getting it done first helps you grow. There's no comfort in a growth zone and there's no growth in a comfort zone. That's true at the gym, and that's true making the toughest call in the day in the business.
"What if the retirement that you would have between 60 and 90 was instead sprinkled throughout your life? I think there's a growing mentality around that."
The other two days, I take care of the kids. I have a standing daddy/daughter breakfast one day — it's our favorite morning of the week — and then I take the girls to school every Thursday.
Is it hard to maintain work/life balance?
I have a great team around me that takes care of all the families that we work with, so I think that's key. Then when I go home, I shut it down. I've compartmentalized my two lives — when I'm at work, I work, and when I'm at home, I'm at home. I don't take business calls or check my email at home, but I also don't call home during the day, except for maybe one call to my wife, Tara. I think that separation gives me balance.
Who first taught you about money?
My dad. I opened a savings account at a little bank in my hometown of Madison, Wisconsin, when I was young, and he encouraged me to put money away when I earned it. One thing I remember most was my dad giving me a $10 roll of quarters after playing in a hockey tournament. I didn't even open it until I was in my 20s. I think the idea of saving and delayed gratification was instilled in me at an early age.
What do you teach your kids about money?
I want my kids to learn personal responsibility and accountability. But I also want them to appreciate what they have and to understand that to whom much is given, there's much expected. We won a community service award for our involvement with a charity called Bags of Fun. Every month, Tara and I bring our daughters to build and deliver backpacks full of toys to kids who are fighting for their lives. We went all in with our time and charitable dollars on an organization where we could feel the impact. Handing a bag of toys to a 5-year-old to distract him or her from the fear of getting chemotherapy is impactful.
How else do you try to prepare them financially for the future?
All four of my kids have permanent life insurance policies. When Ruby, my youngest, was born, I remember signing the insurance contract for her at 14 days old. At 14 days, I was thinking about my grandchildren already.
I also plan to use the cash value as a teaching tool for taking personal responsibility. The first time my daughters will want to make a big purchase, I'll explain how I put this money away for them and if they've proven they can be responsible, the money is theirs. For instance, when they're 16 they'll likely want a car. I might say, "You can take a certain amount out of your cash value, but you have to make payments back every month. So you have to have a job, you have to work. You miss a payment, we take the car." It'll be my test to see how responsible they can be.
Is the sailing trip just a precursor to what you want to do in retirement?
I don't know, I could see myself living on a boat for a little bit of the year when I'm retired. But I think being in this business has allowed me to dream about achieving things most would wait until retirement to do. It's taught me to seize the moment, live for the day while planning for the future. I think the traditional context has always been about save, save, save and then retire. But what if it was live, take a break, live, take a break, and the retirement that you would have between 60 and 90 was instead sprinkled throughout your life? I think there's a growing mentality around that.
What's the biggest mistake you see Americans making with money?
Number one, they don't save enough, and number two, there's so much noise and confusion out there that they're paralyzed about what to do. The ones who are waiting for the perfect day or perfect vehicle or perfect return to start saving are still waiting for that day. The ones that just saved something are better off because it created momentum, a starting point. You don't want to wake up 10, 20 years from now realizing you don't have anything saved.
Loans taken against a life insurance policy can have adverse effects if not managed properly. Policy loans and automatic premium loans, including any accrued interest, must be repaid in cash or from policy values upon surrender, lapse or the death of the insured. Repayment of loans from policy values upon surrender or lapse can trigger a potentially significant tax liability and there may be little or no cash value remaining in the policy to pay the tax. The policy will lapse if loans become equal to the cash value while the policy is in force and additional cash payments are not made.
Take the next step
Our advisors will help to answer your questions — and share knowledge you never knew you needed — to get you to your next goal, and the next.
Get started
Want more? Get financial tips, tools, and more with our monthly newsletter.