What to Know About Buying a Home With Someone You're Not Married To
---
Jacqueline DeMarco
Feb 27, 2023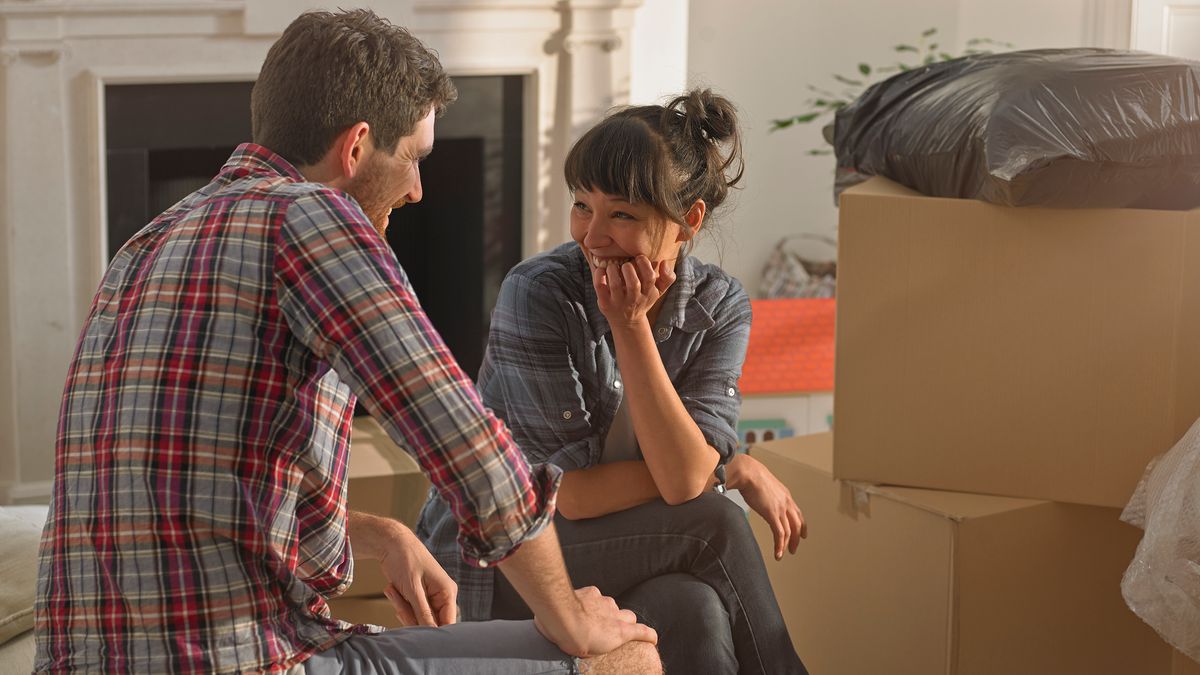 It's perhaps the greatest expression of the American dream. Buying a home is an achievement, the success of your hard work. It's also a way to build wealth over time. While the majority of homes in the United States are purchased by married couples or single people, more and more unmarried couples are deciding to go the route of homeownership.
According to the National Association of Realtors' 2022 Profile of Home Buyers and Sellers, 10 percent of homebuyers were unmarried couples, which is the highest share of unmarried couples recorded.
If you're considering this step, things are probably pretty serious. So, it's not uncommon that breaking up is one of the farthest things from your mind. But married couples get divorced. And for married couples, there are laws that govern how co-owned property will be divided. There are no such laws for unmarried couples. That's why it's a good idea to take a few extra steps to make sure you're prepared — and protected.
Understanding the current and future legal concerns
Buying a home with someone who isn't your spouse is something Chantelle Porter, Family Law Attorney and Partner at A. Traub & Associates, is seeing more often in her practice. "As a family law attorney, I consult with many couples looking to buy a home together," she said. "These couples are either choosing not to legally marry or plan on marrying at some point in the future."
But she notes that when you buy a home with a romantic partner, friend, or family member, things get more legally complicated. "Some concerns about purchasing a home with someone who is not your spouse have to do with title, financial contribution, ownership, death and separation," Porter explained.
Porter suggests getting started by answering the following questions:
Will both parties hold the title and/or ownership? 

Are you both going to financially contribute equally or proportionally? 

What happens if one of the parties dies?

If you're buying a home with a romantic partner, what happens if you break up?
If you choose to buy a home with more than two co-owners, it will be more difficult to navigate the ownership logistics. "The more people who own the property, the more the concerns multiply," Porter said.
Take the next step.
Our advisors will help to answer your questions — and share knowledge you never knew you needed — to get you to your next goal, and the next.
Get started
Applying for a mortgage
Unless you and your co-owner are able to make an all-cash offer, you'll need to secure a mortgage. It's a good idea to familiarize yourself with some common mortgage terms as well as what lenders look for — which is likely to be much more focused on facets of your financial history than your relationship status. For example, you generally need a credit score of at least 620 to qualify for a mortgage. If you're borrowing with another person, the lender will take both of your credit scores into account and base your application on the lower credit score. Lenders will also consider your incomes, debts and assets.
Keep the title in mind
Deciding who will hold the title of the home and how you'll split up ownership can be tricky. There are laws in place that help determine how shared properties divide up after a divorce, but not if you decide to part ways with a co-owner you aren't married to.  
Though it varies by state, when it comes to titles, you typically have three options for ownership:
Sole ownership:

Only one person will be the legal owner of the home. Even if another person is contributing to the down payment or mortgage, if they aren't the sole owner, they do not have legal rights to the house.

Joint tenancy with right of survivorship:

In this setup, both co-owners own an equal share of the property and can't sell it without getting the other's permission. If one owner dies, the surviving owner automatically inherits the deceased partner's share.

Tenancy in common:

If you want to arrange unequal ownership in a home, you'll need to have a "tenancy in common" agreement drawn up. For example, if one person puts down the majority of the down payment, they could own 75 percent and the other could own 25 percent. Note that one owner can sell their share in the property without alerting the other. Also, if one owner dies, their share passes to their heirs unless specified otherwise in a will. 
Protecting your finances
Because the home buying process puts much of your financial interests on the line, Porter first urges people to hire a lawyer to help them navigate this process properly — especially when buying a home with a romantic partner. "Most couples come into owning joint property with the best of intentions," Porter said, "A lawyer's job is to talk the couple through different scenarios if things don't work out as planned. Buying a home is exciting. I think the biggest pitfall is not having the conversation about those tougher issues."
She recommends working with a real estate lawyer or a family law attorney who will ensure you have the correct property title. A lawyer can also explain issues that may arise upon separation or death.
Next, you need to put your agreement in writing in the form of a cohabitation agreement. "A cohabitation agreement will take into consideration the financial contribution of the parties, how the property will be divided if the couple separates and sometimes some basic estate issues if one of the parties dies," Porter said.
A solid cohabitation agreement outlines who will be responsible for ongoing expenses including utilities, insurance, taxes and mortgage payments. It should also put a plan in place for a variety of events, such as a breakup, death or loss of income. Having an attorney draft or review this cohabitation agreement is key for making sure you're legally protecting yourself with an agreement in place that can stand up in court.
Involving a lawyer may feel aggressive, but it can save everyone a lot of stress and money in the future. No one can predict that a relationship with a co-owner may sour or that the arrangement won't be a good fit for both parties. Being prepared is always a smart move.
This publication is not intended as legal, investment or tax advice.
Want more? Get financial tips, tools, and more with our monthly newsletter.