How to Choose a Trustee and Guardian for Your Children
---
Cathie Ericson
Oct 23, 2019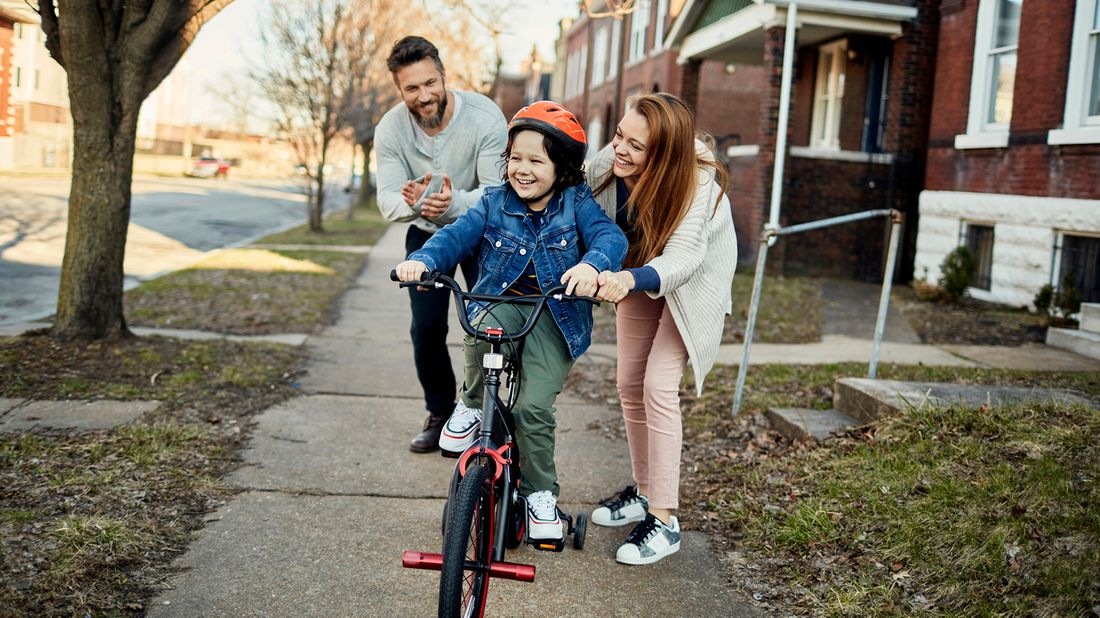 As a parent, you make decisions every day for your children, from how much screen time they get to whether you'll allow for that extra chocolate chip cookie.  
But here's one of the most important decisions you'll ever make: how to take care of them if something were to happen to you. That includes choosing who would become their guardian, as well as a trustee who would manage the money that would be used to provide for them financially.  
If you haven't chosen anyone yet to take on these important roles, you should. Here's what you need to know as you choose a trustee and guardian for your children. 
CHOOSING A GUARDIAN 
Picking the right person or couple to become your child's parent or parents can feel daunting. "First and foremost, you'll want to make sure that their core values and general life philosophies match yours," says Matthew Johnston, senior director of advanced planning for Northwestern Mutual. 
How do you begin assessing that? Here are some key questions to consider.  
Do your religious, social and political values align? For many people, religion may feel like a logical starting point, but politics may matter too, Johnston says. "That could be a deal breaker depending on how strongly the beliefs are held." 

Is there a geographic fit? You might want the guardian to live nearby, so your kids wouldn't need to be uprooted. Or you may want them to grow up in a setting similar to what they're used to now, whether that's urban, suburban or rural. 

What type of family unit do you want? Johnston notes that some parents might be totally fine with having their kids raised by a single person, while others may prefer a dual-parent household. 

Do they have children of their own? If the person or couple you're considering has similar experiences raising their own children, particularly if those kids are close in age to yours, they may be more equipped to add to their family. On the other hand, would they have the capacity to care for your kids in addition to their own? 

Are they financially secure? Financial wellness can be just as important as physical wellness, so you want to look for someone who appears to be managing their finances responsibly.  
Are they willing and able to assume the role? Of course, all this could be moot if the guardian you pick doesn't actually want to be one.  
CHOOSING A TRUSTEE 
A trust is a legal entity you set up in order to ensure your assets are managed the way you want them to be, particularly in the event of your death. Your trustee will be the person or corporate trustee you appoint to control those assets.  
If you don't have a trust, any assets you leave behind are put into a custodial account, which your child will be able to access when they turn 18 or 21, depending on the laws in the state where you live. "Consider what amount of money you would feel comfortable having your high school graduate manage responsibly," Johnston says. "If your assets exceed that threshold, it's wise to have a trust."  
Your guardian and trustee can be the same person, which many people may want from a practical standpoint, Johnston says. After all, "if you trust your children's lives with that person, typically you also should trust them with the finances."  
Remember that even if you're confident in the people you've chosen for these roles, it is only official if you have an estate plan in place.
That said, people have different skill sets, so you might prefer a trustee who is financially savvy. Or you may just prefer a system of checks and balances, or don't want to overburden one person with too many tasks.  
Another option is to name a corporate trustee, which is an entity with a specific charter to act as a trustee. The advantage is that you get professional asset management from someone whose job is to work with trust beneficiaries. The downside is less flexibility. A corporate trustee will have to adhere to corporate rules and structures for decision making, whereas an individual can use his or her discretion to adhere to the terms of the trust. "When you name a trustee you know, you are assuming they understand your goals and will act like they think you would have acted, whereas a corporate trustee will be using their own discretion," Johnston says.
Ready to take the next step? A financial advisor can show you how all the pieces of your financial plan fit together.
If you want the best of both worlds, another solution is to name an individual as the trustee but encourage them to hire a financial advisor to provide professional investment management advice. "They might be happy to spend the money judiciously for the child, but also recognize that they aren't sure how to invest $1 million and can use some professional advice," Johnston adds.  
MAKING YOUR CHOICES OFFICIAL 
Remember that even if you're confident in the people you've chosen for these roles, it is only official if you have an estate plan in place. "If not, then by default you leave the decisions to court systems, and that can often become messy," Johnston says. "There are likely a number of people who love your children and want the best for them, but different sides of the family might have varying ideas about what that looks like — and they might assume they are the best ones for the job." 
Work with an attorney to draft up your preferred succession for guardian in your last will and testament. State estate planning laws vary widely, so Johnston advises working with a professional rather than drafting the document yourself.  
You'll appoint your trustee when you create a trust document as part of your will. Just make sure you get a chance to review the trust with the trustee to see what questions they may have, and to confirm they're comfortable administering it according to the provisions you have laid out.  
The other thing to remember is that as your lives change or your family grows, you might come to believe that the people you chose when your children were small may no longer be the best fit. If you believe a change is in order, don't hesitate to update your will and trust. After all, you want the best for your children, so make sure all your legal documents stay current with your best-laid plans.   
Take the next step
Our advisors will help to answer your questions — and share knowledge you never knew you needed — to get you to your next goal, and the next.
Get started
Want more? Get financial tips, tools, and more with our monthly newsletter.