How to Decide When to Take Your Honeymoon
---
Natasha Burton
Sep 24, 2019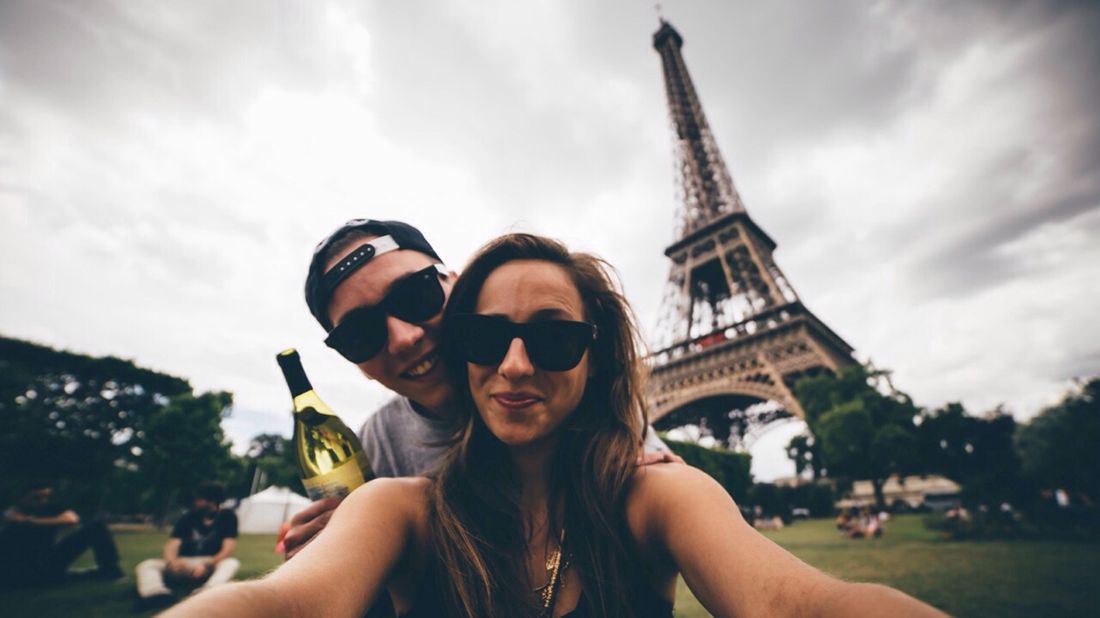 Your honeymoon is one of the most anticipated vacations you'll ever take. And tradition has been for newly hitched bride and grooms to embark on their trip soon after the last guest has left the dance floor.  
Not so much anymore. With weddings averaging nearly $34,000, it's not easy to budget for both your dream party and your dream honeymoon at the same time, and a lot of stress comes with coordinating the two simultaneously. 
To make planning easier and more wallet-friendly, ask yourself these four questions so you can decide when to take your honeymoon — and really make the most of it.  
HOW MUCH DO YOU WANT TO SPEND ON YOUR WEDDING AND YOUR HONEYMOON? 
If you've devoted significant funds to your big day, you may want some time to replenish your accounts before you take off for your honeymoon. Otherwise, you may have to opt for a more modest trip — or wind up in debt because you don't want to compromise. 

"I've counseled many couples who spent many years paying off these two massive expenses," says Howard Dvorkin, a certified public accountant and founder of Debt.com. Instead of taking your big trip right away, he says, consider postponing it until you feel more financially secure. 

To that end, it's crucial that you and your fiancé decide on a set budget for your honeymoon. For some, a honeymoon is a splurge-worthy occasion. For others, it's just the first of many fabulous trips you'll take together, so there's not as much pressure to go all out. View this as an opportunity to practice financial planning together and get on the same page before you commit to a date, location and price tag. 

WILL WE ASK GUESTS TO CONTRIBUTE TO A HONEYMOON FUND? 
Many couples forgo the traditional registry of household necessities (and not-so-necessities) and ask guests to donate to their upcoming trip instead. If you know that you'll have some money coming in to cover expenses — or if funds have already started rolling in — you may have more wiggle room to honeymoon sooner (or bigger!) than you initially planned. Just be sure to note any fees that are associated with some of the formal honeymoon registries, like Honeyfund), that might reduce the total amount you're gifted.  

WHEN IS THE MOST CONVENIENT TIME? 
You want to honeymoon when it's most convenient for the both of you, whether that's right after your wedding or months later. Take into consideration responsibilities, engagements and holidays on your horizon: other weddings, family get-togethers, work deadlines and so on. Decide how long you want your honeymoon to be and what a reasonable amount of time to take off work would be. Check how many vacation days you have left and when you'll get more — some companies give them all at once; others make you accrue them incrementally. 

If you're happy to wait, Dvorkin says some couples delay their honeymoons a year, viewing it as a one-year anniversary gift to themselves. "After planning a wedding, many couples are too tuckered out to properly savor a honeymoon," he says. "But a year later, it becomes something to look forward to — and something you can save for." 

DO WE WANT TO AVOID PEAK TRAVEL SEASON? 
For some people, visiting a location during peak season is worth it to be part of the hustle and bustle of the area, or to experience the best weather. So it's important to balance what you want from your vacation with the cost savings. 

"Visiting in winter if you plan on spending your days on the beach wouldn't be a good start, and neither would booking fight and hotel tickets mid-way through peak summer season," says Chris Choi, CEO at VIP Travel. "For this reason, it would be best to research the weather and the activities you plan on doing and then look to book just before or after peak season. This way, you shouldn't miss out on anything — but more importantly, you avoid paying premiums." 

Igor Mitic, cofounder of Fortunly.com, offers up another reason to avoid peak travel season: "A honeymoon is a special time for a newly married couple. The last thing you need is to go to a place with tons of tourists without any privacy," he says. So if waiting two weeks means you miss the crowds and you get a slight discount, it may be worth being flexible. 
Take the next step
Our advisors will help to answer your questions — and share knowledge you never knew you needed — to get you to your next goal, and the next.
Get started
Want more? Get financial tips, tools, and more with our monthly newsletter.