How to Find the Perfect Tenant: Tips for Renting Your Space
---
Daniel Bortz
Jan 24, 2018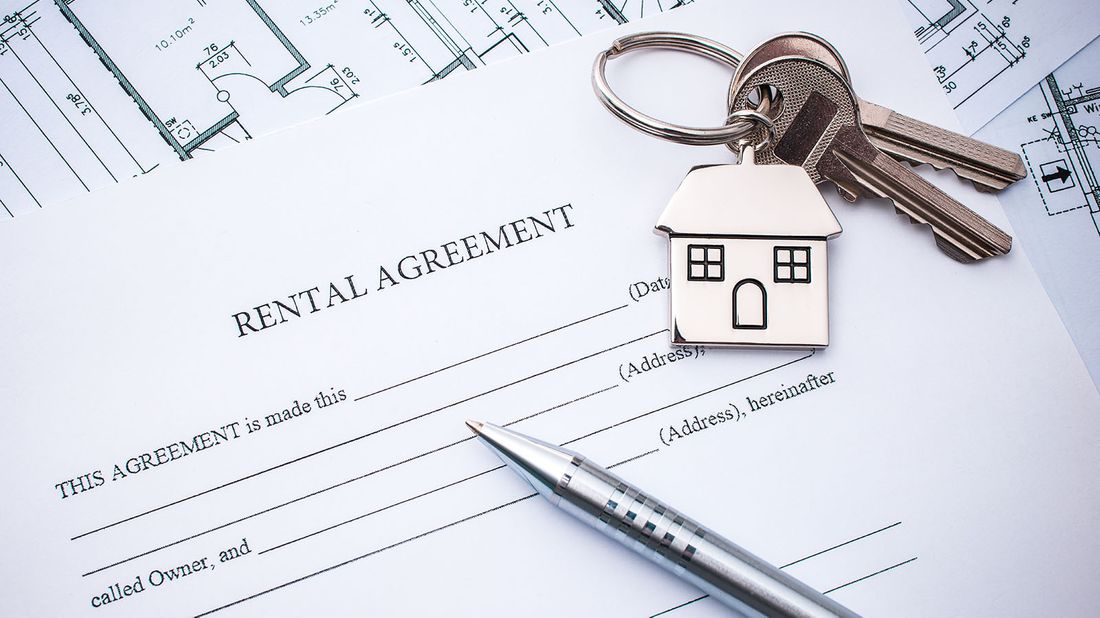 If there's anything the Airbnb economy has taught us, it's that there's money to be had in renting out houses and apartments.
With interest rates low and the rental market strong, some enterprising Americans are buying up properties and taking on tenants. It's big business: Landlords and real estate investors lease roughly 44 million single-family homes and house 60 million people, a recent study by Real Property Management found.
The best way to be a successful landlord is to be prepared — for tenants who don't pay rent, noise violations, and property damage. Evicting a terrible tenant can be tough, as many states and municipalities have landlord-tenant laws that favor renters. Here's how to find the perfect tenant — and get it right the first time.
USE A REAL ESTATE AGENT
You can certainly market your property yourself using websites like Craigslist and HotPads, but to get maximum exposure you'll want to work with a real estate agent who specializes in listing rental properties. An agent will help you enter the property into the multiple listing service (MLS) — meaning it will appear on websites such as Trulia, Zillow, and Realtor.com, which attract a ton of renters. Not to mention you'll get expert advice from an industry professional on how to market your home, review rental applications, and negotiate lease terms.
Budget about one month's rent to cover the agent's commission unless you live in a rental market like Manhattan or San Francisco, where the tenant — not the landlord — is typically responsible for paying it.
SET STRICT INCOME REQUIREMENTS
About 20 percent of renters couldn't pay their rent in full in 2017, according to a recent survey from Apartment List. A common reason people fall behind on rent is because they're simply spending too much of their income on their housing. In fact, research from Harvard University found the number of households spending more than 50 percent of their income on rent is expected to reach 13.1 million by 2025.
As a rule of thumb, a tenant's monthly income before taxes should be at least three times the rent. So, if you're looking to charge $1,000 a month, you'd look for a tenant who earns at least $3,000 a month, or $36,000 a year — no exceptions. If a potential tenant's salary doesn't meet that ratio, consider requiring a co-signer to minimize your risk. Also, do your due diligence by calling a rental applicant's employer to verify income.
ALWAYS CHECK REFERENCES
One of the best ways to screen prospective tenants is to contact their previous landlords. Ask whether the person paid rent on time, was easy to reach, and left the property in good condition.
Pro tip: make a "mistake" to ensure you're talking to the person's actual past landlord — not a friend posing as one. For example, if a rental applicant says he lived at a property for three years, ask the landlord to confirm the person rented the home for "one year" and see if the landlord corrects you. If that doesn't happen, you may have spotted a phony reference.
RUN A BACKGROUND CHECK AND CREDIT CHECK
Only 43 percent of renters perform credit checks on rental applicants, a recent TransUnion survey found. But credit and background checks add a layer of protection. Ideally, you want someone with a credit score of 700 or above, since a higher credit score indicates that the person is financially responsible. Note: In most states, you must obtain the person's permission to run a background or credit check.
A tenant screening service like TenantBackgroundSearch.com, Apartments.com or TransUnion's MySmartMove.com will pull an applicant's credit report, do a criminal background check, and check eviction records. Budget between $30 and $50 per tenant, but you can pass this charge to rental applicants via an application fee.
As a rule of thumb, a tenant's monthly income before taxes should be at least three times the rent.
SCREEN POTENTIAL TENANTS IN PERSON
Don't just look at how prospective tenants look on paper — also meet face-to-face. (If you live out of town, set up a video meeting on Skype.) Trat this as an informal interview, where you can assess important criteria.
Have a set of questions prepared so that you can assess people on an even playing field. Why are you moving? Do you have pets? Do you smoke or are there any issues I should know about before I run a background screening?
TAKE A SUBSTANTIAL SECURITY DEPOSIT
A large security deposit gives you a financial cushion in the event you rent to someone who damages the property. Just make sure you're abiding by your state's security deposit laws, since the maximum amount you can collect depends on the location of your rental property. Also, see whether your state requires you to put the security deposit in a separate interest-bearing account.
DON'T BREAK THE LAW
While it's perfectly acceptable to make sure someone will be able to pay the rent each month, it's illegal to consider other factors. You can't discriminate on the basis of race or color, national origin, religion, disability or family status. Make sure you understand local and federal laws before you start looking for tenants.
Take the next step
Our advisors will help to answer your questions — and share knowledge you never knew you needed — to get you to your next goal, and the next.
Get started
Want more? Get financial tips, tools, and more with our monthly newsletter.