How to Quickly Build an Online Presence for Your Small Business
---
Jeff Muendel
Jun 30, 2020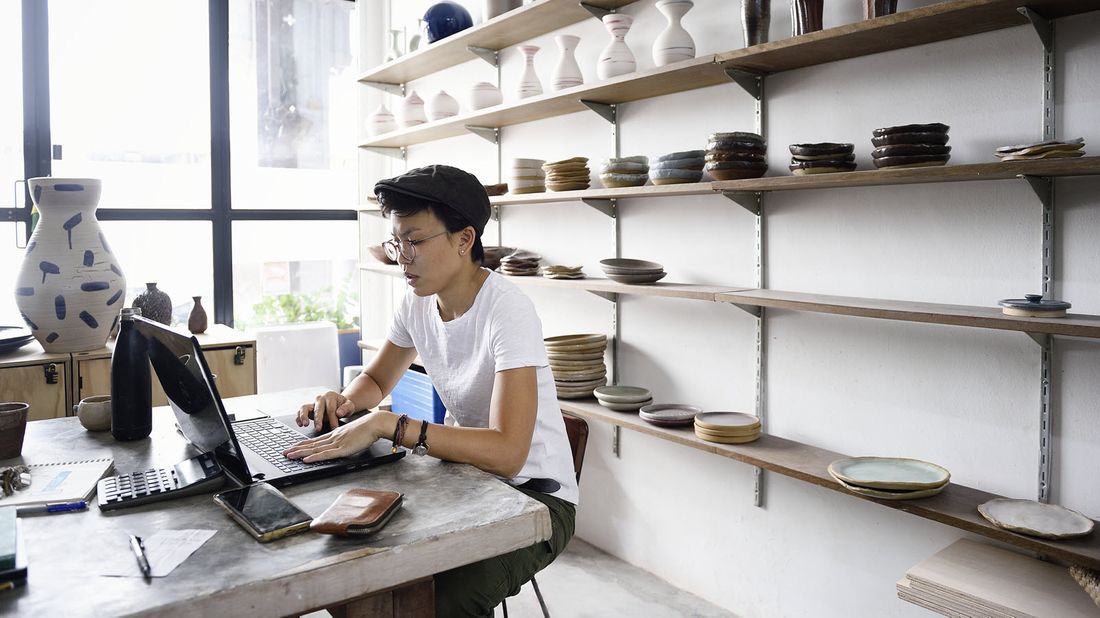 It's been a challenging several months for business owners dealing with the mandatory closures stemming from the coronavirus outbreak. And while parts of the country are starting to re-open, there's one thing these shutdowns made quite clear: A robust online presence is critical — it can even be a lifeline.
The trouble is, we're not all software engineers or website architects. It can be hard to carve out time, and money, to build up your web presence. You know it's critical, but where should you start? We spoke with Cari and Jim Johnson of Piston MFG Advertising Agency, based in Madison, Wisconsin, to get some quick tips on how to quickly build an online presence for your small business.
DEFINE YOUR BRAND
Piston MFG caters to mid-market and enterprise-level clients, but they've been getting a lot of calls from smaller organizations who see the need to get online fast in light of social distancing policies that have gone into effect.
"Many of these smaller companies and organizations have no prior experience with anything web-related — that is, beyond using the internet for themselves," Cari says. "We always preach that it's important to remember that this is your storefront, and prior to getting anything up online, the business needs to identify its brand and brand assets."  
With your brand clearly defined, the first place to start is with a Google My Business account.
START WITH SEARCH
When people start searching online for a business or product, 90 percent of the time they start with Google. That means a Google My Business account is a great starting point for your business. When you open an account, you'll get an information box for your business, along with representation in Google Maps in search results.
"Essentially, it's a mini website that's free. This is where we recommend everyone start, and they can mirror it on Bing with Bing Places for business," Cari says.
You can add additional information about your business to your Google My Business listing, including photographs, location, hours and a brief description of the organization. All that context is reflected in Google's search results in those informational boxes that show up for branded (i.e., your company name) searches as well as searches for the products or services offered. This alone can offer a great entry way for a small business to represent itself.
BUILD YOUR WEBSITE
"The next step, of course, is a website. That can be a big step for a small business," Cari says.
While there are free website platforms available today (SquareSpace, Wix, Weebly, WordPress), creating a quality site that professionally represents a company's brand and includes the functions you need can be difficult. To that end, Piston MFG recommends Google once again.
"Through the same business interface that Google allows you to create a My Business entity, it also allows for the creation of a one-page website," Cari says. "These websites tend to be simple but offer the core attributes you might need."
Cari says one advantage is that the site architecture is predefined by Google, which means it's both optimized for search and easy to use. However, it's very basic and will not support e-commerce, for example.
"If a website with e-commerce capabilities is needed, then most small business will need some help. A modern ad agency is quite likely needed as there are technical, design and branding aspects that must be properly put in place," Jim says. "We see clients come to us who have tried to implement e-commerce sites on their own and ended up in a deep digital mess."  
Jim says that once clients who have gone it alone bring in outside help, they often need to start from scratch.
"Doing it the right way with good code, quality photographs and great branding will pay big dividends in the long run," he says.
ACQUIRE A DOMAIN NAME
No matter what level of website you're building, Cari and Jim say acquiring a unique domain name is a must.
To look professional, make sure you use the same domain for your email address — in other words, it's better not to list your email address as "xyz@gmail.com" over one that includes your business domain.
There's also social media to consider, and can be great ways to expand a small business' scope online. But Cari says those all should lead back to your central online hub — your website.
"Some people do use social media as their only online representation, but we don't recommend it," she adds. "A truly professional experience revolves around a business website."
While social media is extremely important in digital marketing, for small businesses trying to establish their first online presence, Cari and Jim suggest focusing on establishing a Google My Business and building a website prior to expanding any social media presence.
"These are our core suggestions, but no matter what, help will be needed if you want to go beyond basic online representation," Jim says.
Take the next step
Our advisors will help to answer your questions — and share knowledge you never knew you needed — to get you to your next goal, and the next.
Get started
Want more? Get financial tips, tools, and more with our monthly newsletter.