How to Save Money on Every Wedding Guest Expense
---
Natasha Burton
May 15, 2018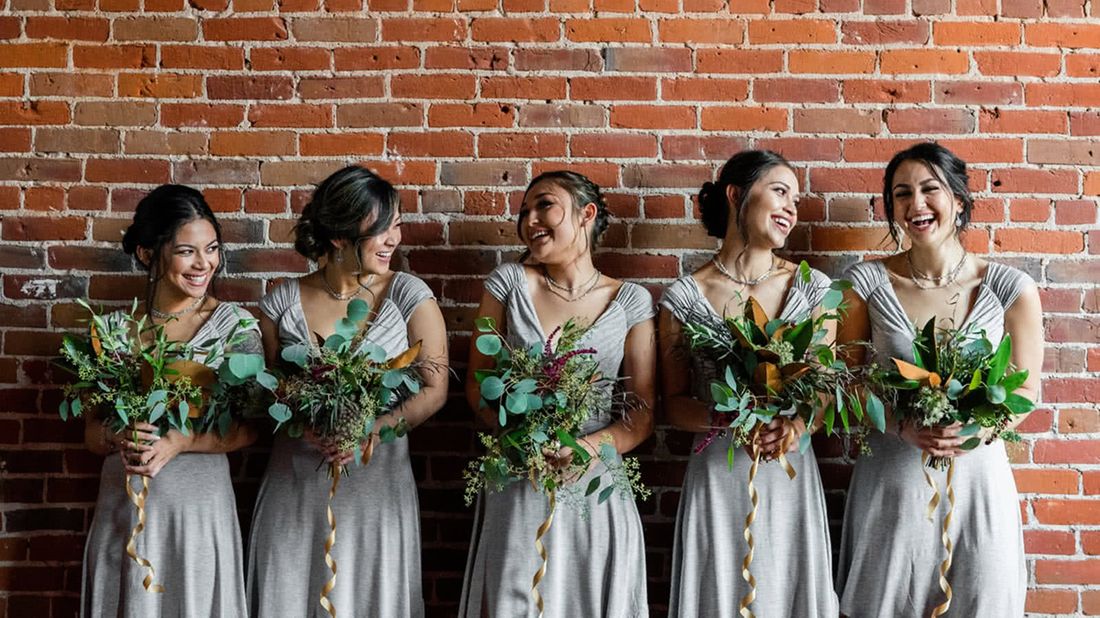 Grab your carry-on garment bag and dance-floor heels — you're likely to be hitting some weddings soon.
Celebrating people you love is a blast, but the financial burden can be a bummer. (A survey by The Knot found that guests spend an average of $888 per wedding they attend.) Here's how you can save on every wedding guest expense — without sacrificing fun.
GIFTS
When it comes to gifts, bigger isn't always better. "Unless a couple has a reason to expect a sizable gift — maybe you have a very close relationship or they gave you a substantial gift in the past — get something meaningful within a budget you can afford," says Lindsay Sakraida, director of content marketing for DealNews.
Scope out the couple's registry ASAP so you have first pick for something in-budget, or go in with a group to crowd-fund a bigger gift.
Another option is to offer your expertise in lieu of a present, suggests smart shopping expert Trae Bodge. If you're a graphic designer, for example, offer to design their place settings or invitations. Work for a salon? Offer a deal on the bridal party hair and makeup.
As for those additional wedding-related events, gifts are appropriate if you're attending the bridal shower, but not expected for the engagement party or bachelor(ette). You might also consider gifting one bigger present to cover all of the events, which could cost you less (and have more impact) than buying multiple smaller gifts.
Finally, if you're invited to a destination wedding, especially one that requires international travel, you can forgo a gift without making an etiquette faux pas. "There is a general understanding that your presence at the wedding can absolutely be your gift," says Kylie Carlson, CEO of the International Academy of Wedding & Event Planning. "Guests are presumably taking time off from work and potentially arranging childcare. They've already invested quite a bit."
WEDDING-RELATED EVENTS
Budgeting for the wedding is one thing. Accounting for the engagement parties, bridal shower and bachelor(ette) party — especially if you're also in the wedding — is quite another. If you're cash-strapped, Bodge suggests attending the wedding itself and one event. Ask the bride and groom which one will mean the most to them.
Or, spend quality time with your family member or friend outside of wedding-related gatherings, suggests Jane Scudder, a certified personal development coach. "Offer to cook dinner at your place or schedule a FaceTime date where you'll catch up over take-out and wine," she says. "The point is, if you are concerned with preserving a friendship, there are many ways that you can do this without dishing out money." Helping with wedding-planning tasks — like putting together programs or favors — can also show your support.
TRAVEL AND ACCOMMODATIONS
Try to book your airfare or hotel package using travel rewards points, especially if doing so is more affordable than the wedding room block. Don't delay — research shows that 70 days in advance is the sweet spot for booking domestic flights. Look for cheaper rates at odd hours, like flying in early morning and leaving late at night.
And consider sharing accommodations. "An Airbnb could be a cost-effective option, and it could allow for sharing while still getting your own private room," Sakraida says. Book an option that's close to the event to save on a car rental or cab fees. You'll also avoid the hassle of navigating unfamiliar territory and traffic.
ATTIRE
Dresses, suits, formal shoes and accessories are pricey, and many people don't already have these items hanging in their closets. Sakraida advises buying a basic "wedding season uniform" that you can get a lot of use out of for the next few months.
"Opt for a fit and fabric that works in both warm and cool climates," she says. A black suit or LBD can't go wrong, and accessories can change up your look for each photo opp.
For those in the bridal party, there may be some ways to save if your outfit isn't a specific dress or suit. "If there's just a general request for color or style, try to find something in your closet first," Bodge says. "If that doesn't work, look for budget-friendly options at affordable retailers like Kohl's or TJMaxx. Try to think beyond the wedding by choosing something you can wear at another event." Online rental shops, like Rent the Runway or Poshmark are also good options, especially for black-tie affairs.
WHEN TO SEND REGRETS — AND HOW TO DO IT RIGHT
Sometimes, it's just not possible to attend a wedding because of time, money or something else — and you'll need to gracefully bow out. "If the wedding requires travel, many couples are sympathetic to the cost that's associated with attending," Sakraida says. Consider sending a nicer gift to make up for your missing the event.
Just because you're invited to someone's nuptials doesn't mean you're required to send a gift. "There is absolutely an understanding that if you decline the invitation and are not in a financial position to send a gift, then you don't, and that's OK," Carlson says.
In this case, a thoughtful handwritten note can go a long way.
Take the next step
Our advisors will help to answer your questions — and share knowledge you never knew you needed — to get you to your next goal, and the next.
Get started
Want more? Get financial tips, tools, and more with our monthly newsletter.