How to Set Up an LLC for Your Business 
---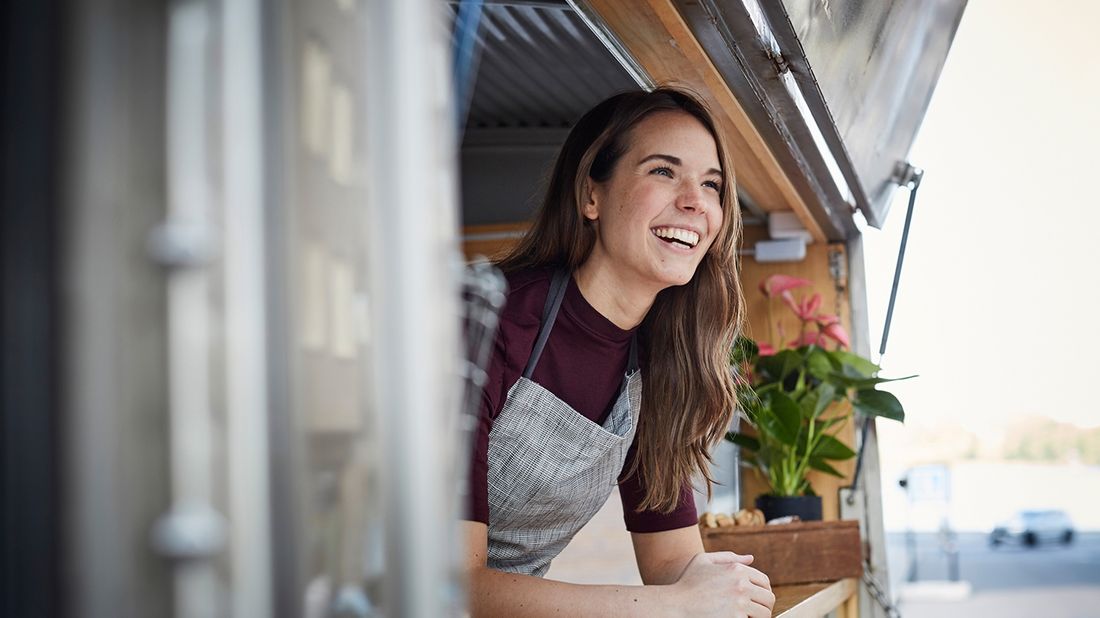 If you've ever considered starting a business — or if you already get paid for a side gig on top of your full-time job — you may have heard that there are benefits to forming an LLC, or limited liability company, around your endeavor. But if you've ever done research on the topic, you probably came across legal jargon that's difficult to understand. Below, we break down what an LLC is, how to determine if it's right for you and how to actually form one.  
What is an LLC?  
An LLC is a legal entity that protects the business owners, referred to as "members," from being held personally responsible for a company's liabilities and debts. An LLC may have just one member, but it can also be composed of several business partners or even other corporations.  
What are the benefits of forming an LLC?
The biggest benefit is that as a business owner, your personal assets are off-limits in the event that your company is sued, goes into debt or has any other kinds of legal trouble. This means only the money and property that belong to your business are at risk.  
Another big benefit of an LLC is its pass-through tax status. It sounds complicated, but all this means is that your company won't pay corporate tax. Instead, the income will "pass through" to you, which means you'll report income and losses on your personal tax return, which will be subject to ordinary income tax. The paperwork is a little bit more complicated if your LLC has multiple members because the income will need to be allocated appropriately, but the same idea applies.  
One other perk: Forming an LLC means you should be keeping your company's finances separate from your personal finances, which can help you build business credit and will help if you ever need a small business loan or other business line of credit. It can also legitimize your company in the eyes of potential clients. But you must maintain what Connor Jackson, a Chicago-based health care business attorney with Jackson LLP, calls "corporate formalities" — such as keeping a separate bank account and signing contracts in the business's name rather than your own.  
Who needs an LLC? 
While many tax or business advisors may recommend all new business owners consider forming an LLC, Jackson says not every business owner may need one. There are other forms of liability protection depending on the industry you're in, and the money you would spend to set up and maintain an LLC may be better used on additional insurance or other business expenses.  
If your company is in an industry in which lawsuits are more common — health care, fitness or manufacturing, for example — you may find an LLC more compelling than, say, a freelance writer would. Even if you don't start as an LLC, once you begin to hire employees or make more money, you may wish to form one for additional protection.  
Before you make any firm decisions, Jackson says, talk to tax and legal professionals who can help you weigh the pros and cons. "Find an attorney who understands small businesses and who is knowledgeable about your industry," he says. "I'm the right lawyer for health care providers, but I'm not the right lawyer for someone who's founding a new charter school. You'll also need a tax professional to advise you about the tax implications of your business decisions."  
How do I form an LLC?  
Once you've decided to move forward with your LLC, the exact process to set it up will depend on where you live. You'll find guidelines and requirements on your state's Secretary of State or Department of Commerce website. But here are the general steps you'll follow:  
1. Name Your LLC. Your business needs a name, right? Check with your state's LLC office to ensure the name you wish to use is available and complies with any restrictions, such as avoiding prohibited words or trademark violations.  
2. File Your Articles of Organization. Sometimes called a "certificate of formation" or "certificate of organization," this document provides basic information about your business to the state, such as your business name, address, a registered agent to receive legal documents and members. There is usually a filing fee associated with this paperwork, and some states have a corporate tax on top of that. For example, Utah and California have a filing fee of $70, while most California LLCs are subject to an $800 annual tax.  
3. Submit a Public Notice. If you form an LLC in Arizona, Nebraska or New York, you must place a notice of your intent in a local newspaper. The amount of time your ad runs for will vary, as will the cost to publish.  
4. Write Your Operating Agreement. This document is like your company's bylaws. You don't have to file this with your state office, and you may not need it on day one if you are the sole member of your LLC, but it's a good way to formalize how your business operates from a legal standpoint. If you have multiple members, it also helps establish who owns what percentage of the LLC and how big each member's share of the profits or losses are. It's probably easiest to get an attorney to help you draft one up.  
5. Set Up Your Business. Once you've legally established your business, you'll want to get any licenses and permits required by state and local governments, as well as a federal employer identification number (EIN) — it's like your business' Social Security number (although you may not need one if you're the only member of your LLC). You should also open a business bank account.   
When it comes to launching a business or forming an LLC, you don't have to go it alone — in fact, you probably shouldn't. There is money and liability at stake, and fellow entrepreneurs can provide insight on top of what you hear from attorneys, accountants and financial advisors.  
"In addition to legal counsel, seek out advice from other business owners who are doing something similar, and model your process based on their experiences," says Micah Pratt, a small-business advisor at consumer resource site Business.org.  
The same goes for actually filing for your LLC. Sites like LegalZoom and Rocket Lawyer offer quick and easy access to legal documents, and you can find most required paperwork on your state's website that you can then file yourself. But these won't always account for the ins and outs of your specific business — especially if your LLC has multiple members — so it also helps to have an attorney review any documents for you.  
While you can save money with a DIY approach, you should determine whether you feel comfortable managing the process on your own. Forming an LLC can have long-term consequences for your company's legal and financial wellbeing, so it's a good idea to consult the pros to help walk you through the process.  
This article is not intended as legal or tax advice. Taxpayers should seek advice regarding their particular circumstances from an independent legal, accounting or tax adviser. 
Take the next step
Our advisors will help to answer your questions — and share knowledge you never knew you needed — to get you to your next goal, and the next.
Get started
Want more? Get financial tips, tools, and more with our monthly newsletter.