How to Invest In the Stock Market
---
Tim Stobierski
Feb 21, 2023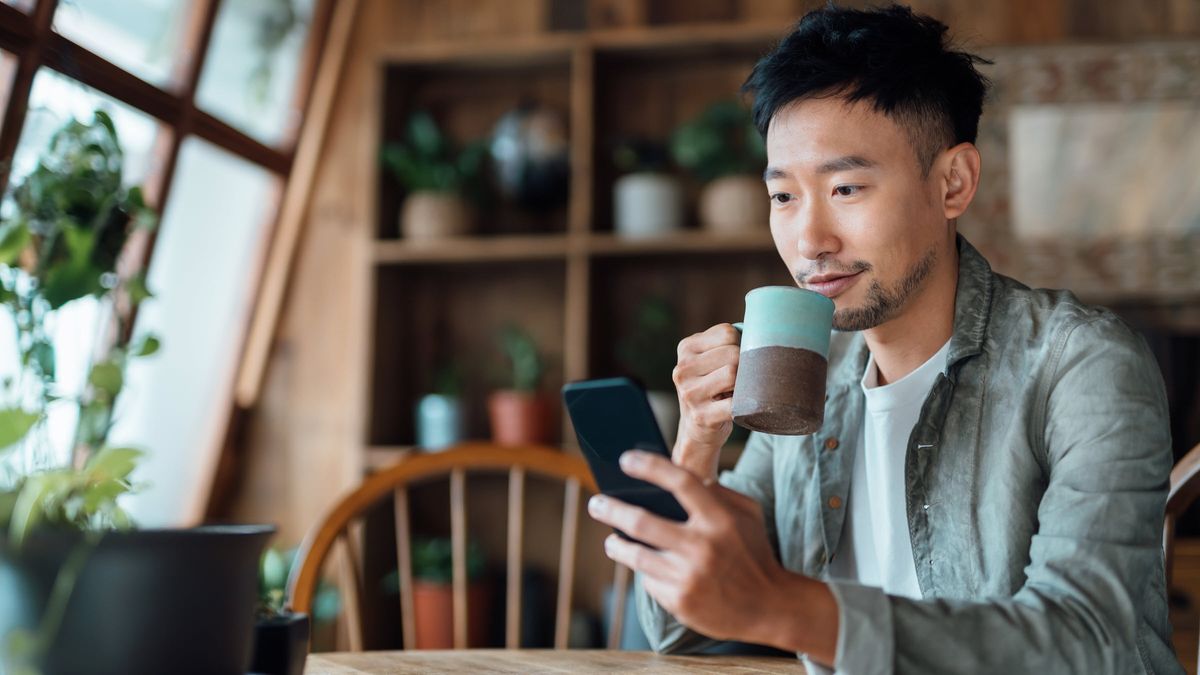 Are you thinking that you want to invest in the stock market?
If so, it's natural to have questions as you're getting started. Knowing some of the fundamentals of investing can help you feel more confident as you begin your investing journey.
Below, we answer some of the most common questions that new investors have about the stock market, including what it is, how it differs from other markets, and specific steps that you can take to begin investing.
What is a stock?
A stock is a type of security that represents partial ownership in a company. When you buy shares of a company's stock, you are essentially becoming a partial owner of that business. As the company's value grows (or falls) the value of your stock will increase and decrease as well — sometimes dramatically. Owning stock also entitles you to receive dividends, which are a share in the company's profits that are paid out to shareholders. Depending on the type of shares you own, being a shareholder can also give you the right to vote at shareholder meetings on items that relate to the management of the company.
Investors who own stocks generally can profit from their investments in one of two ways:
Capital gains: When a company's share price increases, investors can sell their shares of the company's stock for a profit. This is known as a capital gain.
Dividends: Some companies (especially mature companies with steady cash flows and profits) pay out a percentage of their corporate profits to shareholders in the form of dividends. These payments often come quarterly, but other schedules are possible as well. Dividend-paying stocks can be an important part of an income investor's portfolio.
What is the stock market?
In the simplest terms, the stock market is a place where investors can buy, sell, and trade shares of any publicly-traded company stock. While this activity originally took place in-person at physical stock exchanges like the New York Stock Exchange (NYSE), it has increasingly become digital thanks to trading platforms and computer apps.
However, the term "stock market" is also often used to refer to stock market indexes such as the S&P 500 or Dow Jones Industrial Average. The S&P 500, Dow Jones Industrial Average (DJIA), and Nasdaq Composite Index are amongst the most well-known market indexes — though many others exist as well.
A stock market index can be thought of as something like a hypothetical stock portfolio that is typically meant to track the performance of a variety of stocks from across the market. Because they consist of so many different holdings, indexes can be viewed as representative of the overall market, and many investors reference indexes to understand how the market is "doing" on any given day or week. Additionally, less well-known indexes exist that track the performance of a given economic sector such as information technology, or stocks that have a common trait, such as paying out a high level of dividends.
While many people refer to the Dow Jones Industrial Average when they refer to how the market is performing, did you know that it only tracks 30 large companies? The S&P 500 is a broader index, which tracks 500 companies — however these are large-cap companies, meaning they are considered to be large companies. While these indexes can give a general sense of how investments are doing, they do not represent all the types of investments you can own.
How does the stock market work?
Here's a simple overview of how the stock market works:
First, a company chooses to list shares on an exchange, like the NYSE. This is first done through a process known as an initial public offering (IPO). Companies may choose to issue additional shares in the future through a process known as a secondary offering, if and when they need additional capital for business activities. Proceeds from these offerings are often used to facilitate growth, but can also be used to pay down debt, fund acquisitions, and for other purposes.
When an investor wants to purchase stock, they make what is known as a bid offer, which typically reflects the highest amount they are willing to pay for a share of stock. When an investor wants to sell a stock, they make a so-called ask, which typically reflects the lowest price per share at which they're willing to sell.
Ultimately, supply and demand determine stock prices. When supply of shares to be sold is high and demand from buyers is low, share prices tend to fall. When supply is low and demand is high, share prices tend to rise.
How to Invest in the Stock Market
You cannot invest directly in the overall "stock market." But you can invest in the broad market quickly and easily by purchasing shares of an index fund. Index funds are available both as closed-end mutual funds as well as through a type of fund known as an exchange-traded fund (ETF).
An index fund is constructed to track a market index, like those discussed above (S&P 500, Nasdaq, Dow Jones, etc.). When you buy shares of an index fund, you're essentially buying fractional shares of companies that make up that index. This provides you with instant diversification that reflects the index you're and is the closest that you can get to investing directly in the overall "stock market."
Of course, you can also invest in the stock market by purchasing individual stocks via exchanges. However, when you're investing, it's typically a good idea to build a -diversified portfolio. While this can be difficult to do on your own, investing in funds can provide instant diversification.
Once you've decided whether you are going to buy mutual funds or individual stocks, you'll need to purchase these assets. This typically requires opening an investment account that allows you to purchase stocks or funds.
There are many different types of investment accounts that you can use to buy stocks. Because investment accounts are designed for different purposes, it's important to make sure you're using the right one for your financial goals.
For example, if you are looking to invest for retirement, you might choose to buy stocks through a 401(k) or IRA. If you are investing for your child's educational expenses, you might opt for a 529. If you are investing without a specific goal in mind, or you simply want freedom to access your money whenever you want, you might opt for a brokerage account.
Let's build your investment plan
Our financial advisors can build a plan that's designed for all economic seasons.
Get started
Getting Started
As you begin your journey toward investing in the stock market, it's important to consider your risk tolerance, investment timeline, and the financial goals that you are working toward — and to keep these factors in mind as you create your investment portfolio. It's also important to remember the role that diversification plays in reducing the volatility of your portfolio and managing the risks inherent to investing.
If you're interested in investing in the stock market but are unsure of your ability to build and manage a portfolio on your own, you might want to consider working with a financial advisor. These professionals can help you create an investment strategy that works for your unique situation and goals, while also considering your broader financial plan and all of the components (such as insurance, savings, and debt management) that go into your financial health.
This article is for informational and educational purposes only and should not be interpreted as financial or investment advice. All investments carry some level of risk including the potential loss of all money invested. Indexes and/or benchmarks are unmanaged and cannot be invested in directly. Diversification and strategic asset allocation do not assure profit or protect against loss.
Want more? Get financial tips, tools, and more with our monthly newsletter.