Investor Optimism Grows in Anticipation of a Pause by the Fed
---
Brent Schutte, CFA
Jun 12, 2023
Brent Schutte, CFA, is chief investment officer of the Northwestern Mutual Wealth Management Company.
Optimism on Wall Street continued to reign as the S&P 500 closed out last Friday with its fourth consecutive week of gains and recorded its highest close since mid-August 2022. The upbeat mood was once again driven by anticipation that the Federal Reserve would hold interest rates steady at its meeting this week and that the economy may still be able to emerge from the Fed's 14-month rate hike cycle without slipping into recession. The surge in confidence was also reflected in the latest results of the American Association of Individual Investors Investor Sentiment Survey, which showed those who describe themselves as bullish about the path for the stock market in the coming six months had jumped to 44.5 percent, up from just 29.1 percent who were bullish at the end of May. For further context, the latest bullish reading was the highest recorded since November 2021.
A pause by the Fed this week would be a welcome development; however, we believe it is premature to conclude that it would signal an all-clear for the economy. Fiscal and monetary policy has a lagging effect on the economy, and we don't think we have felt the full impact of 500 basis points in Fed tightening. Indeed, just as the tightening has pushed the goods side of the economy to or near recessionary levels, we believe the same fate likely awaits the services side. The latest data from the Institute of Supply Management (ISM) shows the headline reading for the services sector dropped to 50.3 (readings above 50 signal expansion), a decline of 1.6 points from April's level of 51.9. Except for a notable weak reading in December 2022, the May level was the lowest in three years. New orders fell to 52.9, down from the prior month's reading of 56.1. The decline in orders coincides with a drop in backlog and a spike in inventory sentiments, which rose to 58.3, up 11.1 percentage points from April's reading of 47.2. As such, we believe the sector may see further weakening in the months to come.
Taken in concert with the prior week's ISM data on manufacturing, which showed the goods side of the economy posting a ninth consecutive month of contractionary readings, we believe the overall economy is headed toward a shallow, mild recession. The composite reading for both reports weighted to reflect each category's impact on the economy is now at 49.9, a level consistent with past recessions. Fortunately, we believe the considerable progress already made in the Fed's effort to reduce inflation will provide room needed to cut interest rates as necessary to spur a recovery. Furthermore, should the economy slip into contraction, it would likely mark the end of any lingering embers of elevated inflation.
While the economic growth picture painted by recent ISM data is dim, the reports suggest a silver lining as it relates to the future of inflation. The most recent report on services shows that the prices paid reading fell, coming in at 56.2, down from April's reading of 59.6. As a reminder, the measure came in at 83.2 in April 2022 and reached an all-time high of 84.5 in December 2021. The precipitous drop is important because it has served as a leading indicator of so-called "super core" inflation (Personal Consumption Expenditures services excluding housing). Fed Chair Powell has identified super core readings as an area of focus in the Fed's evaluation of inflationary pressures.
The prices paid on the services side echos what was seen in the latest ISM report for manufacturing. According to the most recent report, prices also fell sharply, with a reading of 44.2, down from April's 53.2. Taken together and weighted consistent with each category's contribution to the overall economy, the ISM reading for prices has receded to 55, a level consistent with prices returning to normal in the coming quarters. Generally, there is a three- to six-month lag between lower ISM readings and broad inflation measures. However, the recent data suggests that a return to normal rates of inflation is likely to occur in the quarters, especially if our recession forecast is accurate.
Take the next step.
Our advisors will help to answer your questions — and share knowledge you never knew you needed — to get you to your next goal, and the next.
Get started
Wall Street Wrap
Here are some of the other items that caught our attention in a week of light data.
Jobless claims jump: Weekly jobless claims jumped to 261,000 new claims, the highest level since October 2021. The latest figure represents an increase of 28,00 from the prior week's upwardly revised level of 233,000. While weekly filings can be volatile, the four-week average for new claims rose to 237,250, an increase of 7,500 from the previous reading. Continuing claims (those people remaining on unemployment benefits) remain elevated at 1.757 million.
Capital spending moves higher: U.S. core capital goods orders, which excludes aircraft and defense spending, rose 1.3 percent month over month in April. The increase was greater than expected, but we would caution you that monthly readings are frequently volatile. When viewed over a longer period, capital goods spending was essentially flat over the past eight months and up just 1 percent over the past 12 months. While capital goods make up a much smaller portion of gross domestic product than does consumer spending, the tepid level of the past year suggests businesses are growing increasingly cautious with their dollars and provides another warning sign of a potential recession.
The week ahead
Tuesday: Wall Street will be focused on the latest Consumer Price Index report from the Bureau of Labor Statistics. Data continues to show progress in the disinflationary process, and it will be important that the trend continues, as this will be the final inflation measure the Federal Reserve reviews before announcing its rate hike decision on Wednesday. We will dissect the data, paying attention to the services side of the economy.
The NFIB Small Business Optimism Index readings for May will be out before the opening bell. The report should provide insights about the state of the labor market for small companies and expectations related to price increases at the consumer level in the year ahead.
Wednesday: All eyes will be on the Federal Reserve as it releases its statement following its monthly meeting. We expect the Fed will hold rates steady, but we will be listening for indications of whether the Fed views the move as a temporary pause or believes it can put an end to its rate hiking cycle. We will pay particular attention to see if the decision is unanimous to gauge the potential direction of future rate decisions.
The latest readings from the U.S. Bureau of Labor Statistics on its Producer Prices Index will offer a look at changes in costs for buyers of finished goods. It can provide insights into how easing input costs, such as raw materials and wages, are impacting the prices of goods bought by end consumers.
Thursday: Initial and continuing jobless claims will be announced before the market opens. Initial filings were up last week, and we will be watching to see if recent signs of some softening in the job market have taken root.
The U.S. Census Bureau will release the latest numbers on retail sales before the opening bell. The data should yield insights into whether consumers are curbing their spending habits in anticipation of a potential recession.
Friday: The University of Michigan will release its preliminary report on June consumer sentiment as well as inflation expectations. We will be watching the report for signs that respondents' expectations in the coming year and, more importantly, five- to 10-year period continue to ease.
NM in the Media
See our experts' insight in recent media appearances.
CNBC
Brent Schutte, Chief Investment Officer, discusses his outlook for inflation, wages and the likelihood of a recession. Watch
Bloomberg Radio
Brent Schutte, Chief Investment Officer, discusses his outlook for Federal Reserve interest rate policy and investment strategy for the second half of the year. Listen
Wall Street Journal
Brent Schutte, Chief Investment Officer, discusses what is fueling a recent rally in stocks and why the Fed may continue to raise rates in the coming months. Read
Follow Brent Schutte on Twitter and LinkedIn.
Commentary is written to give you an overview of recent market and economic conditions, but it is only our opinion at a point in time and shouldn't be used as a source to make investment decisions or to try to predict future market performance. To learn more, click here.
There are a number of risks with investing in the market; if you want to learn more about them and other investment-related terminology and disclosures, click here.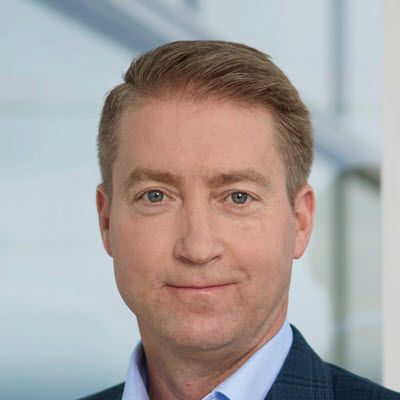 Brent Schutte, CFA
Chief Investment Officer
As the chief investment officer at Northwestern Mutual Wealth Management Company, I guide the investment philosophy for individual retail investors. In my more than 25 years of investment experience, I have navigated investors through booms and busts, from the tech bubble of the late 1990s to the financial crisis of 2008-2009. An innate sense of investigative curiosity coupled with a healthy dose of natural skepticism help guide my ability to maintain a steady hand in the short term while also preserving a focus on long-term investment plans and financial goals.
Want more? Get financial tips, tools, and more with our monthly newsletter.