Investors Look Past Encouraging Current Inflation Data
---
Brent Schutte, CFA
Oct 02, 2023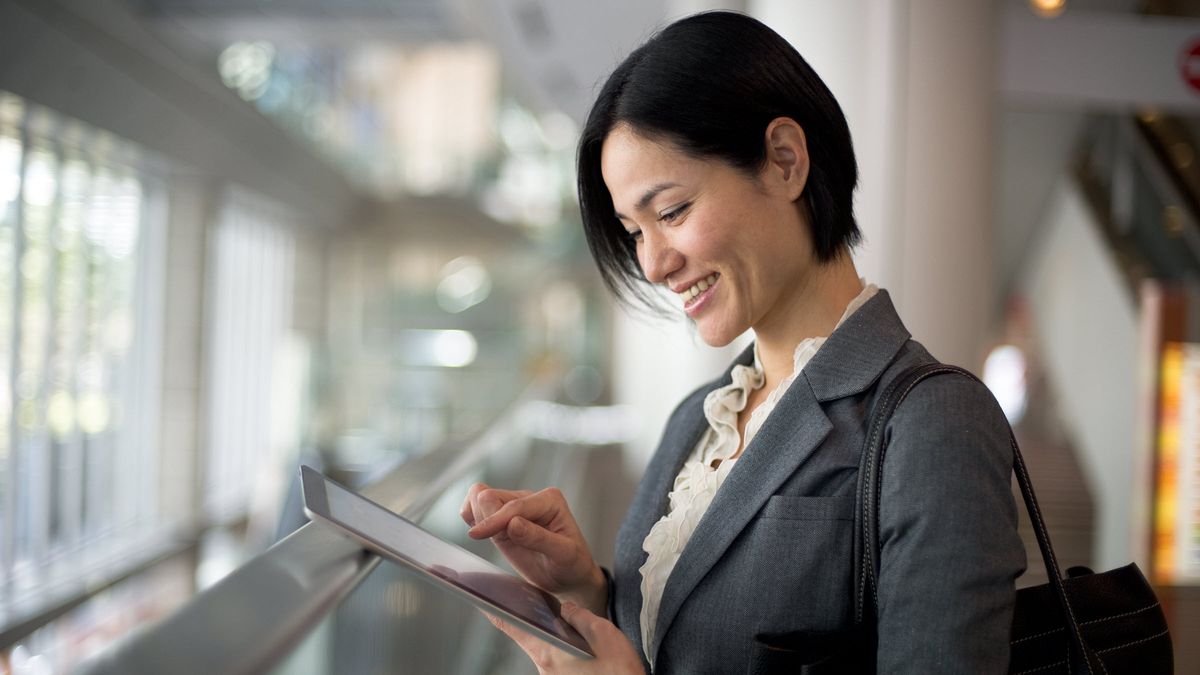 Brent Schutte, CFA, is chief investment officer of the Northwestern Mutual Wealth Management Company.
Equity markets finished the week on a down note as concerns about the length and impact of a looming government shutdown overshadowed better than expected data on inflation. Saturday night, the House and Senate approved a continuing resolution that will continue to fund the government through Nov. 17 at current budget levels. The stop-gap spending bill will allow time for further negotiations while keeping all federal departments open. We will continue to monitor the ongoing budget negotiations going forward.
The selloff for the week punctuated what had been a dismal month for equities. Despite generally positive news on the inflation front, investors grew increasingly concerned about the resiliency of the economy going forward. Indeed, last week's Personal Consumption Expenditures (PCE) Index from the Bureau of Economic Analysis showed that Core PCE, which strips out volatile food and energy prices, rose just 0.1 percent for the month and now stands at 3.9 percent year over year, down from July's reading of 4.3 percent and marking the lowest reading since May 2021. The report showed headline inflation rose 0.4 percent in August compared to a 0.2 percent rise in July and is now up 3.5 percent year over year, up from July's 12-month reading of 3.4 percent. However, much of the uptick was due to a 6.1 percent spike in gas prices from the previous month (gas and other energy goods in total were up 10.2 percent for the month).
While the latest inflation data continues a trend that we had forecast a year ago of declining current price pressures as the anomalies tied to COVID wore off, we believe members of the Federal Reserve have grown increasingly concerned about the threat of future inflation stemming from continued elevated wage gains. Their apprehension is tied to the lessons learned during the stagflation years of 1966-1982 when wage gains allowed consumers to pay ever-rising prices and resulted in elevated inflation becoming an embedded feature of the economy. Wage gains during the past year as well as ongoing expectations from union and non-union employees alike for significant pay raises throughout the economy likely only exacerbates the Fed's concerns. Fed Chairman Jerome Powell even alluded to that period during his press conference following the last Fed meeting when he said, "the worst thing we can do is to fail to restore price stability, because the record is clear on that. If you don't restore price stability, inflation comes back, and you can have a long period where the economy is just very uncertain and it will affect growth, it will affect all kinds of things. It can be a miserable period to have inflation constantly coming back and the Fed coming in and having to tighten again and again. So, the best thing we can do for everyone, we believe, is to restore price stability."
Given the Fed's belief that the current rate of wage growth is likely incompatible with its stated goal of an annual inflation rate of around 2 percent, we believe the Fed will be unwilling to ease up on the downward pressure it has been asserting on the economy through higher interest rates and draining excess liquidity by slowing the reinvestment of proceeds from maturing Treasurys that it bought in the early days of COVID. Instead, we expect the Fed will leave the current liquidity tourniquet in place until wages fall, which we believe will most likely occur because of a faltering economy.
Fortunately, with inflation falling as it has and inflation expectations still anchored and falling, the Fed should have room to cut rates to soften the blow of an economic downturn.
Take the next step.
Our advisors will help to answer your questions—and share knowledge you never knew you needed—to get you to your next goal, and the next.
Get started
Wall Street Wrap
Anemic consumer spending: The latest data from the Bureau of Economic Analysis shows inflation adjusted spending was lackluster in August, with total spending up 0.4 percent but less than 0.1 percent when adjusted for price increases. Goods spending, which has been weak for an extended period, declined while previously resilient spending on services is cooling—up just 0.2 percent for the month. On a year-over-year inflation-adjusted basis, total spending is up 2.3 percent with goods purchases rising 2.1 percent while services saw a 2.4 percent increase. For further context, goods spending was negative throughout much of 2022 and so the current increase is on a lower baseline.
Consumer confidence weakens on concerns about rising prices: Consumer confidence fell for a second consecutive month as concerns about price pressures and dim expectations for the economy took a toll on consumer's moods. The Conference Board's consumer confidence index fell to 103 in September, down from the prior month's upwardly revised reading of 108.7. The Expectations index, which measures consumers' short-term outlook for income, business and labor market conditions, fell to 73.7 from August's reading of 83.3 in August. It's worth noting that readings below 80 on the Expectations index have typically coincided with the arrival of a recession in the coming 12 months. While expectations declined, consumers' views of current economic conditions were little changed.
As a part of the index, the Conference Board measures how easy or difficult respondents find it to land a job. In September, those saying it's hard to get a job inched higher to 13.6, percent up from 13.2. Meanwhile, those who responded that landing a job was easier also moved higher to 40.9. The gap between those who find it hard or easy to get a job is the labor differential, something we've been tracking closely due to the Fed's keen interest in the employment picture. September's labor differential came in at 27.3, up modestly from August's reading of 26.7. This measure is considered a leading indicator of the labor market. As such, it is worth noting that the differential stood at 40.7 as recently as February of this year and was at 47.1 in March 2022, suggesting that the labor market is cooling.
Housing prices mostly flat: The latest S&P CoreLogic Case-Shiller Index shows home prices climbed 0.6 percent in July on a seasonally adjusted basis from the prior month, marking the sixth monthly increase in a row. July's reading shows home prices were also up on a year-over-year basis, rising 0.98 percent since August 2022. While recent data suggests the year-over-year price decreases may be over, we believe high interest rates will continue to cause affordability issues for potential buyers and limit upside price movements until either supply or household incomes increase or rates ease.
Capital spending rebounds: While much of the data out last week provided an updated picture of consumer spending, we also received some insights into business spending. Preliminary readings for August show business fixed investment moved higher with non-defense capital goods orders excluding aircraft rising 0.9 percent in August, up from a 0.4 percent decline in the prior month. Similarly, shipments increased 0.7 percent in the latest reading, up from a decline of 0.3 percent in July. However, the 12-month readings are lackluster with capital goods orders excluding defense and aircraft rising just 0.6 percent year over year and shipments up 2.6 percent over the past 12 months.
Jobless claims remain low: Weekly jobless claims were 204,000, up 2,000 from last week's upwardly revised figure. The four-week rolling average of new jobless claims came in at 211,000, down 6,250 from the previous week's revised average. Continuing claims (those people remaining on unemployment benefits) rose to 1.67 million, an increase of 12,000 from the previous week.
The week ahead
Monday: The manufacturing sector will be in focus as the Institute of Supply Management releases its latest Purchasing Managers Manufacturing Index. Recent readings have shown the sector in contraction territory, and we will monitor for any signs of change in direction. This report, along with Wednesday's ISM report on services will provide a clearer view of the economy in total.
Tuesday: The Bureau of Labor Statistics (BLS) will release its Job Openings and Labor Turnover Survey report. We'll watch for whether the gap between job openings and job seekers is continuing to narrow, which would help ease wage pressure for businesses.
Wednesday: The Institute for Supply Management releases its latest Purchasing Managers Services Index. Recent readings have shown growth in the sector slowing, and we will watch for any signs of additional weakening.
The latest readings on August factory orders will be released by the U.S. Census Bureau.
Thursday: Initial and continuing jobless claims will be announced before the market opens. Initial filings were up modestly last week, and we will continue to monitor this report for signs of changes in the strength of the employment picture.
Friday: The BLS will release the Jobs report. We'll be watching to see if the slowing pace of job and wage gains continued in August. Importantly, we will be monitoring the labor force participation rate to see if the recent rise in new entrants joining the workforce is continuing. A rise in labor force participation could help ease the current elevated wage pressures.
The Federal Reserve will release its latest look at the financial condition of consumers through its Consumer Credit report. Consumers have begun to take on more credit card debt in recent months, but overall balance sheets have remained strong. We will be watching for changes in debt levels in light of recent estimates that the financial cushion many consumers built during COVID is on the verge of being exhausted.
NM in the Media
See our experts' insight in recent media appearances.
Bloomberg Radio
Brent Schutte, Chief Investment Officer, discusses his market outlook for 2024. Listen
CNBC
Brent Schutte, Chief Investment Officer, discusses why small cap stocks look attractive despite the threat of a recession. Watch
CNBC
Brent Schutte, Chief Investment Officer, discusses his outlook for inflation, wages and the likelihood of a recession. Watch
Follow Brent Schutte on Twitter and LinkedIn.
Commentary is written to give you an overview of recent market and economic conditions, but it is only our opinion at a point in time and shouldn't be used as a source to make investment decisions or to try to predict future market performance. To learn more, click here.
There are a number of risks with investing in the market; if you want to learn more about them and other investment-related terminology and disclosures, click here.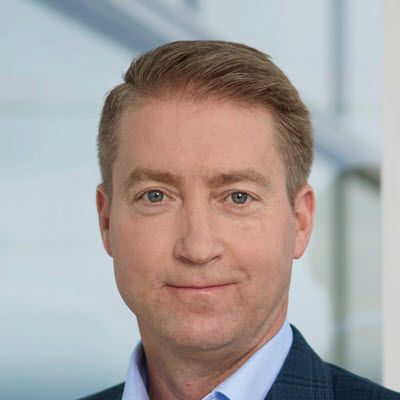 Brent Schutte, CFA
Chief Investment Officer
As the chief investment officer at Northwestern Mutual Wealth Management Company, I guide the investment philosophy for individual retail investors. In my more than 25 years of investment experience, I have navigated investors through booms and busts, from the tech bubble of the late 1990s to the financial crisis of 2008-2009. An innate sense of investigative curiosity coupled with a healthy dose of natural skepticism help guide my ability to maintain a steady hand in the short term while also preserving a focus on long-term investment plans and financial goals.
Want more? Get financial tips, tools, and more with our monthly newsletter.