Is Now a Good Time to Be House Hunting?
---
Jacqueline DeMarco
May 07, 2020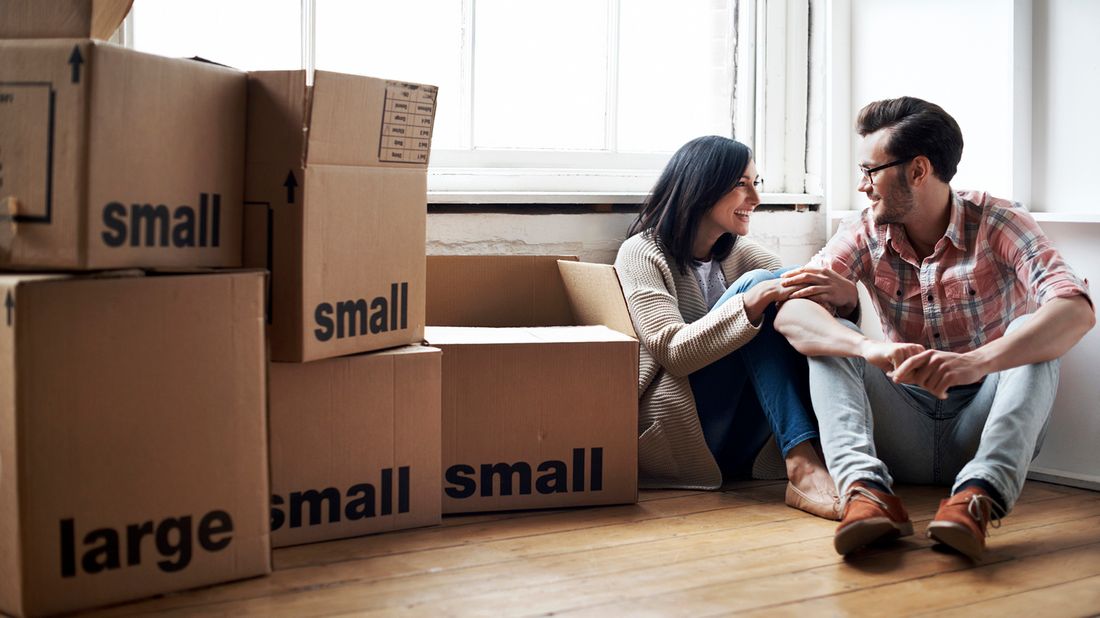 If you've read about how low mortgage rates are right now, you may be wondering if now is a good time to be house hunting, especially during the uncertainty of the coronavirus pandemic. But you don't necessarily need to rush your decision to buy a new home — here's why, according to some real estate pros. 
THE STATE OF THE HOUSING MARKET 
It's true that the current market offers many advantages for buyers. At the beginning of March, median list prices were up 4.4 percent annually on average — but one month later, they were up less than 1 percent, which represented the slowest growth in seven years. And mortgage rates are at a historical low: Average 30-year fixed rates were at 3.4 percent for the week ending May 1. 
"Rates are low, and buyers are locking in for 30 years," says Carrie George, a real estate agent and broker associate at Keller Williams Top of the Rockies Real Estate. "Now is a great time to secure a home and mortgage because the offset of 30 years of historically low rates far outweighs the temporary uncertainty COVID-19 has caused."
But don't make a real estate purchase simply because of a price drop, says Alex Young, a real estate agent at The Bow Tie Group of Keller Williams Green Bay. Though home prices are expected to fall 2 to 3 percent this year, "housing prices fluctuate all the time," he says. "Homes that are priced outside the market will always see their prices drop. Homes that are priced competitively with what's been selling will see their prices change very little."
"What's important isn't so much the drop in housing prices but having buyers with the incomes required to afford them," he says. "It doesn't matter how competitively a home is priced if there's nobody financially able to buy it in the first place."
WHAT IF YOU FIND A 'GOOD DEAL'? 
While jumping on a good deal during a time of economic downturn can be tempting, experts warn not to fixate on that. For one thing, attractive deals are not limited to times of economic uncertainty. "The best-case scenario is to find a property that falls within the wedge between being undervalued in a market or neighborhood with higher values — i.e., that diamond in the rough," Young says. "Good deals will always be out there; great deals were already bought before even going to market."
And your timing, more than your ability to find a deal, typically determines how you fare in the market. "In general, buyers pay market value for homes, no matter the circumstances," George says. "While markets have peaks and valleys, real estate is one of the only investments that has an overall upward trend. When you buy or sell usually determines how you fare in the market — timing is everything."
The most important thing to remember? Make sure you're in a financial position to buy a home, no matter the state of the world. Consider these three things.
Your Income Stability. What's the likelihood of your income remaining stable for the duration of the pandemic? Will your position or industry likely weather the market? Do you have enough money set aside to make payments for a few months if you were to lose your job? "If you are in a career that is financially uncertain and prone to severe changes because of the current economic conditions, then now might not be the best time to buy a home," Young says.  
Your Budget. Buying a home costs more than just a down payment — there are inspections, appraisals and loan origination costs, to name a few. So if you're already feeling financially stretched, you're probably better off waiting. 
Another budget consideration: Don't let your pre-approval amount dictate the price tag of the home you want; many people get pre-approved for a higher mortgage than you can comfortably afford. Take a look at your spending and see how big of a housing payment your budget can actually withstand. "Then, speak with your lender to find out how that translates to a mortgage. It's not about being able to buy a home, but being able to afford it," Young says. 
Your Reason for Buying. Maybe you've just gotten married, are growing your family or are downsizing in advance of retirement. There are many "why's" to homebuying. But if your "why" is "just because," think a little harder. 
"Keep in mind that buying a home allows you to experience the highest highs and the lowest lows, so if everyone that is a decision maker is ready for the challenge, go for it," Young says. But if that sounds too daunting, you may ultimately decide to wait. 
Of course, there's no harm in browsing. "There's a difference between searching and buying," Young says. "The best time to start searching for a home is whenever you feel curious about the market." So whether it's been in your future plans for a while or you're just feeling inspired after an HGTV binge, now's as good a time as any to start fantasizing about your next home sweet home.
Take the next step
Our advisors will help to answer your questions — and share knowledge you never knew you needed — to get you to your next goal, and the next.
Get started
Want more? Get financial tips, tools, and more with our monthly newsletter.