Questions About Life Insurance Without a Medical Exam
---
Northwestern Mutual
Dec 16, 2021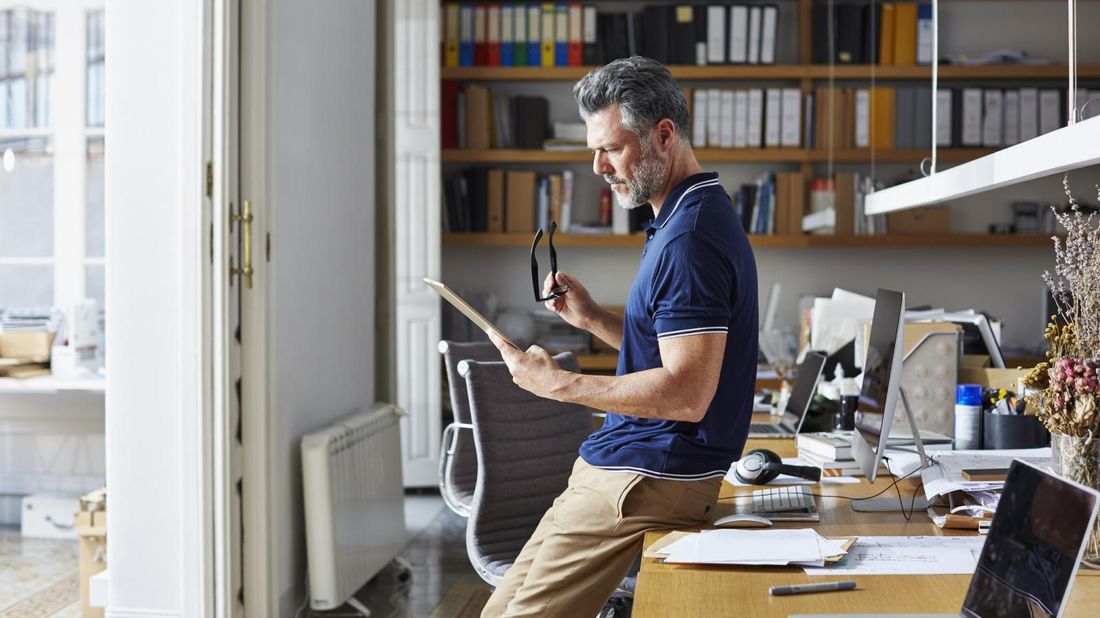 In the past, applying for life insurance often included a nurse visit to obtain your blood pressure and other vitals as well as blood and urine samples. This type of medical exam is part of a process called underwriting, which helps determine your mortality risk (aka your life expectancy) so that an insurance company can offer you a policy with the lowest possible premium rates. Typically, the better your health status, the lower your premium rates. 
In recent years, more and more insurance companies have allowed clients to obtain a life insurance policy without a medical exam as part of the underwriting process. And it's even possible to get policies where no underwriting is required. 
Here's what to know about getting life insurance, particularly if you're interested in a policy that doesn't require a medical exam. 
What types of life insurance policies are available without a medical exam? 
Simplified issue life insurance 
Depending on your age and the amount of life insurance desired, you may be eligible for a product called simplified issue life insurance. No physical exam is required, but you'll have to answer detailed questions about your medical history. With these types of products, it's very important to provide an accurate account of all prior medical issues so that an insurance company can fulfill its obligation to you and your beneficiaries at time of claim. 
Typically, products such as whole life and term life insurance will offer this type of streamlined underwriting, which is another good way to obtain life insurance at the best premium rates possible. Although your application still goes through underwriting, the process is much quicker than the traditional underwriting process required with other types of life insurance products.     
Guaranteed issue life insurance 
Guaranteed issue life insurance is a type of life insurance that you can get regardless of your health. Some types of guaranteed issue policies may have a waiting period and higher premiums than life insurance policies that go through underwriting. In addition, the maximum death benefit available when purchased individually is much lower than with other products, usually around $25,000. This option is typically used by people who can't qualify for any other life insurance policy due to their medical history. 
Group life insurance 
Group life insurance is offered to members of a group, usually employees of the same company. Group life insurance does not require a medical exam, but the death benefit with this type of policy is typically not more than one to two times your annual salary, or $50,000. 
Why do some life insurance policies require a medical exam? 
In order to give you the lowest possible premium as well as a death benefit more than one to two times your annual salary, the insurance company needs to evaluate your mortality risk through an underwriting process that looks at factors that influence your lifespan. Your past medical history and current state of health are two of those factors. 
A medical exam gives the insurance company a more accurate picture of your mortality risk. If your health exam shows no major issues, you'll be considered less risky and can benefit from lower premiums than someone with significant medical conditions. 
Are there any benefits from life insurance policies that require a medical exam? 
If you are a healthy person and can provide information that confirms your good health with a medical exam and/or medical questionnaire, a life insurance company can offer you insurance at a much lower cost than in cases where no medical information is provided. You can also typically get a higher death benefit amount with life insurance policies that include medical underwriting. 
How can I find the most valuable life insurance plan for me? 
A comprehensive and secure financial plan should include life insurance. For a policy that requires medical underwriting, you are always better off applying when you're young and healthy than waiting until you are older or after you have developed health issues.  
Unlike term life insurance, a whole life insurance policy has benefits beyond the death benefit, including a cash value component and the potential for the cash value to grow faster through dividends1, which are not guaranteed. Plus, your coverage lasts your entire life as long as you pay the required premiums. Although whole life premiums cost more than term life premiums for the same amount of coverage, with term life insurance, a death benefit is paid only if you die before the end of the policy term.  
It's possible to have both whole and term life insurance policies at the same time, and you may be able to convert an existing term policy to a whole life policy. A financial advisor can help you tailor a life insurance plan that fits your budget and insurance needs. 
Are there other ways to get life insurance policies that don't require a medical exam? 
Many people buy policies for their children to lock in low rates while they are very young and because applicants below age 17 may not require a medical exam, only a medical questionnaire.
If you buy a term life insurance policy, your life insurance company may give you the option of converting your term life policy to a whole life policy without a new medical exam. Your whole life policy has level premiums as long as you retain your policy. 
Find the right life insurance for your situation 
Before you limit your life insurance options to guaranteed or simplified issue policies, consider speaking with a financial advisor, who can provide you with the best options to obtain financial protection for yourself and your loved ones. 
1With whole life, you can receive annual dividends that you can add to your policy to increase your death benefit and accumulated value, take as cash, or use to pay premiums. 
Take the next step
Our advisors will help to answer your questions — and share knowledge you never knew you needed — to get you to your next goal, and the next.
Get started
Want more? Get financial tips, tools, and more with our monthly newsletter.