Need Retirement Travel Ideas? Consider These 4 Road Trips
---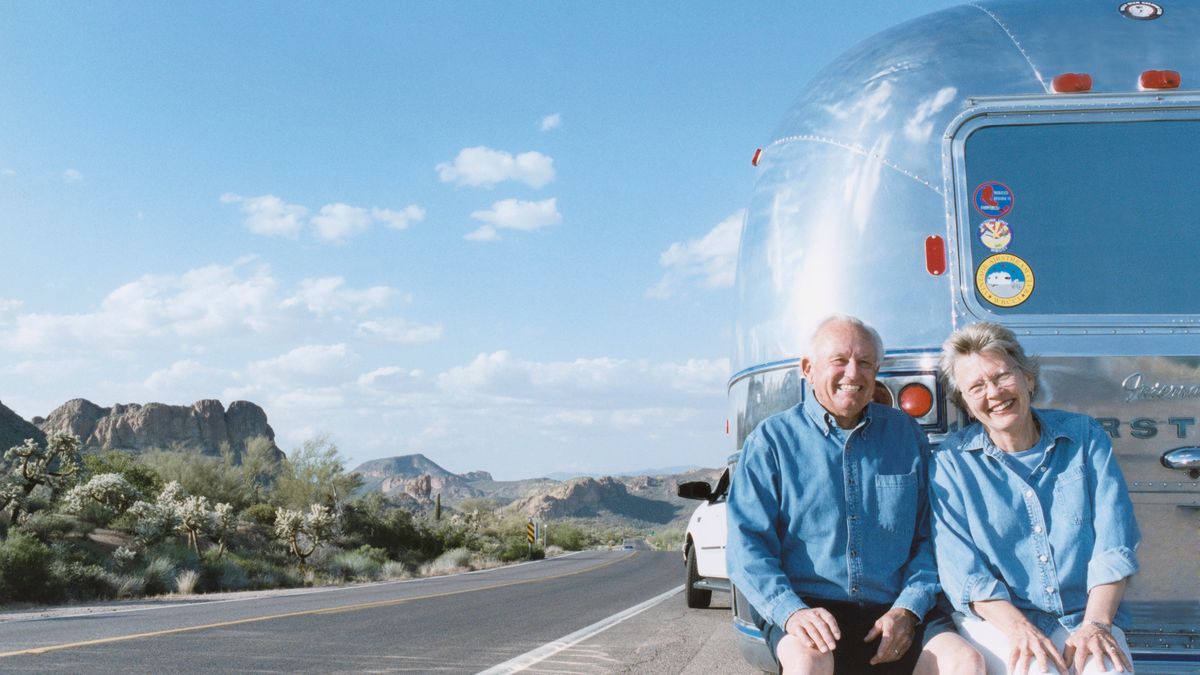 Having the flexibility to take more extended vacations is one of the benefits of retirement. But dealing with flight cancelations and delays might be enough to deter even intrepid travelers.
Fortunately, road trips offer adventure, culture, and the outdoors—as well as flexibility for almost any budget. These four U.S. road trip itineraries will give you a glimpse into parts of the country you may have always wanted to experience.
Black Hills Loop, South Dakota (approximately 550 miles)
We have all heard of Mount Rushmore, but there is much more to see surrounding the Black Hills National Forest than this historic landmark. Start by spending a few days in vibrant Rapid City. You might hop on a City View Trolly for a tour of downtown, check out the Petrified Forest, drive through Bear Country, or enjoy the delicious pork chops at Tally's Silver Spoon.
Badlands National Park is a must-see, offering everything from the most beautiful sunset and sunrise drives to wildlife viewing, fossil preparation, and hiking. Door Trail is a gentle hike with incredible views. It's a day trip from Rapid City or you may consider camping overnight in the park.
The best time to see Mount Rushmore National Memorial is when the park opens at 8 a.m. The self-guided audio tour is excellent. After half a day at Mount Rushmore, drive less than 30 minutes to Custer for lunch at The Custer Beacon. Nearby you'll find Custer State Park, Sylvan Lake, and Wind Cave National Park.
Deadwood is an old west town with a rich history. Stay at the Lodge at Deadwood and enjoy live music, take an experiential tour, and shop. Finally, the 19-mile Spearfish Canyon Scenic Byway is not to be missed.
El Paso to Santa Fe (approximately 400 miles)
This road trip is for history buffs and nature lovers and begins with the El Paso Scenic Drive along the Franklin Mountains, with impressive views of El Paso and Juarez. If you have the time, there is plenty to see and do in El Paso. The next stop a short drive away is Mesilla Plaza: It's a National Landmark Historic District and a key part of U.S.-Mexico history.
Less than an hour north is Las Cruces, a town with galleries featuring local artists, live music, theaters, and festivals. There is also a farmer's market on Wednesday mornings. The Lundeen Inn of the Arts, a restored Mexican territorial inn, is a great place to stay overnight.
Continue on Route 25 to Socorro, home to Bosque del Apache National Wildlife Refuge, where tens of thousands of geese, ducks, and cranes spend winter. Sample a green eggs and ham burger at Bodega Burger Company, and grab some Red Wagon Coffee before you depart. 
Along this road trip, check out the Petroglyph National Monument near Albuquerque, featuring 25,000 rock carvings, some dating as far back as 2,000 B.C., and the Sandia Peak Tramway. The Loretto Chapel and its beautiful staircase near Sante Fe are also not to be missed.
Ready to turn your dreams into a financial plan?
Our advisors will walk you through what to do next — and will be there every step of the way.
Let's talk
Savannah to Jacksonville (approximately 150 miles)
Don't be fooled by the number of miles. This adventure can take anywhere from a long weekend to 10 days. The Colonial Coast Birding Trail runs from Savanah to St. Mary's to the Okefenokee National Wildlife Refuge. A mobile app will guide bird lovers to some 300 species of birds.
Continuing south, head to Little St. Simons Island, part of the Golden Isles of Georgia. The island is a day trip for most, or stay overnight at the Lodge on Little St. Simons Island and enjoy intimate guided kayaking, hiking, birding, and fishing adventures.
Brunswick is home to the historic Ritz Theater, which offers a full calendar of events. You can also visit the Hofwyl-Broadfield Plantation, which represents the state's rice coast history. Gary Lee's Market serves up delicious Southern-style barbeque.
High Tide Aviation offers surprisingly affordable scenic air tours of the Golden Isles from St. Simons Island to Jekyll Island. Don't miss out on the crab cakes at Barbara Jean's on St. Simons. Jekyll Island is also home to the Georgia Sea Turtle Center, a rehabilitation and education facility where you can sign up for guided with Evening Turtle Walks.
Seattle to Sacramento  (approximately 750 miles)
Traveling along the Pacific Coast is alluring, but several inland routes, including the one from Seattle to Northern California, have charms of their own. The first stop on this epic road trip is Mount Rainer National Park, over 14,000 feet above sea level, which offers hiking, biking, fishing, and boating. One of our favorite ways to explore the park is through the ranger-led programming. Check out the calendar of events but try to visit the park on a weekday, if possible, so you can avoid the weekend crowds.
The hike to Multnomah Falls is picturesque and paved. Continuing on to Benson Bridge is worth the views from the top of the waterfall. 
One affordable place to stay is the Columbia Gorge Hotel. If you are too tired to venture out after a day (or days) of exploring, the Hood Restaurant on-site has beautiful views of the Columbia River. The nearby Maryhill Museum has pretty grounds to stroll around, and a Stonehenge Memorial just down the road.
Continue down to Bend, Oregon, a small city in the mountains made for people who love the outdoors. Stroll through Drake Park, grab an afternoon coffee and treat from Lone Pine Coffee Roasters, and stay at the Campfire Hotel (especially in summer to enjoy the outdoor pool).
Crater Lake National Park formed over 7,000 years ago and is an incredible place to take in the Pacific Northwest. The Annie Creek Canyon Trail hike takes about an hour. The Godfrey Glen trail meanders through an old-growth forest and can be enjoyed by people of most fitness levels. As always, the National Park Service offers excellent ranger-led walks and programs.
On your way to Sacramento, stop at Shasta-Trinity National Forest. This interactive map will help you find the perfect way to spend your time. The Velvet Elephant is a great place to pick up a gift and be sure to replenish at Mom's for amazing chicken and waffles.
Want more? Get financial tips, tools, and more with our monthly newsletter.