Planning With Northwestern Mutual
Northwestern Mutual Expects Record-Breaking $7.3B Dividend Payout in 2024
---
Northwestern Mutual
Sep 28, 2023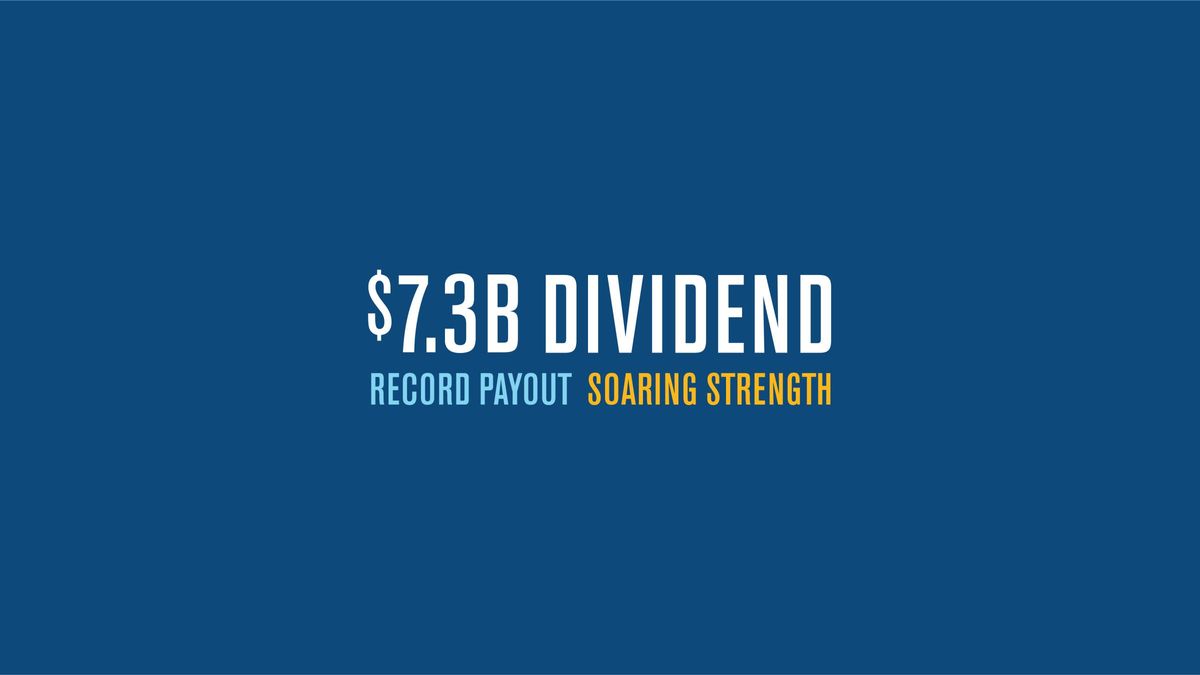 After a decade of unprecedented market volatility, ongoing inflation, and other economic pressures on financial institutions, Northwestern Mutual is proud to share that we expect a record-setting dividend payout of $7.3 billion in 2024.
Our philosophy has always been to share our success with policyowners by paying the highest possible dividends over time while maintaining our financial strength. In fact, this is the 33rd consecutive year that Northwestern Mutual has earned the highest financial strength ratings awarded to any U.S. life insurance or financial services company from each of the four major agencies—Fitch Ratings, Moody's, Standard & Poor and A.M. Best.
What are dividends?
Each year, we make certain financial assumptions. For example, we estimate how many claims we will pay, project returns on our investments, and plan for how much it will cost us to operate our business. If our actual experience is better than we expected (i.e., better than the assumptions underlying our policy guarantees), we may choose to pay a portion of those extra funds back to our policyowners in the form of a dividend; we have done so for more than 150 years.
How you can use your dividend
As a Northwestern Mutual policyowner, there are three ways to use your dividend:
Purchase additional coverage in your permanent life insurance policy to enable the death benefit and cash value of your policy to grow faster.

Pay a portion or even all of your insurance premium (if your dividend is large enough to do so).

Take it as a cash payout, in which case we will send you a check to use however you'd like.
Read more about today's announcement.
The dividend scale and the underlying dividend interest rates are reviewed annually and are subject to change. Future dividends are not guaranteed. Northwestern Mutual continues to have the highest financial strength ratings awarded to any U.S. life insurer by all four of the major rating agencies: A.M. Best Company, A++ (highest), August 2023; Fitch Ratings, AAA (highest), August 2023; Moody's Investors Service, Aaa (highest), June 2023; S&P Global Ratings, AA+ (second highest), May 2023. Third-party ratings are subject to change and are a measure of the company's relative financial strength and security but are not a reflection of the performance or stability of funds invested in a company's separate accounts. Ratings are for The Northwestern Mutual Life Insurance Company and Northwestern Long Term Care Insurance Company.