Should I Buy a Starter Home, or Save for a Forever Home?
---
Jennifer Liu
Aug 31, 2017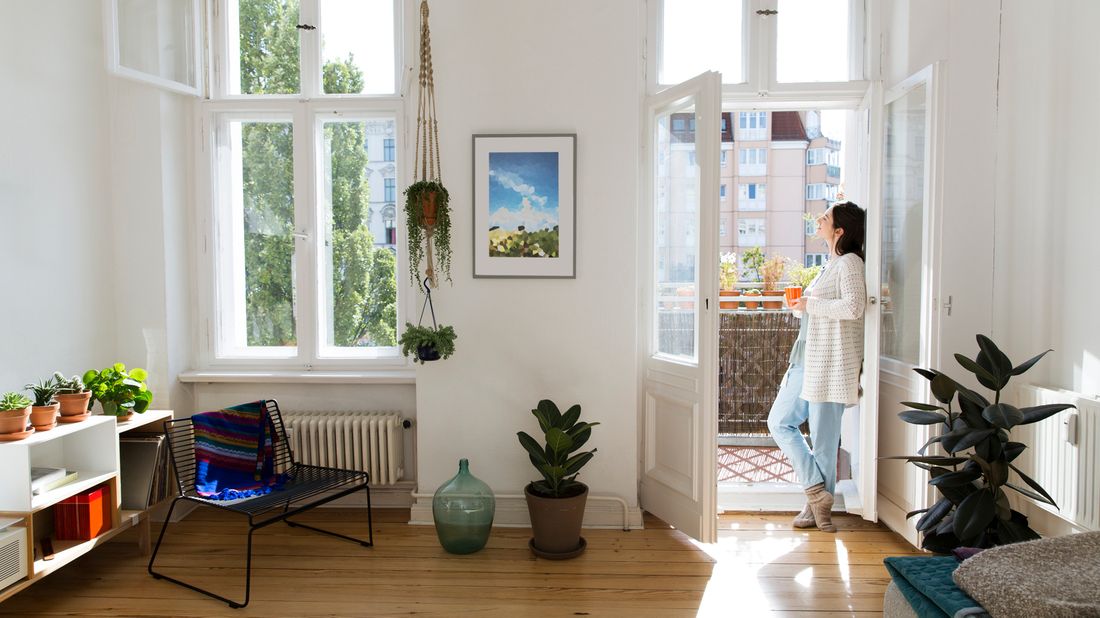 So you've decided to leave behind the life of lease agreements, above-floor neighbors and avoiding your landlord — welcome to the world of homebuying! While you may have already solved your own rent-versus-own debate, deciding whether to strike now and get a modest house with what you can afford, or wait a little longer and save up for a larger home you can grow into, is another major decision. A real estate agent and a financial planner weigh in on when it makes sense to buy a starter home or a forever home.
WHEN A START HOME MIGHT BE A GOOD IDEA
You plan to stay put for more than five years and can save on rent. It's a no-brainer for most who can afford it: Why fork over thousands in rent to a landlord when you could use that money to build equity for yourself? If you have the means to cover a monthly mortgage, plus all the added costs of being a homeowner, for less than what you'd be paying in rent, buying a home now can be a good idea. That is, of course, only if you can make it worth your while.
"Overall, because of the high transaction costs of buying and selling a property, it doesn't make sense to buy a starter home at all unless you're planning to stay for five to seven years," says financial planner Matt Shapiro, CFP®.
You want to take advantage of low interest rates but can't afford — or don't want — a lot of house right now. Interest rates on 30- and 15-year fixed mortgages are on a downward trend. This can be an encouraging sign for new homebuyers to lock in a good rate today, says Dana Bull, a real estate agent with Harborside Sotheby's International Realty in Boston. "A starter home can be a good idea for anybody who feels like buying a forever home is outside of their means right now, but wants to invest instead of rent," she says.
The house has potential to become your forever home. While a traditional starter home may be smaller, Bull says to look beyond what's already on the lot for potential to stay beyond the starter period: Is there room to make additions to the property if you need more space? Is it in a good school district for kids in your future? If the idea of helping to establish a new neighborhood and grow with it is appealing to you, a starter home may be a right fit for you and your goals.
You can rent it out later if your plans change. If you end up needing to move, one way to continue covering your mortgage until you're in a place to sell is to rent it out. "Prior to writing up an offer, analyze the neighborhood's rental market and understand how this strategy can play out," Bull says. Remember though: Deciding to become a landlord is a huge lifestyle commitment and may not work for every situation.
WHEN A FOREVER HOME MIGHT BE A GOOD IDEA
A wedding or a new baby are somewhere in your future. Here's where it pays to think beyond the five-year mark. Even if you're not planning to grow your family for a while, you may be better off buying a bigger space now instead of waiting until you absolutely need it.
Think about it this way: Say you're planning your wedding or expecting a baby. If you're doing so while also trying to sell your starter home and buy a forever home, you might be setting yourself up for some bad financial decision-making.
"Avoid making one of the biggest purchasing decisions during an emotional time in your life," Shapiro says. Having your forever home now can ease future stress when other life milestones start popping up on your radar.
You can rent rooms out to cover your mortgage. Wondering what you're going to do with those spare bedrooms until you need them? Here's another situation where, if you're willing to play landlord, you can rent out extra space in your home to help cover your mortgage, Shapiro says.
You're ready to take on more responsibility. Owning any home means you're ready to commit your Saturdays to Home Depot runs and all kinds of yard maintenance.
"For someone who's never owned a home, it does bring a fair amount of new responsibilities that often take people by surprise," Shapiro says. That's not to say a smaller property can't be just as big of a homeowner's headache, but there can be more maintenance required of a bigger home, so understand what you're getting into, Shapiro says.
THE TAKEAWAY
The size of your home is an incredibly personal decision that can depend on market factors, financial resources and your own personal goals for your future. No matter which way you go, don't stretch yourself financially. Remember that your mortgage should be no more than 28 percent of your gross monthly income, and committing 20 percent toward a down payment can save you from having to buy private mortgage insurance.
Bottom line: Think long and hard about whether you're ready for the long-term commitment of owning a home of any size. And don't be afraid to start small if there are opportunities to make the situation work in your favor no matter what life throws at you.
"There are plenty of scenarios when starter homes wind up being forever homes," Bull says. "Once you've settled down into a great neighborhood, you may never want to leave. As you're touring properties, always look for ways to make the place work beyond just the here and now."
Certified Financial Planner Board of Standards Inc. owns the certification marks CFP®, CERTIFIED FINANCIAL PLANNER™, CFP® (with plaque design) and CFP® (with flame design) in the U.S., which it awards to individuals who successfully complete CFP Board's initial and ongoing certification requirements.
Take the next step
Our advisors will help to answer your questions — and share knowledge you never knew you needed — to get you to your next goal, and the next.
Get started
Want more? Get financial tips, tools, and more with our monthly newsletter.