Stocks Continue to Look Past Turbulence
---
Brent Schutte, CFA
Jun 01, 2020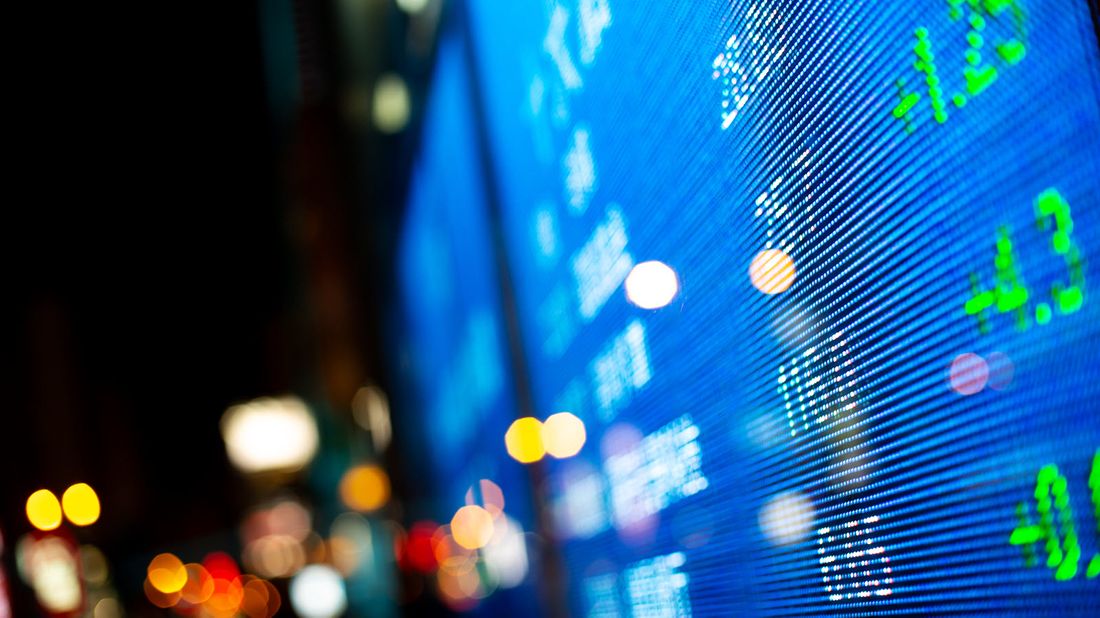 It was, without a doubt, a turbulent week. President Donald Trump's executive order opened a new front in a battle with Twitter and social media in general. The horrific death of George Floyd sparked large, sometimes violent, protests in Minneapolis and cities throughout the country.  And, sadly, the coronavirus death toll in the U.S. eclipsed 100,000 Americans — a grim milestone for a country eager to reach the other side of a global pandemic.  
Despite these troubling developments, stocks rallied and brought the S&P 500's gains for the month to 4 percent. Stocks continue to derive momentum from re-opening optimism, vaccine progress and continued support from the Federal Reserve and Congress. What's more, a dark cloud of renewed tensions with China broke slightly after President Donald Trump declined to issue new tariffs or other trade restrictions during a Friday news conference. Now, let's recap that week that was and get you ready for the week that's ahead.  
WALL STREET WRAP 
A Sigh of Relief: On Thursday, stocks turned lower after President Trump announced he'd hold a news conference regarding China the following day — perhaps driven by fears he would announce new trade actions. But the media event came and went Friday afternoon, and stocks waged a relief rally of sorts as the worst didn't come to pass. Instead, Trump said the U.S. would revoke special treatment for Hong Kong, sanction government officials, limit student visas for Chinese students and increase scrutiny of Chinese companies that list on U.S. exchanges.  
Opinions will vary on these policy moves, but the consensus from Wall Street was that these targeted, retaliatory measures will inflict far less economic damage than new tariffs — hence Friday's rally into the close.  
Consumer Confidence Rises, Beats Expectations: The Conference Board Consumer Confidence Index rose to 86.6 in May, up from 85.7 in April. The current conditions index fell from 73 to 71.1, the lowest since 2013, as consumers expressed concern about their financial prospects. However, expectations for the future rose, with a record 43.3 percent expecting business conditions to improve over the next six months. Interestingly, consumers expect inflation to rise 6.2 percent over the next 12 months even though core inflation in April fell 0.4 percent and is only up 1 percent year over year.  
Spending Down, Incomes Up: Consumers pulled back spending in record fashion for the second straight month in April. Spending, which accounts for more than two-thirds of GDP, declined 13.6 percent last month, the sharpest decline since the government started tracking the data in 1959. Spending was dragged lower by healthcare, as consumers didn't pay for dental, elective surgeries and other non-emergency services as facilities remained closed.  
At the same time, incomes rose 10.5 percent last month (they would have declined 6.3 percent without government stimulus). It appears that Americans are saving that cash as the savings rate hit a record 33 percent. Fattened savings accounts could provide a nice spending tailwind in the second half of the year (including the all-important holiday season), especially if workers are hired back and re-openings progress relatively smoothly. Further, while initial jobless claims reached 2.1 million last week, it's the lowest tally since shutdowns began. And in other sign of improving conditions, continuing jobless claims unexpectedly fell to 21.1 million from 24.9 million, an indication Americans are slowly finding work.  
Businesses See Slow Recovery, Labor Challenges: A few key themes stuck out from the May 27 release of the Federal Reserve's Beige Book, which is a collection of economic observations from the Fed's 12 districts. Overall, PPP loans helped businesses limit or avoid layoffs, but they're having trouble getting employees back to work — and it's not necessarily because jobs aren't available. Businesses said workers' health concerns, limited access to childcare and unemployment benefits that exceed normal wages are also keeping workers on the sidelines.  
Commodity costs are trending lower, which is helping with input costs. However, some businesses are raising wages (to compete with unemployment benefits) while others are spending more on cleaning and infection prevention at their facilities. Looking ahead, businesses believe the worst is behind them, but they foresee a slow recovery ahead as they grapple with reduced capacity, shifting consumer behaviors and general uncertainty about the trajectory of the coronavirus.   
THE WEEK AHEAD  
Main Street Lending Program Ramps Up: In comments last week, Fed Chairman Jerome Powell said the central bank was days from opening its Main Street Lending facility, which would provide loans directly to medium-sized businesses (up to 15,000 employees or $5 billion in revenue) that are too large for PPP funds, but too small to issue bonds or stock. While the loans would technically be administered by banks, the Fed would buy up 85 to 95 percent of each loan, significantly reducing risk. The Fed is showing its policy flexibility here, as it traditionally ensures liquidity in capital markets rather than loan directly to businesses.  
 "It is by far and away the biggest challenge of the 11 facilities we have set up," Powell said during a webinar interview Friday.  
Those first loans could hit business accounts this week and will likely be a storyline markets follow.  
PMIs This Week: The Institute for Supply Chain Management will release its May PMIs for the manufacturing and nonmanufacturing sectors in the U.S. While the market has been willing to overlook what was predictably awful data in March and April, these reports will get far more scrutiny this month and moving forward. Now that the economy is gradually reopening, the data doesn't need to snap back to 2019 levels, but markets will be looking for an uptick or some improvement. Stocks could be sensitive to readings that underwhelm or overwhelm.  
Across the Pond: The European Central Bank will announce its June monetary policy decisions this week. The ECB is expected to increase its quantitative easing purchases PEPP program, and it may — like the Fed — broaden the types of assets it purchases under the program. The European Commission last week announced a fiscal proposal worth €750 billion to help European countries finance the cost of recovery. This week, international investors will be gauging how much policy support will come from the ECB.  
Other Data: Other important numbers to keep an eye on this week: nonfarm payrolls and initial jobless claims. First-time jobless claims have been on a steady decline since peaking in April; still, 2.1 million first-time claims were filed for the week ended May 23. If that number falls sharply this week, it'll be another sign we're heading in the right direction.  
Commentary is written to give you an overview of recent market and economic conditions, but it is only our opinion at a point in time and shouldn't be used as a source to make investment decisions or to try to predict future market performance. To learn more, click here. 
There are a number of risks with investing in the market; if you want to learn more about them and other investment related terminology and disclosures click here. 
Take the next step
Our advisors will help to answer your questions — and share knowledge you never knew you needed — to get you to your next goal, and the next.
Get started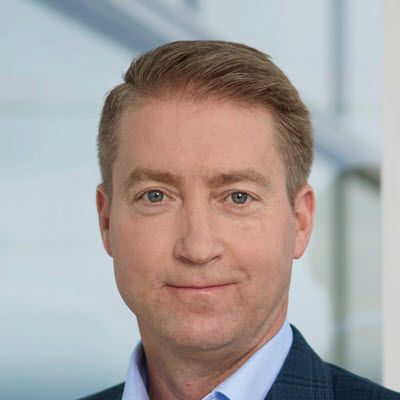 Brent Schutte, CFA
Chief Investment Officer
As the chief investment officer at Northwestern Mutual Wealth Management Company, I guide the investment philosophy for individual retail investors. In my more than 25 years of investment experience, I have navigated investors through booms and busts, from the tech bubble of the late 1990s to the financial crisis of 2008-2009. An innate sense of investigative curiosity coupled with a healthy dose of natural skepticism help guide my ability to maintain a steady hand in the short term while also preserving a focus on long-term investment plans and financial goals.
Want more? Get financial tips, tools, and more with our monthly newsletter.