Planning With Northwestern Mutual
Test Your Financial Literacy With This Quiz
---
Northwestern Mutual
Apr 30, 2018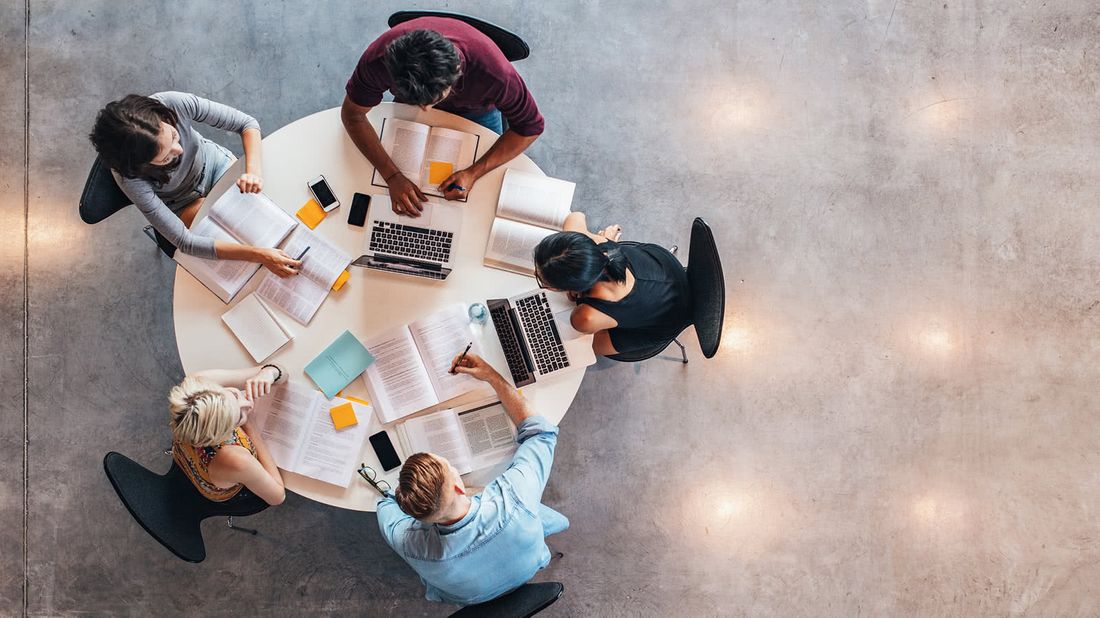 In honor of Financial Literacy Month, take our quiz to test your financial smarts and learn some quick money lessons along the way. (And this is just for fun — you're on the honor system here!)
1. WHAT IS DTI?
a. Down payment-to-income ratio
b. Debt-to-income ratio
c. Down to impress
d. Debt-to-interest rate ratio
Answer: b. Debt-to-income ratio. This is the total of your monthly debt payments (e.g., what you pay for auto loans, student loans and credit cards) divided by your gross monthly income. Lenders, particularly mortgage lenders, use this number to determine how much of a loan you may be able to afford, and it helps them figure out whether to approve you for a loan. Generally, lenders prefer that your DTI doesn't exceed 36 percent. Here's more about what to know if you're looking to buy your dream home.
2. A ROTH RETIREMENT ACCOUNT…
a. Lets you save with money you have already paid taxes on today. That money will grow tax-free, and you won't pay any taxes on it when you take it out in retirement.
b. Lets you put in money today without paying any taxes on it. But when you take it out in retirement, it will get taxed.
c. Is an acronym for Retire Over to Hawaii.
d. Lets you save tax-free today and take money out without paying taxes in retirement.
Answer: a.There are many differences between traditional and Roth retirement accounts, but one of the biggest is how they are taxed. You fund traditional accounts with pre-tax dollars and they grow tax-deferred, so you'll pay taxes in retirement when you withdraw money. Roth accounts, meanwhile, are funded with post-tax dollars and generally grow tax-free, so when you take out money in retirement, you won't pay any taxes. Both IRAs and 401(k)s come in traditional and Roth varieties.
3. A SUBSIDIZED STUDENT LOAN MEANS THAT…
a. Parents pay for a college student's loan while she's still in school.
b. It comes from a private lender, not the government.
c. Its interest rates change over the life of the loan.
d. You don't pay interest on the loan while you're still in school.
Answer: d.Federal student loans can be both subsidized and unsubsidized. Students don't pay interest on subsidized student loans while they are in school because the government is footing the bill for them. For unsubsidized loans, borrowers are responsible for the interest. They can either pay the interest while still in school, or choose to let it capitalize — meaning it will accrue and be added to the loan principal. Here are other important things to know about student loans before you or your child decide to apply.
4. TRUE OR FALSE: YOU DING YOUR CREDIT SCORE IF YOU CHECK YOUR OWN CREDIT REPORT
a. True
b. False
Answer: b. Checking your own credit report is known as a soft inquiry, which is when a person or company checks your credit report but not with the intention of evaluating you as a borrower. These types of checks won't hurt your credit score. By contrast, a hard inquiry is when a lender checks your credit because you've applied for a loan or line of credit with them, and they're deciding if they want to lend to you — like when you're applying for a new credit card or auto loan. A hard inquiry can potentially lower your score by a few points. Here are the other factors that can impact your credit score.
5. TRUE OR FALSE: ONLY FAMILIES CAN GET LIFE INSURANCE
a. True
b. False
Answer: b. Doesn't matter if you're single or married with kids, anyone can apply for life insurance. Naturally, people who have families and want to make sure their spouse and kids aren't struggling after they pass away may want to get life insurance. But a single person who wants to, for instance, protect a relative who co-signed a student loan can designate the co-signer as their beneficiary so that the relative can use the death benefit to help pay off any debt. Permanent life insurance also has a number of benefits that you can use while you're living, which can make it attractive for someone who is single or married. Learn more about the differences between the two main types of life insurance: term and permanent.
6. WHAT DOES LIBOR STAND FOR?
a. Internet shortcut for "Give me liberty, or give me death!"
b. London Interbank Ordinary Rate
c. London Interbank Offered Rate
d. Loans with Interest-Bearing Offered Rates
Answer: c. The London Interbank Offered Rate, also known as Libor, is a benchmark rate used to set other short-term interest rates. This means it has a big impact on the interest you pay on adjustable-rate mortgages, home equity lines of credit, private student loans or car loans, for example. However, due to a scandal in how Libor was set, it's being phased out, to be replaced by a new benchmark rate called SOFR.
7. WHAT IS ASSET ALLOCATION?
a. The value of your precious heirlooms after you've had them appraised
b. A type of mutual fund that invests in different commodities
c. How you divide your money among different types of investments
d. Where you hide your gold bars
Answer: c. Asset allocation is about how you choose to invest among different asset classes — like stocks, bonds or cash — based on your tolerance for risk and the amount of time until you need your money, among other factors. Generally, investing in a diversified mix of assets can help you withstand volatility in the markets. Learn other important investing terms here.
So, how'd you do? If you got most of them right, give yourself a pat on the back. If you could use a little brush-up on the financial basics, go here for more informative articles on everything from credit scores to owning a home to paying your taxes.
Take the next step
Our advisors will help to answer your questions — and share knowledge you never knew you needed — to get you to your next goal, and the next.
Get started
Want more? Get financial tips, tools, and more with our monthly newsletter.