Planning With Northwestern Mutual
This Financial Advisor Grew Up With Strong Women — And It Shaped Who She Is Today
---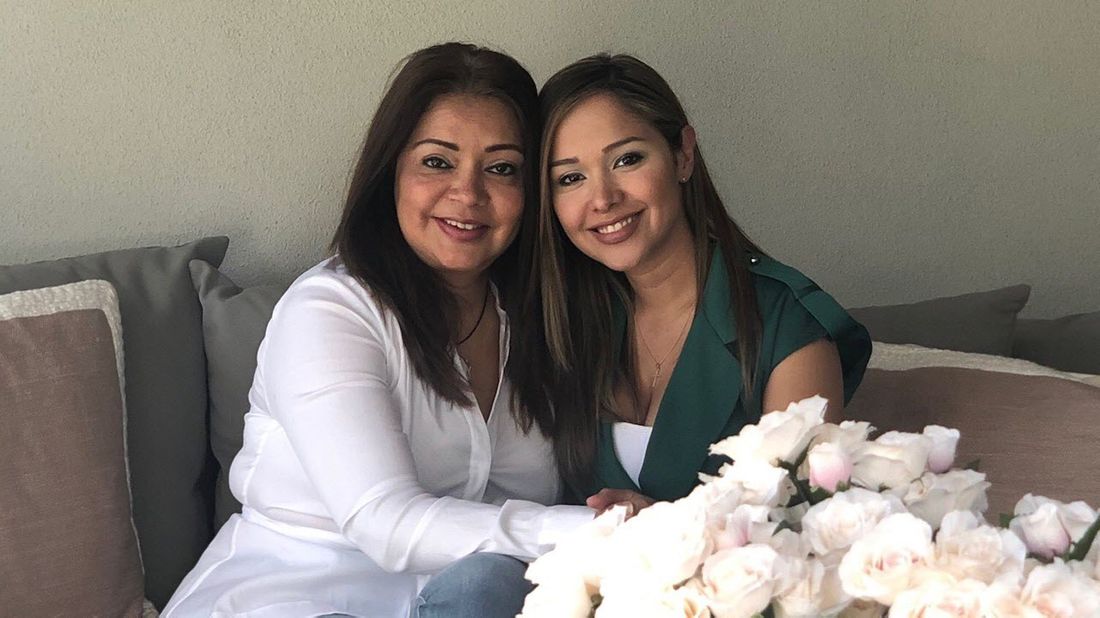 Get to know the people behind the financial advice in our Planner Profiles series, where you'll get the inside scoop on their best money tips. 
Sindy Canizales-Walters has only known a world where women can do anything.  
The Orlando, Florida-based financial advisor grew up in Venezuela and Colombia, where her mother and grandmother both owned successful businesses. As Sindy puts it, she comes from a long line of matriarchs, and is continuing the tradition.  
After skipping a grade in high school, Canizales-Walters came to the U.S. as an international college student when she was 16 and a half. She earned her business degree after two semesters learning English, then began her career with Northwestern Mutual shortly after graduation.  
Here, she talks about how her family shaped her views about money and her career, and what she wants to pass on to the next generation.  
What did you learn from your mother and grandmother? 
My grandma was a wholesaler for a tire company in Colombia. My mom is also a wholesaler for Bridgestone Firestone in Venezuela. It's interesting, they're both very successful in what are traditionally male-dominated industries. I never saw women as not capable of something that men would traditionally do because that's just the way I grew up. It's impacted the way I take on challenges and the way I am. 
My younger brother and sister are in the U.S. attending school, so my mother and stepfather spend half their time in Venezuela and half of it here. My mom became a U.S. resident two years ago. In 2010, my husband and I were looking to build our dream home and we were lucky enough to find two lots next to each other, so we purchased one and they purchased the other one. She lives next door when she's here. It's great because we get to spend a lot of time together as a family, and they are a huge help.  My mom cooks breakfast for us every morning and makes dinner sometimes, too. My stepfather is always cleaning our yard and making sure things look great on the outside. But they are also great at giving us our space. 
What's the best financial advice you ever got? 
I remember my mom would always say, "Arropate hasta donde la cobija te deje." It's another way to say live within your means, don't overextend yourself and pay yourself first. When I was 10, I started working for my mother. I remember her asking me how much money I was saving. I loved Barbies and I was spending my money on them. She said, "Wait a minute, you're telling me that you're making X and you're spending all your money on this? Do you think that's the best way to spend your money?" I said, "I don't know, it makes me happy." She said, "Well, you're thinking of the now, but you have to think of tomorrow, too." 
I want my daughter to know that money isn't everything, but that having enough of it can bring you great peace of mind.
You and your husband, Drew, are expecting your first daughter in August. What do you want her to learn about money? 
It's so important to me to pass along some of the things my mom and grandmother passed on to me. I want her to be a strong, independent and courageous woman. I want her to believe that she can accomplish anything she sets her mind to if she is determined, dedicated and patient, because nothing worth accomplishing comes quick. I want her to understand the value of money, that money isn't everything, but that having enough of it can bring you great peace of mind. I also want her to create a life she enjoys and is proud of. 
How do you like to help empower women? 
I like empowering others as much as I can. I truly enjoy working with strong women clients who have big dreams. Helping them accomplish their goals brings me great satisfaction. I have had the wonderful pleasure of meeting some amazing women in this career. That includes clients, financial advisors, leaders and team members. The group of women I work with in the office likes to focus on solutions and opportunities we have as women. Most women tend to feel guilt differently than men, especially when managing home life. However, I believe that you can be great at your career and great at home. It just requires better calendar management to do it and a great support system. My husband is an amazing man, who helps me tremendously both at work and at home.  
What do you want women to know about financial planning? 
Take part in it. More and more, I'm seeing that happen. But in a lot of cases, financial decisions are still made by men. That's because sometimes as a couple you have to divide and conquer. Often that division leads the woman to take care of more home-related responsibilities, like the kids and the house, and leaving the financial decisions to the man. The problem is that if you take the man out of the equation, that leaves the woman and the family vulnerable. 
I have worked with a couple of clients who've experienced that. In one case, a wife lost her husband. He left her money from life insurance proceeds and other assets. She was so afraid to make the wrong decision that she ended up doing nothing. She simply left the money in a bank savings account because not having a person to help her make decisions was almost paralyzing.  
On the other side, there is a story very close to my heart, of a couple that I worked with for many years. Unfortunately, the husband had a heart attack in his 50s and passed away. The wife's call to me was one of the most impactful calls in my life. She said "Sindy, are my son and I going to be ok?" Since I had been working with them for a long time, not only did she know she could trust me, but we were prepared. To this day, most of her financial decisions are made with our counsel and she feels supported and in control. 
What's the biggest mistake you see Americans making with their money? 
In today's social media-driven world, it's no longer about what you have, it's about what you show. People want things quick and the focus is less on the journey and more on the destination. People want to get to their destination and skip the journey. Financial security is not having the best car, taking the most lavish trips and having the best stuff. It's about being financially confident through a sound foundation like a healthy savings account, saving systematically and making sure you're protected from things that could go wrong.  
I have clients who aren't flashy, but they have more than most and they're secure. I think we need more balance. You should have the things you want today, but not at the expense of saving for the things you'll need tomorrow. 
Since some people don't consider tomorrow, a lot of people don't understand retirement will come. Retirement is not an age when you stop working. Retirement happens when you're financially stable enough that you don't have to work. Getting there is all about balancing what makes you happy today with regularly improving your finances, so you can get to the point where you don't need to make money anymore. My passion is to help my clients do this every day. 
Take the next step
Our advisors will help to answer your questions — and share knowledge you never knew you needed — to get you to your next goal, and the next.
Get started
Want more? Get financial tips, tools, and more with our monthly newsletter.