This Financial Pro Explains Why Experiences Make the Best Gifts
---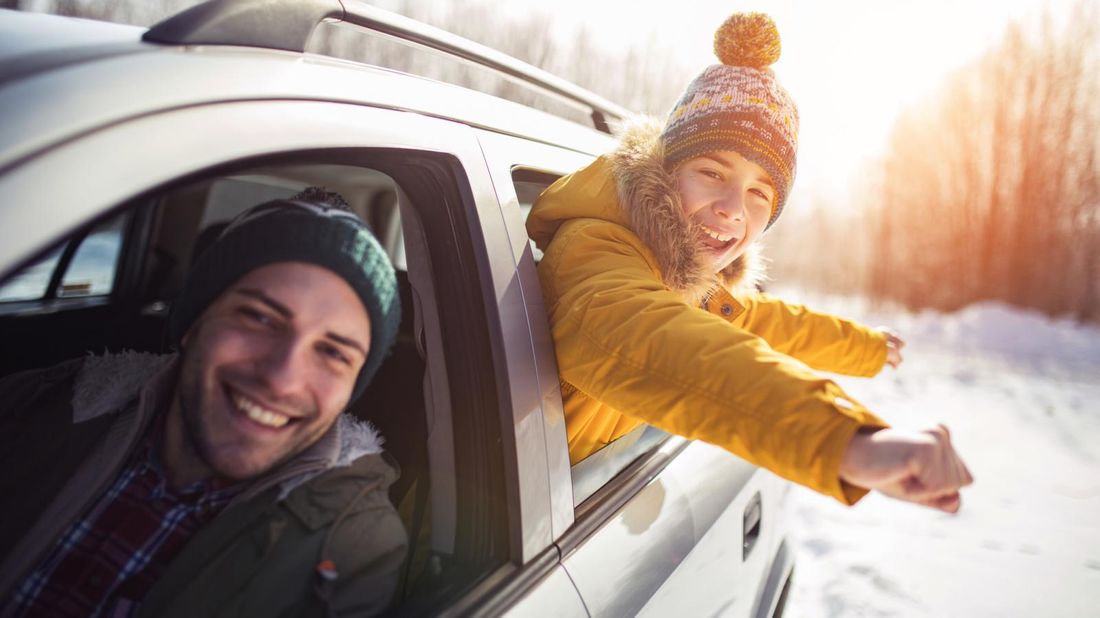 When you think back on the holidays, what you probably remember most is the quality time you spent with family and friends — not what gifts you happened to unwrap. 
And it makes sense. Past research has shown experiences tend to provide more happiness than material goods, which may be why more Americans are opting for gifts that you can't wrap with a bow. According to Deloitte's 2018 holiday retail survey, people expect to spend 40 percent of their holiday budgets on experiences this year, compared with 34 percent on traditional presents. 
"At the end of the day, sharing experiences with people you love and care about is what creates memories," says Corey McQuade, managing partner with Northwestern Mutual in Chicago, who has seen experiences become a bigger part of the holidays both in clients' lives and in his own. We talked to Corey about why he thinks experiences are so important, how a financial planner can help make them happen, and how gifting experiences became a part of his own family holiday tradition. 
There are stats that show people prefer experiences over tangible gifts. But how have you seen that play out in the real world? 
One of my favorite things around the holiday season is when our office gets a stack of holiday cards from our clients, and we see the goals and dreams of their families laid out. I see the trip to Egypt, the lake house, the tubing trip. And I know we played a part in that; all those conversations we've had with clients are lived out in these holiday cards. It's humbling to see all these goals and dreams and know that you were a part of inspiring and encouraging them to make those a reality. It's the coolest thing ever.  
How do you think financial advisors play a role? 
Our job as financial advisors is to help our clients think differently. Sometimes we're the ones who have to get their juices flowing and ask the creative questions: What's the experience you've always wanted to have with someone you love and care about?  
We also help them understand that they have to plan for these experiences. They're not just writing a check. There's something that comes with knowing that you're saving for it, whether it's big or small, and that the money is being set aside — it makes the experience way more enjoyable and rewarding when you finally get there. We inspire and we encourage them to put the plan in place. Any great journey requires a guide, and we're on a mission to help guide our clients as they create a great journey.  
Can you recall a specific experience that a client was trying to create for his family? 
Back when I was an advisor, I worked with a client who, for years, talked about building a multi-sport court in his yard because of the memories it would create. He had always dreamed of having a place where his family could hang out, and where the neighborhood could gather. Finally, I said, you've been talking about this for three years, this is your dream. He asked about retirement, so I showed him a retirement analysis and said, we can do both. After that, he went and built it. It's one of the best things he ever did. He gets a lot of joy when he comes home and sees the neighborhood kids playing there.
You've also made it a tradition to gift experiences for your kids. When did you first get the idea to do this?  
It was originally my wife Jenny's idea; this will be the third year we do it. We live in a fast-paced world, and sometimes it's hard to make time to spend with family — this was a way to ensure we were making the time. That was sort of the incubator for the whole idea. I think inherently, that's the thing kids cherish the most: time. That's how you spell love for them. These experiences have become their main gifts. They may get something small to unwrap at Christmas that represents the experience, but this has definitely been a replacement for things like toys.  
What are some of the experiences you've gifted? 
I told my oldest son, Christian, 12, that he could go to a basketball game anywhere he wanted, and he picked the University of Kansas. That is such a neat place to see a game because it's a historic arena. It was just the two of us. We went to a game, stayed in a hotel, ate pizza, and just hung out and chatted. It was an incredible memory for both of us. I let him get a Kansas jersey and every time he wears that jersey, I think about that time together.  
My wife took our second-oldest, Landon, who's 10, on a high-ropes course, so they spent the day doing that. Landon and I were also supposed to go to a North Carolina–Duke basketball game together last year, but we got snowed in. We're getting that on the calendar for this year. Grayson, who's 8, wanted to go to GameWorks, so we went and played video games together for a day. They each like to pick something they're passionate about; it gets them excited. And it gives Jenny and I the ability to spend one-on-one time with our kids. That's something we cherish.  
Take the next step
Our advisors will help to answer your questions — and share knowledge you never knew you needed — to get you to your next goal, and the next.
Get started
Want more? Get financial tips, tools, and more with our monthly newsletter.