What Are Recession-Proof Jobs? These Industries May Be Your Best Bet
---
Carl Engelking
Jan 26, 2021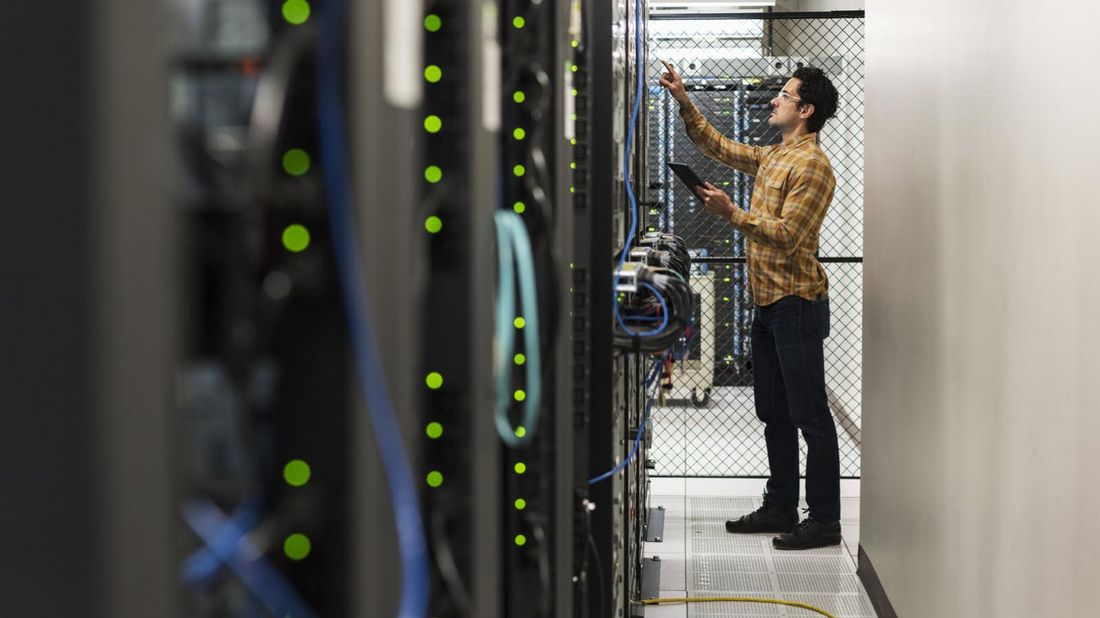 Recessions tend to keep our livelihoods top of mind. News reports are filled with updates about the labor market and unemployment rate. Businesses close and companies cut costs — and that can lead to restless nights thinking about our own job safety.
So many felt it in 2008, and again in 2020. While wide swathes of the economy are on the mend following the recession last spring, certain sectors — particularly travel, entertainment and hospitality — are still feeling the brunt of the pandemic's impact.
If recent economic tumult has you thinking about a career shift or you're helping to guide a recent high school graduate thinking about a career path to pursue, there are certain jobs that offer a little more security than others. While no job is 100 percent safe, employment tends to be a little more resilient in some select sectors of the economy.  
What are recession-proof jobs? Using data from the Bureau of Labor Statistics and other sources, we've compiled a list of fields that tend to have decent job prospects regardless of economic circumstance.  
HEALTH CARE
Jobs in healthcare were bright spots during the Great Recession in 2008 as employment in the sector continued growing even as the overall economy shed jobs for years. That's par for the course, as health care tends to be a resilient industry. The pandemic threw the industry a curveball in 2020 as elective surgeries and clinical visits were put on hold, and a sizable number of health care workers were even furloughed — though many have since returned to work. Despite that, health care remains a strong, long-term bet for employment. 
Not only is healthcare an integral service, it is also aided by a major, secular growth tailwind in the U.S.: an aging population that's living longer. People's health care needs are going to rise, and the BLS estimates 15 percent job growth in this industry by 2029, much faster than average growth for all occupations.
IT PROFESSIONALS
Machine learning, the internet of things (IoT), automation, cloud computing, data analytics, e-commerce, … these are all booming industries that are increasingly integral to the way we do business, communicate and shop. That's why the people who make it all work will be in high demand for the foreseeable future, even if the economy contracts. When the going gets tough, companies often lean on technology to automate tasks or streamline processes. IT professionals will be on the frontlines of implementing those tech-enabled savings. In good times, technology is a major component of corporate growth plans.
Employment in computer and information technology occupations is projected to grow 11 percent between 2019 and 2029, also faster than the average for most occupations. What's more, the median annual wage for computer and information technology occupations was roughly $88,000, compared to $39,000 for all jobs.
SCIENTIFIC DEVELOPMENT AND RESEARCH
Life in the lab tends to be stable when the economy slows. Generally, innovation helps society function more efficiently and safely, and there are tangible monetary rewards for cutting-edge research — imagine curing cancer. A new discovery could also help a company gain an edge, cut costs or invent an entirely new industry.
During the Great Recession in 2008, a survey that year of 1,000 large corporate spenders, for example, found that R&D budgets rose 5.7 percent. Of course, recessions could cause grant money and other funding to dry up for less lucrative fields or study, limiting job openings or funding opportunities for aspiring scientists new to the field. Looking ahead, life sciences and data analytics will probably see robust private and public funding for research. According to CBRE, biotech R&D spending rose by 4.9 percent in 2020 from a year ago, outpacing tech employment growth.
FEEDING THE COUNTRY
The world became familiarized with the "the essential worker" in 2020. While we my all argue our jobs are essential, there are certain tasks that need to get done no matter the struggles we are encountering. Frankly, we all need to eat. According to the Bureau of Labor Statistics, online job postings collapsed in March 2020 across all industries and geographic areas except for essential retailers, such as grocery stores and pharmacies. Jobs run on a spectrum, from entry-level clerks to district managers. But major retailer corporate offices are also in need of programmers, mechanical engineers, warehouse managers, drivers, buyers and more. It's a big industry, and there will always be stomachs to fill.
THE PUBLIC SECTOR
In addition to food, there's a lot of work needed to make society function. Police officers, teachers, fire fighters, utility workers, waste collectors will always be in demand. Similarly, city, state and federal government workers who help allocate budgets and keep the trains on time will also play key roles for the foreseeable future.
Now, these jobs aren't necessarily recession-proof, as lower a slow economy can force budget cuts from local to federal governments. However, they were included on this list because employment in the public sector tends to be more stable than private sector jobs, and the gap tends to widen during recessions.
FINANCIAL SERVICES
During a recession it may seem counterintuitive that financial services, often at the center of an economic crisis, would be a bright spot. Unfortunately, even during a recession, you still need to pay your taxes. And, it can be argued, economic turbulence heightens demand for financial professionals. Companies turn to accountants and actuaries to help keep balance sheets strong during a storm. A sudden economic shock heightens the need for professional financial planning, as markets become more complex and stressful. Money movement is a critical task in good times and bad, and accountants, auditors, actuaries, claims adjusters, tax preparers, insurance underwriters are all at the center.
Take the next step
Our advisors will help to answer your questions — and share knowledge you never knew you needed — to get you to your next goal, and the next.
Get started
Want more? Get financial tips, tools, and more with our monthly newsletter.