What Different Types of Supplemental Homeowners Insurance Cover
---
Tim Stobierski
Feb 03, 2021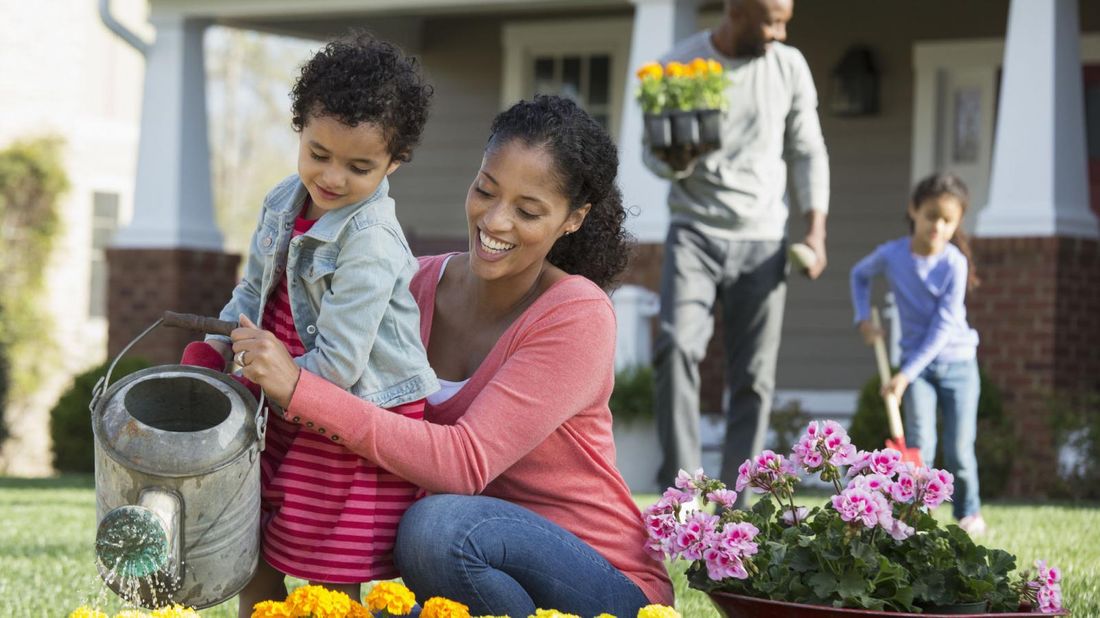 When you own a home, homeowners insurance is critical. In fact, if you have a mortgage, it's probably required. Your regular monthly or yearly insurance payments can give you peace of mind that if something goes wrong, you'll be covered. But it's important to note what is covered by typical homeowners insurance — and what isn't.
My family recently experienced this situation first-hand when the sewer line at my mother's home unexpectedly backed up into the basement. What we thought was simply a clog turned out to be an intrusion of roots from a nearby tree — and we were on the hook to completely replace the affected portion of sewer line. For this situation, I was able to tap my emergency fund to help cover the $11,000 fix. But if we'd had sewer line coverage, most, if not all, of the repair would have been covered.
Your home can sustain damage in many ways you may not have thought about. Here are three types of supplemental homeowners insurance you may want to consider adding to your policy.
SEWER

BACKUP COVERAGE
While damage to a sewer line from an unexpected event (such as an explosion or damage from a fallen tree) may be covered by your homeowners insurance, other causes considered chronic or preventable events, such as degraded pipes or the intrusion of tree roots, are typically not covered.
If you are responsible for the repairs, the cost can depend on myriad factors. The average cost of full sewer line replacement can range from as little as $3,000 up to a whopping $25,000.
RELATED CONTENT: Want to learn more about this topic? Our complete guide to buying a home can help you prepare for one of the largest purchases you'll ever make.
What It Covers: This coverage can be purchased as a rider on your homeowners insurance policy or as a stand-alone policy from a separate provider. (We now have PipeSafe coverage through our Regional Water Authority for $11 per month.) Many water authorities offer various forms of pipe insurance. Exactly what repairs and how much is covered will depend on the policy, but a typical one will cover at least a portion of the expense to repair, replace or unblock a sewer line.
COVERAGE B FOR "OTHER STRUCTURES"
Most homeowners policies deem any structure not directly attached to your house — such as a shed, detached garage, fence, gazebo or boathouse — as an "other structure" and may not provide as much coverage as you might need.
If you plan to build a structure on your property, review your policy to determine whether or not it will be covered. If it isn't, you may want to consider adjusting your coverage since repairs or replacement could cost hundreds or even thousands of dollars, depending on what type of structure you have and the extent of the damage it sustains.
What It Covers: Homeowners insurance typically includes a certain level of protection for other structures, but you can likely increase coverage by purchasing a rider to cover one or multiple structures that could sustain damage.
FLOOD AND/OR EARTHQUAKE COVERAGE
Many homeowners are surprised to learn that home damages caused by natural disasters, such as floods or earthquakes, are not always covered by typical policies. You'll need to research the probability based on where you live because if your home does sustain this type of damage, it can be catastrophic. According to FloodSmart.gov, a single inch of water can cause $25,000 worth of damage in a home, depending on its size and how long the water sits. Likewise, damage to a foundation caused by an earthquake can cost a few thousand to several thousand or more dollars to repair, not counting the cost of repairing other structural damage.
What It Covers: Flood insurance and earthquake insurance are almost never included in a standard homeowners insurance policy. Therefore, you must purchase a rider or stand-alone plan to cover structural and personal property damage caused specifically by flooding or earthquakes.
Take the next step
Our advisors will help to answer your questions — and share knowledge you never knew you needed — to get you to your next goal, and the next.
Get started
Want more? Get financial tips, tools, and more with our monthly newsletter.